If you have multiple, designated sites on your listing, you're now able to add site-specific names, photos, and descriptions!
While you can add all of this information to your sites through a computer and a mobile browser, you can only rename your sites through the app. Click here to find out how.
To rename add site-specific information on your computer or mobile browser:
Click on Property from your Dashboard
Below the listing, click Edit to the right of each designated site
Enter the name of that site

You will have a maximum of 30 characters so keep it short and sweet!

Enter a description of that particular site
Add photos of that specific site so that Hipcampers can see how they may be different from each other

You can choose from existing photos of your listing, or upload new ones!

Click Done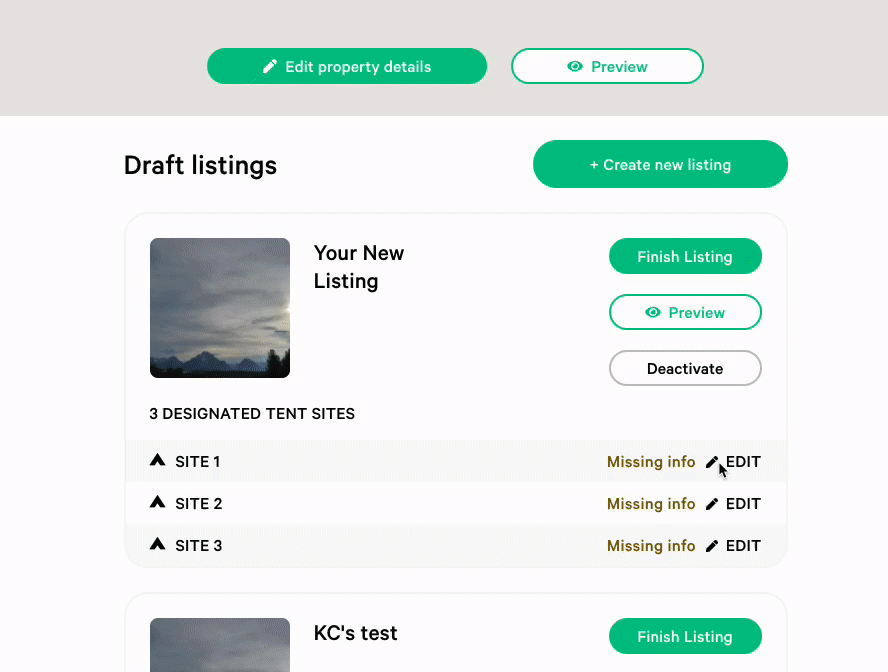 To rename your sites on the app:
Click on the Property tab at the bottom of the screen
Scroll to the listing you'd like to edit
Click Rename next to each site to edit your sites
Click Done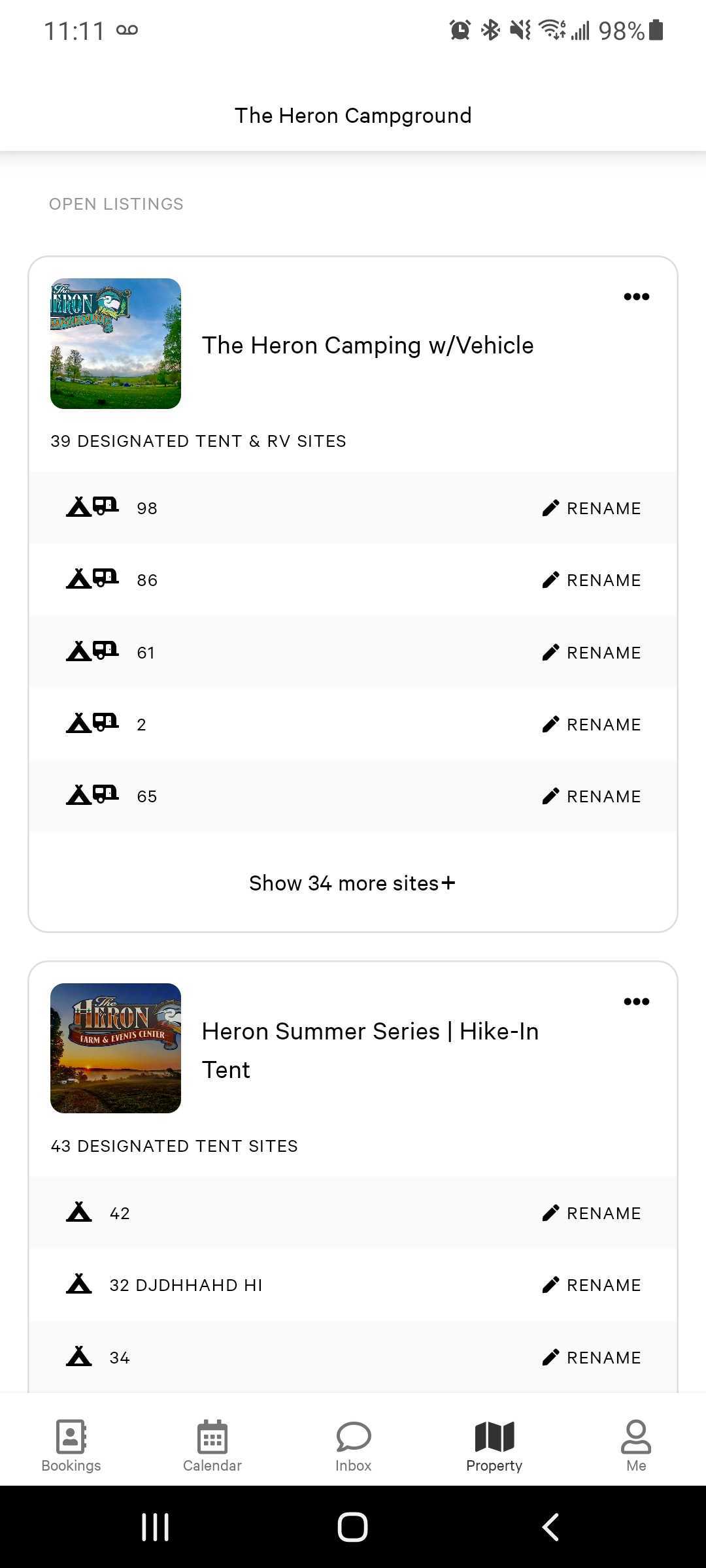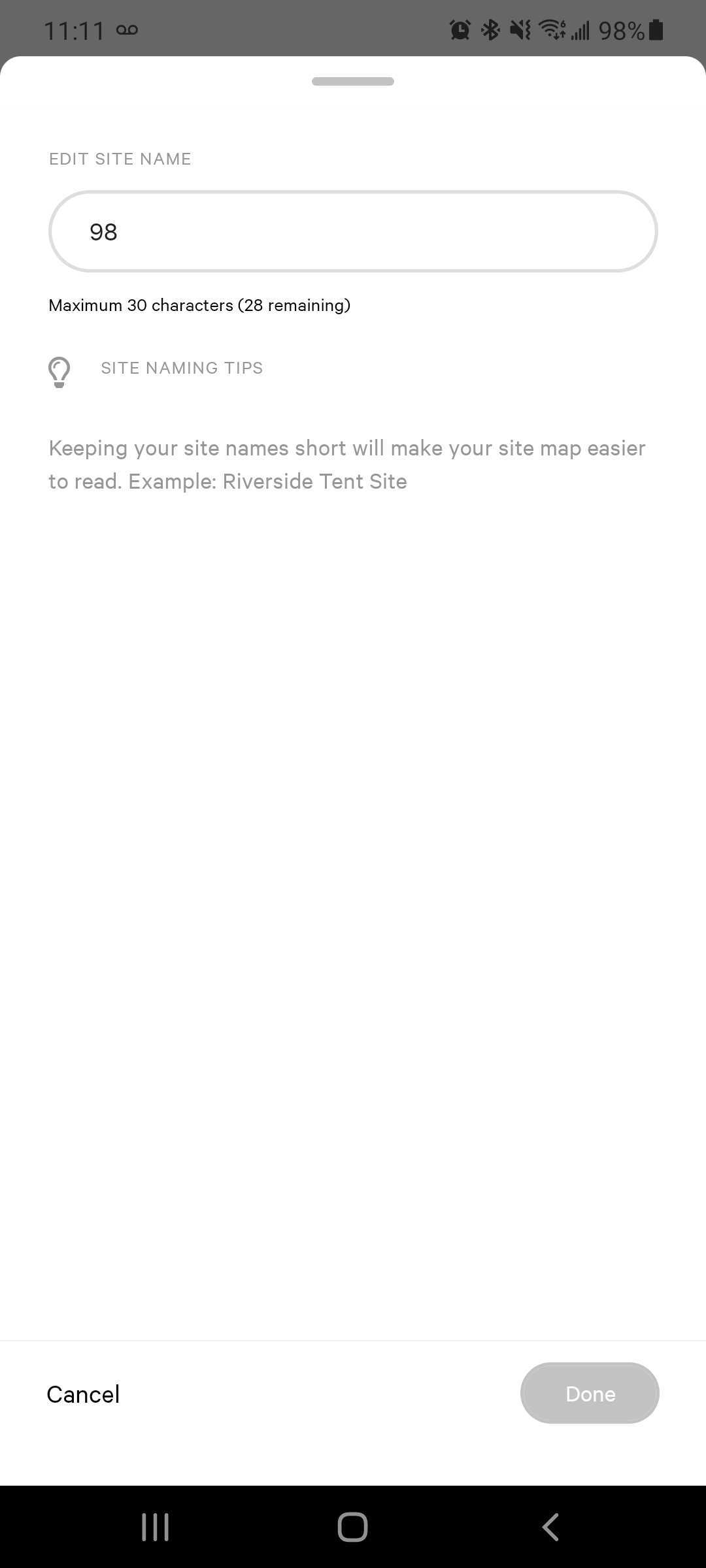 What's the difference between designated and dispersed sites?
If you have clearly marked sites for guests, you'll want to make sure that your sites are "designated". If you allow your guests to choose where to camp, then you can set your sites to "dispersed".
To update your site settings:
Click on Property from your Dashboard
Click Edit listing on the listing you'd like to update
On the left of the next page, click Sites and pricing
Scroll until you see Site map
Select whether you'd like Dispersed or Designated* sites
*If you choose Designated, you'll be asked to locate and pin each site on your property map.