There are many ways Hipcamp will reach out to you if you have a new booking. Below are some examples of the notifications you will receive:
Email notifications: Every time a booking is confirmed (Instant Book) you will receive a booking confirmation email with details of the booking.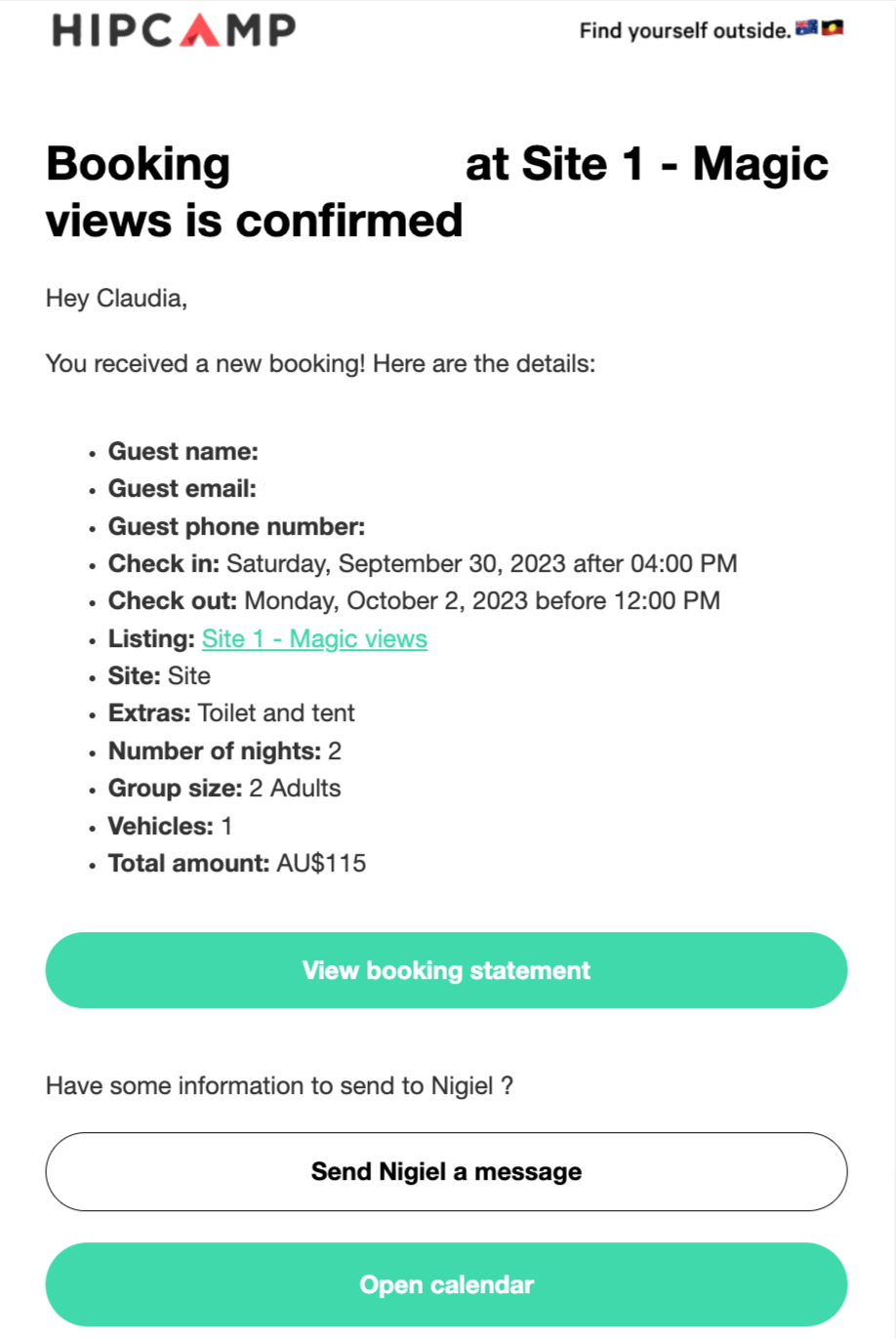 SMS/Text notifications: If opted into these notifications, you will receive SMS/text messages to your phone letting you know when a booking comes through. To opt into this type of notification, visit your notification preferences page. Note: Your mobile provider's standard rates for sending and receiving text messages will apply.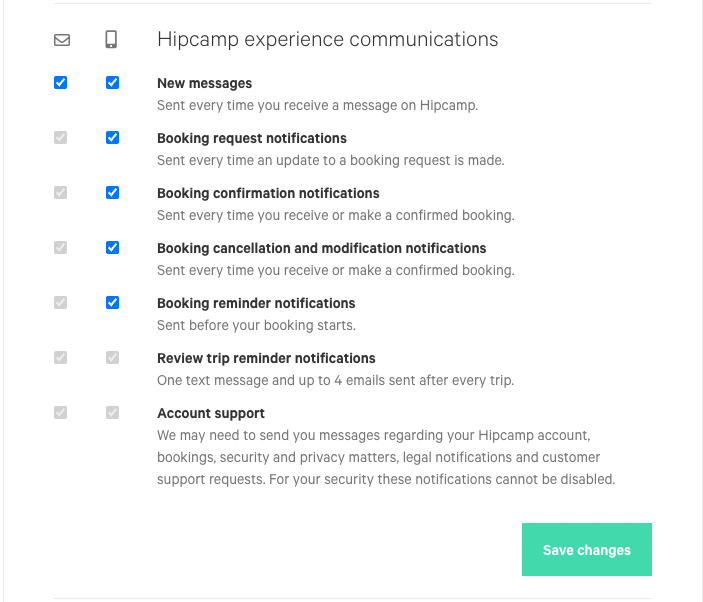 If you're ever unsure of whether a booking has been confirmed, you can always check your calendar. From the website, simply click the Calendar link from your Dashboard. This is what it will look like if a booking has been confirmed (in green):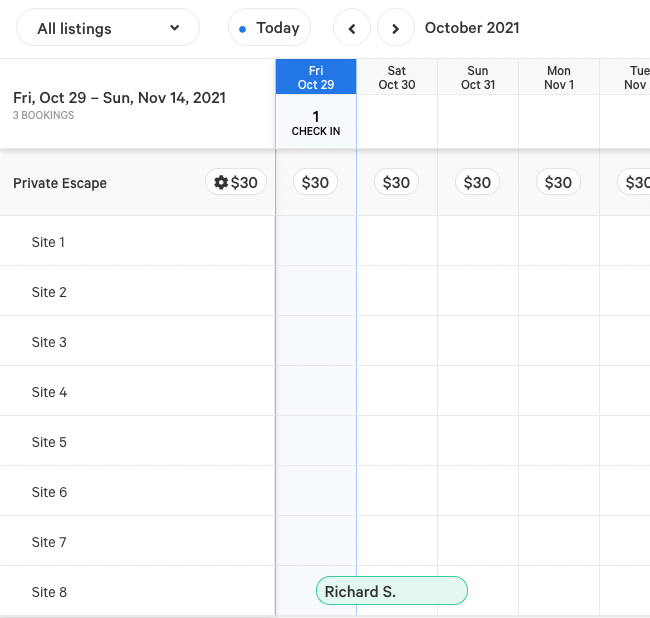 From the app, click on the Bookings tab at the bottom, and filter your bookings at the top to be "Future" and "Confirmed". If you have confirmed bookings, it will look something like this: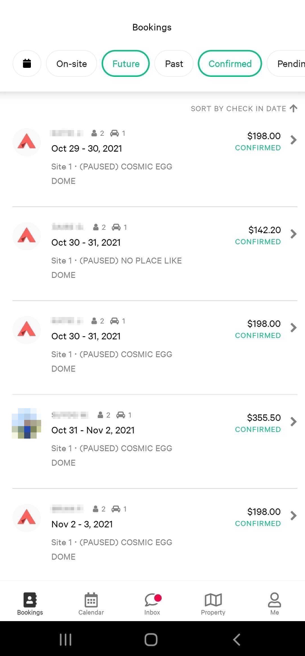 If you have any questions or concerns about bookings, please don't hesitate to reach out to our Support Team!