Ready to join Hipcamp? Let's get started!
Getting started: Listing your land
To get started, visit the Hipcamp home page and hover over Hosting, then select "Start hosting now!" You can also get started from hipcamp.com/host.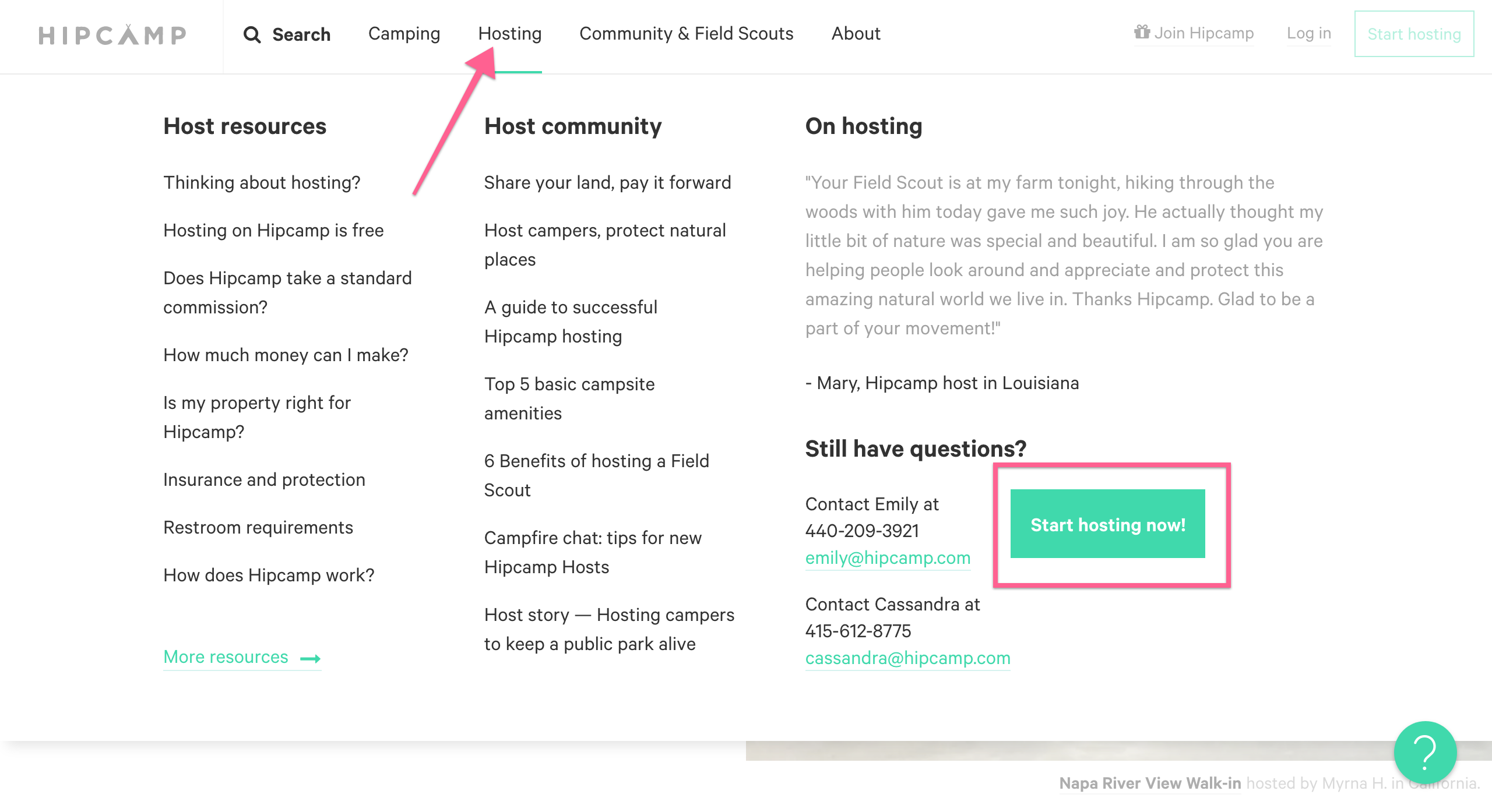 Read through our info at hipcamp.com/host and create an account via Facebook or with your email address. Hipcamp will then walk you through a brief introduction. At the end, you can choose to name your listing or skip that part for now.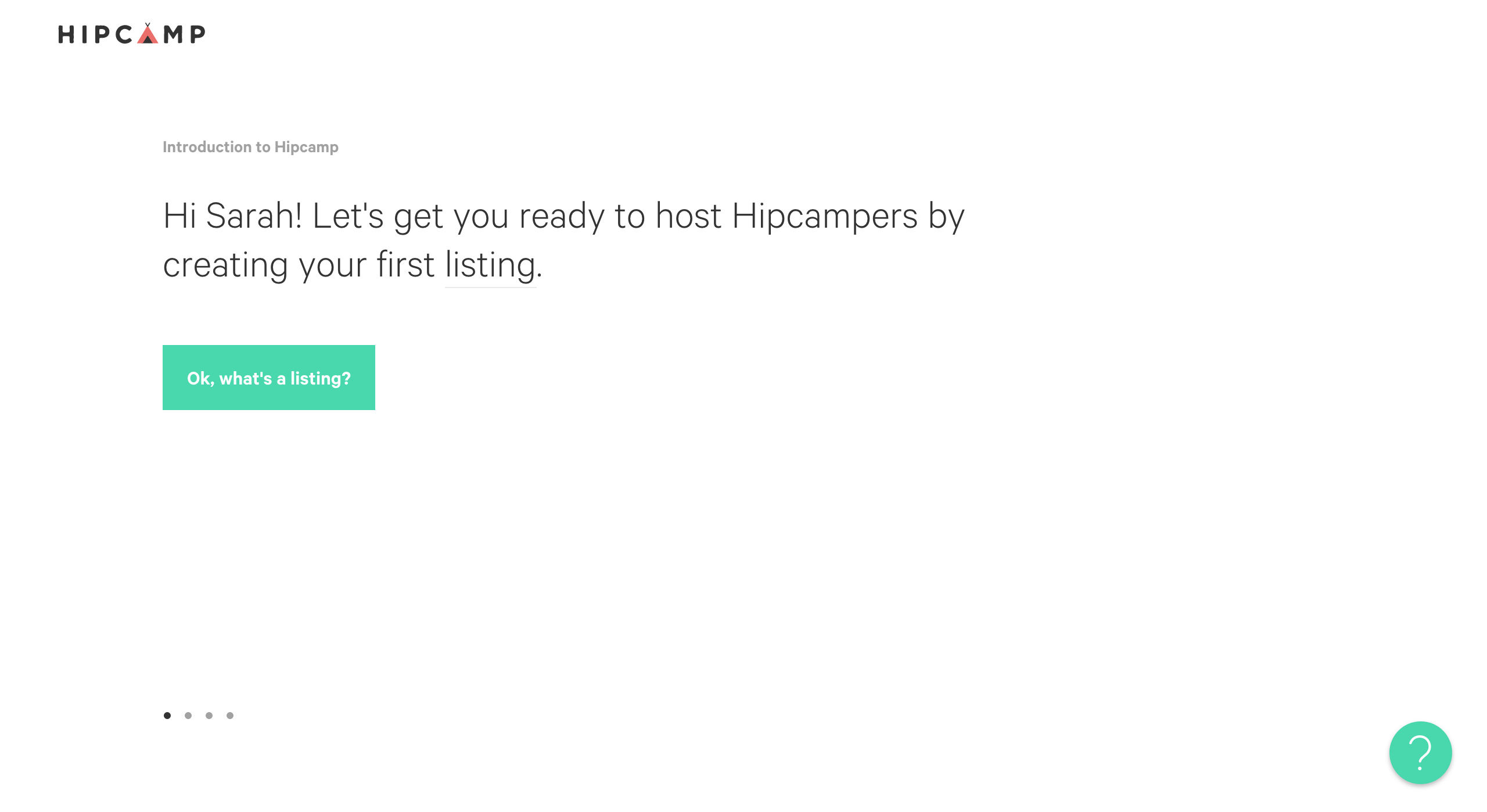 Moving along: Adding your listing details
Once you continue, you will be shown your progress and be able to edit parts of your listing (shown below).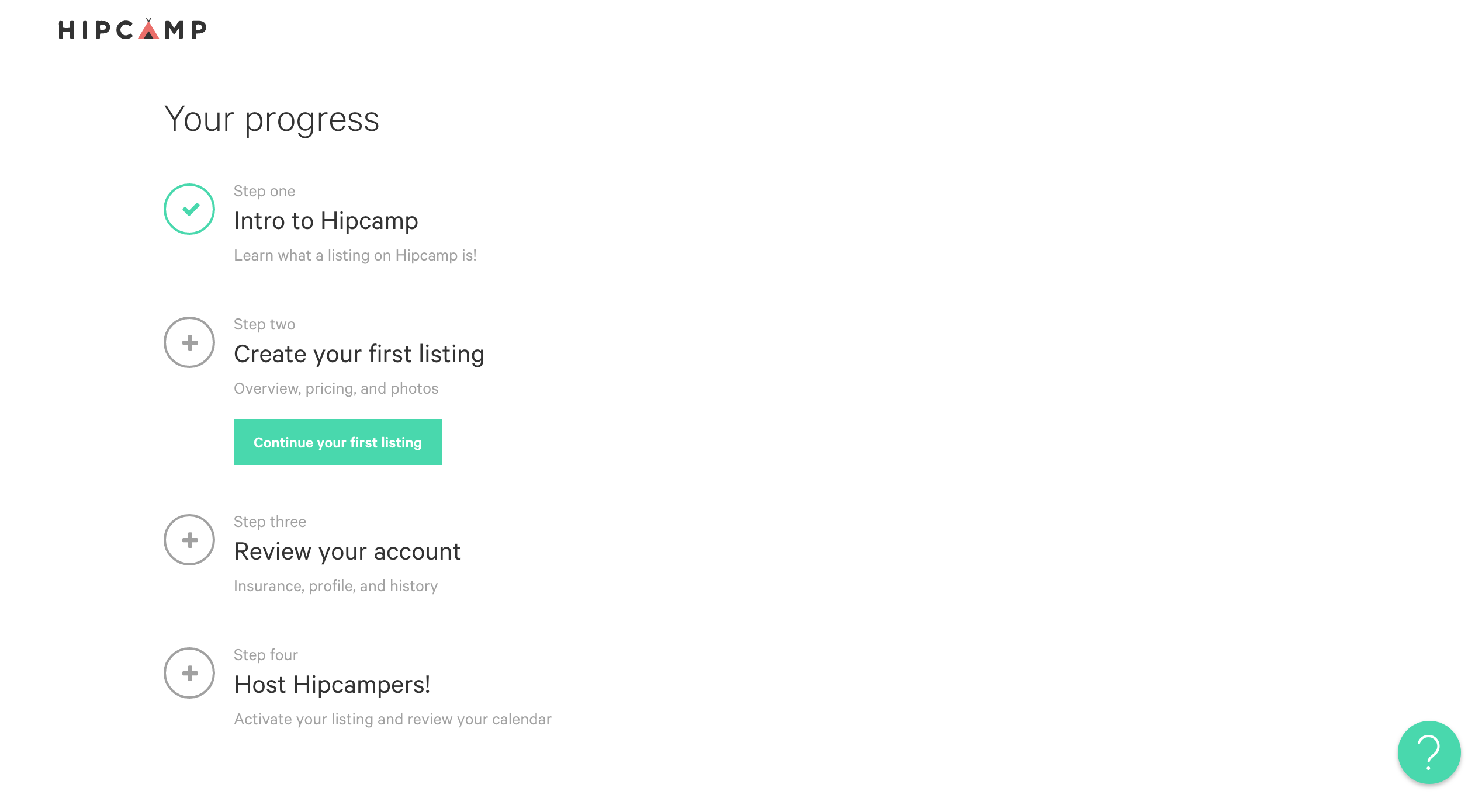 Continue to step two (by clicking "Continue your first listing") and enter the details and information for your listing, including an overview, description, rules & safety, pricing, booking options, directions, and photos. Be thorough and descriptive!
When you progress to the "photos" section, consider signing up for our free Field Scout verification program, which will help your listing both revenue- and- marketing-wise (shown below).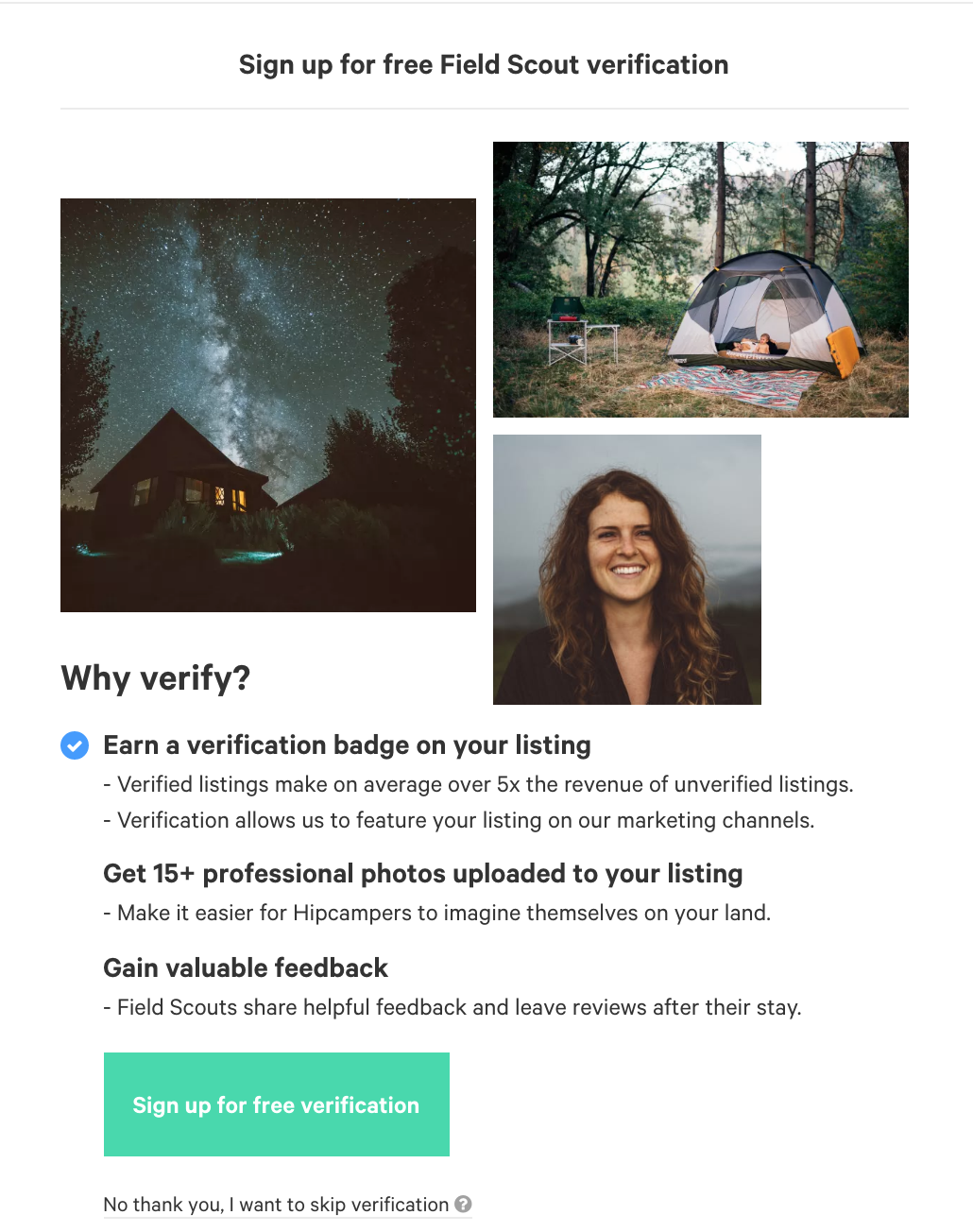 Once you complete all the required fields in step two, move onto step 3 and review your listing by answering questions about insurance, your property, and bank or PayPal details (note: PayPal is available to US Hosts only).
Final steps: Review and activate your listing
When everything looks good to you, click "Activate this listing" on the lefthand side of the final step page. Now you're ready to host Hipcampers and become a part of the Hipcamp community! Reach out to our Support Team with any questions along the way!