Yes, you can! Discount codes, also known as Promo codes, can be a great tool for Hosts wanting to offer discounts. You can use them to:
Run your own promotions.

Offer discounts to friends and family.

Provide one-off discounts in special circumstances.
As a Host, you can offer either a monetary discount (e.g $30) or a percentage discount (e.g 30%) on the booking total. You can choose a one-time-use only code, or a code that can be used multiple times. You can also set an expiry date for when the promo code will finish.
Check out this FAQ for information on how to set up your discount codes!
Use discount codes to get creative!
Here are just some ideas for using discount codes to creatively attract more bookings.
You could send a promo code to previous guests to use on their next booking and send them a message like this after their stay: 'Hey, thank you so much for staying with us! We'd love to welcome you back one day. Here's a code for a 20% discount next time you book! WELCOMEBACK20.'

You could offer a discount code to all your Facebook friends!

Or you could run a promotion in a specific timeframe, such as this Host below. They've added a discount code to their site description!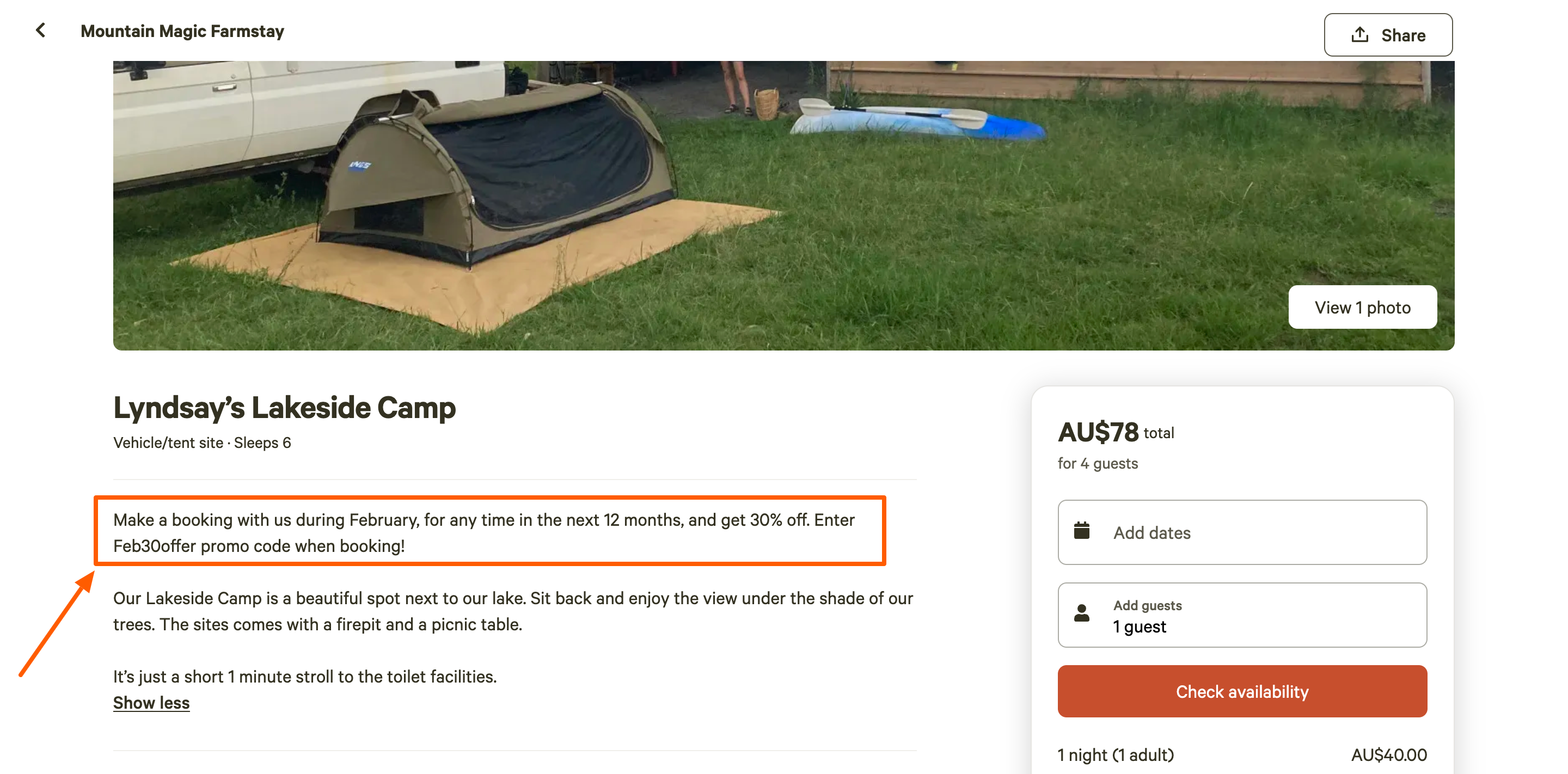 Other methods of providing discounts:
Offer a default weeknight discount