On Hipcamp, there are a few different photo albums that you can add photos to! You can edit and reorder your photos from the Property tab in the Host Dashboard.
Editing your Property photos:
The Property photo album should be a collection of photos that show off your property in a general way and that include areas and amenities that anyone visiting will be able to enjoy and access. To edit the photos that display in your Property photo album:
Hover your mouse over 'Dashboard'

Click 'Property'
Click the button that says 'Edit property details'
Click 'Add or Edit photos'
Click and drag to re-order your photos (or click 'Upload' to add new photos).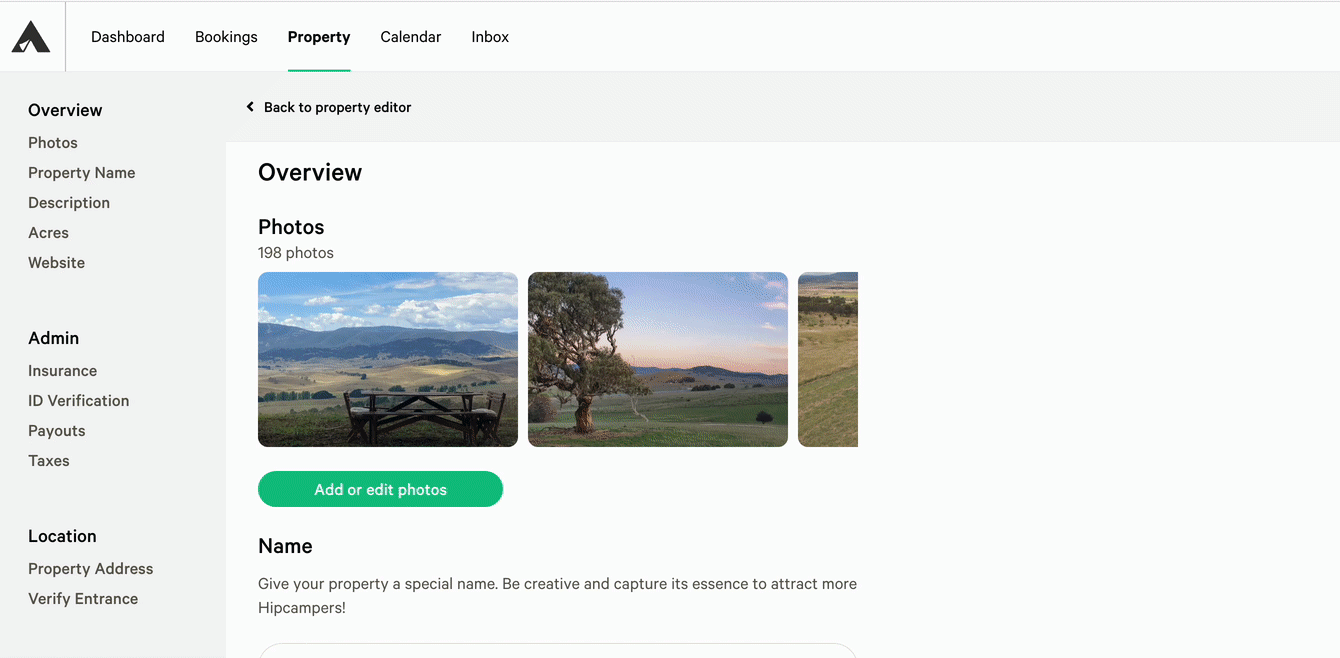 Editing your site photos:
If you have designated sites, you should upload site-specific photos! If there are amenities or details that can only be used if you book a specific site, save those photos to upload to show off on that site specifically.
If you have dispersed sites, you should upload photos that show the general area that campers can set up in. (Reminder: Dispersed sites mean that campers choose a place to camp on arrival).
To edit the photos that display in your site photo album:
Click on Property from your Host Dashboard
Click on Sites located next to 'Overview'
Click Edit next to the site you would like to edit
Click on Photos on the left side of the screen
Click on Add or Edit photos
Click and drag the photos to change the order