Each Host on Hipcamp controls the number of vehicles they allow per booking. This information can be found under the "Getting there" section on each site page.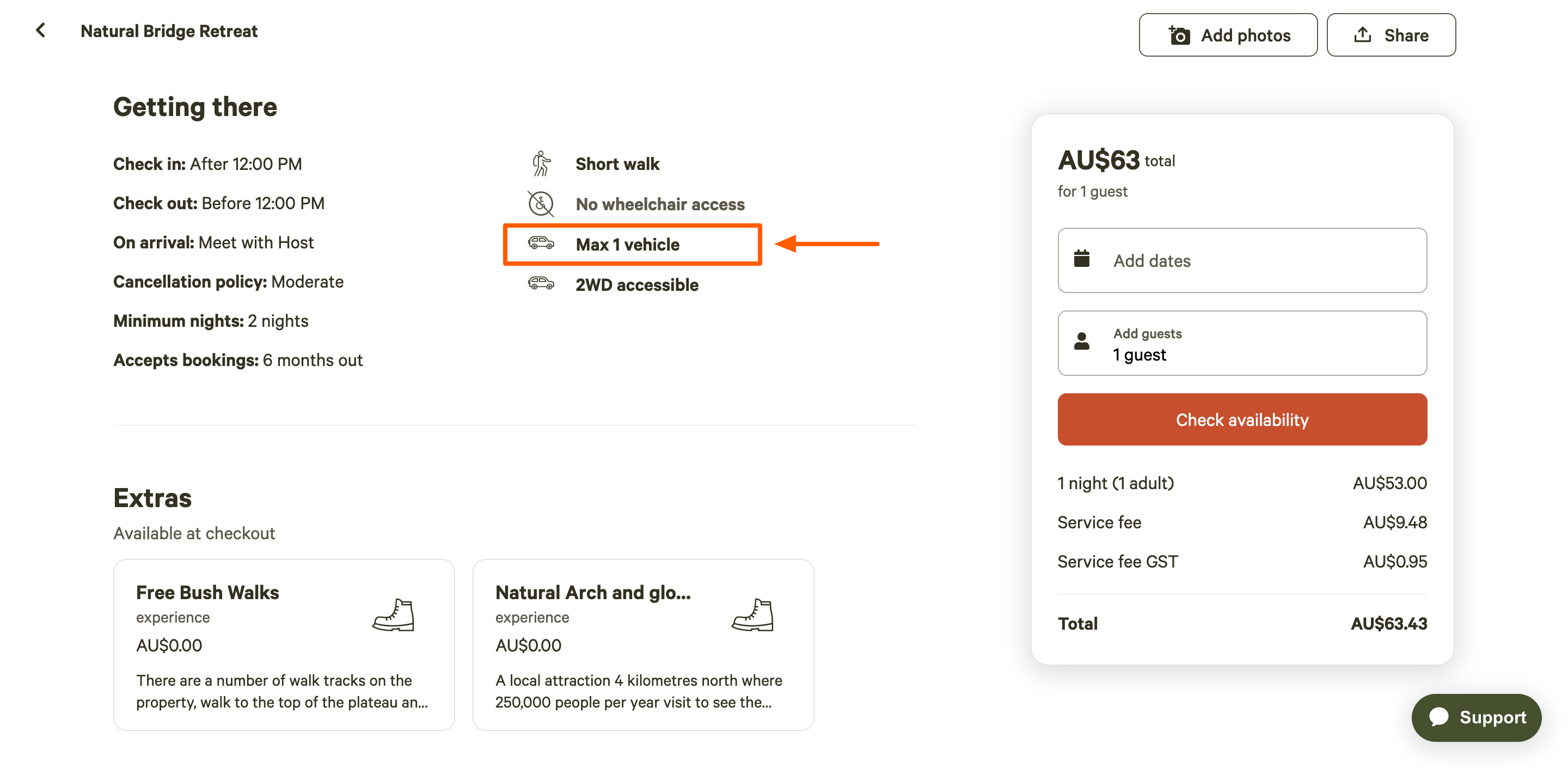 You can select the number of vehicles that you will be bringing on the final page of the booking process. You will be able to select up to the Host's maximum allowed vehicle settings.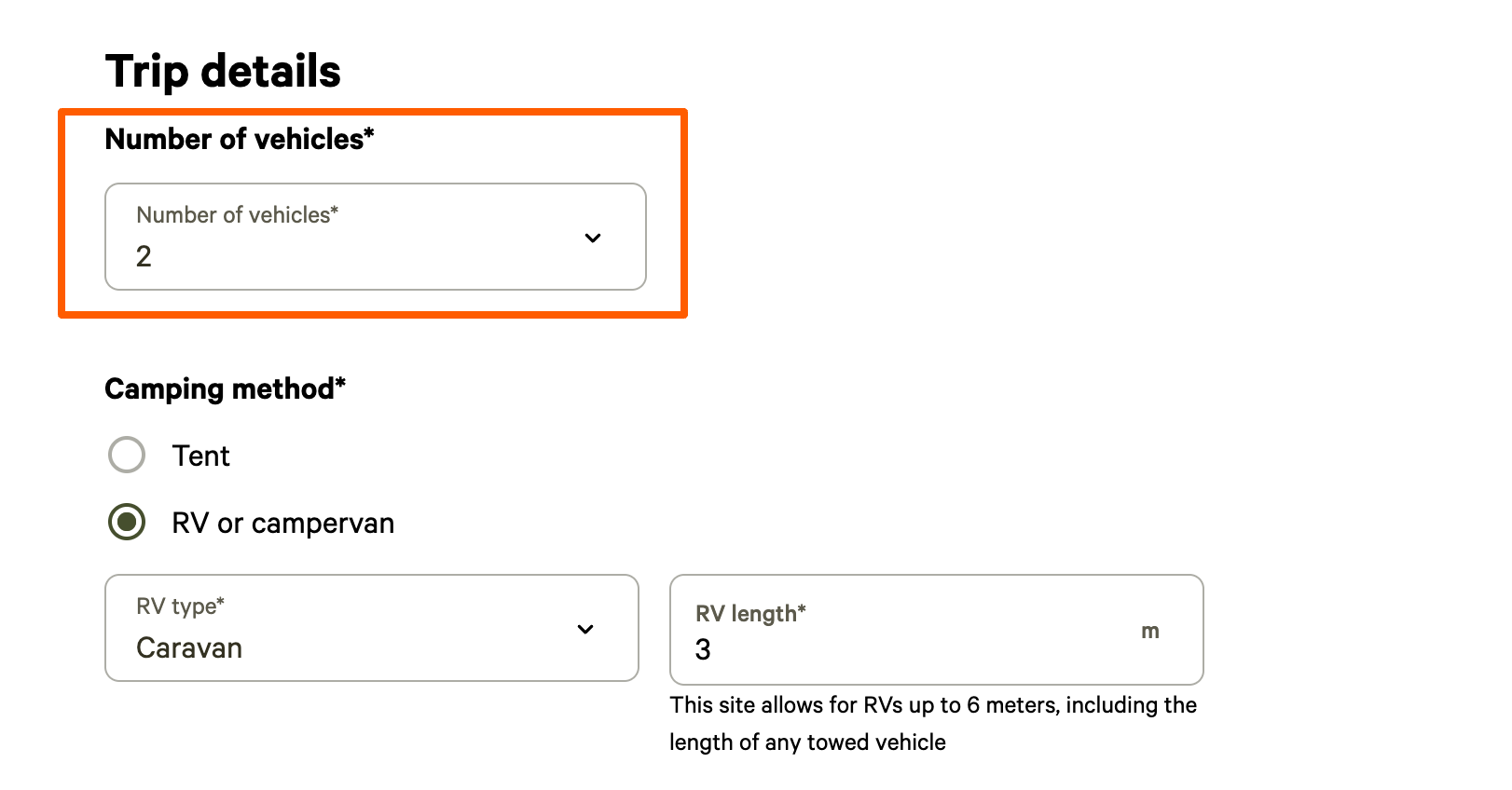 What if I have more vehicles than the maximum allowed number?
If you have more vehicles than are allowed per site, you should book an additional site. For example, if a site allows 2 vehicles and your group has 3 vehicles, you should book 2 sites to accomodate all vehicles.
If the Host has limited sites available, you are welcome to reach out to them via Hipcamp messages to discuss. Any special arrangements must be approved by the Host.
You can find instructions for contacting a Host with questions here: How do I contact a Host?
Some Hosts may allow additional vehicles in the same booking for a fee. This will be made clear on the site page. In these cases, the vehicle fee will be an Extra that you can select during the booking process. You can see an example of this below.