Logging into the Hipcamp App with your Host account will automatically take you to your Hosting Profile. If you are not able to view your Hosting Profile, follow these troubleshooting tips:
Troubleshooting
Go to the "Me" tab by clicking the person icon on the bottom right-hand corner. Tap the "Switch to Hosting Profile" button.
If you don't see the "Switch to Hosting Profile" button, you are likely logged in with a different account. Try logging out and logging back in.
Tip: If you've signed up with your email, be sure to sign in using your email address. You will need to select the same login method as you do on hipcamp.com on desktop.
Double-check that you're clicking "Log In" and not "Sign Up"
Choosing "Sign Up" creates a new account. You will not able to access your Hosting Profile through a newly created account.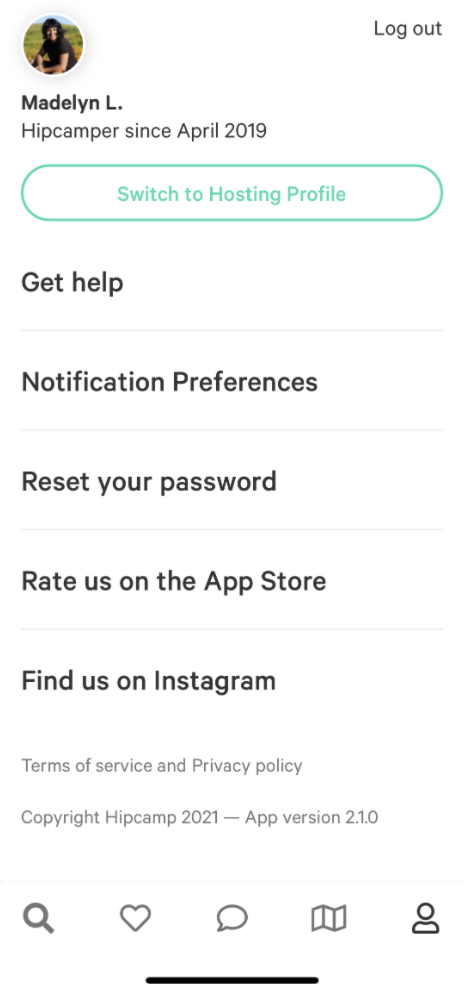 If you continue to run into issues accessing your Hosting Profile, please file a Support Ticket and our team will assist: https://hipca.mp/support