Whether you want to allow Hipcampers to book many months in advance or you want to ensure you don't receive same-day bookings, you can adjust these settings in the same place - the Booking details tab!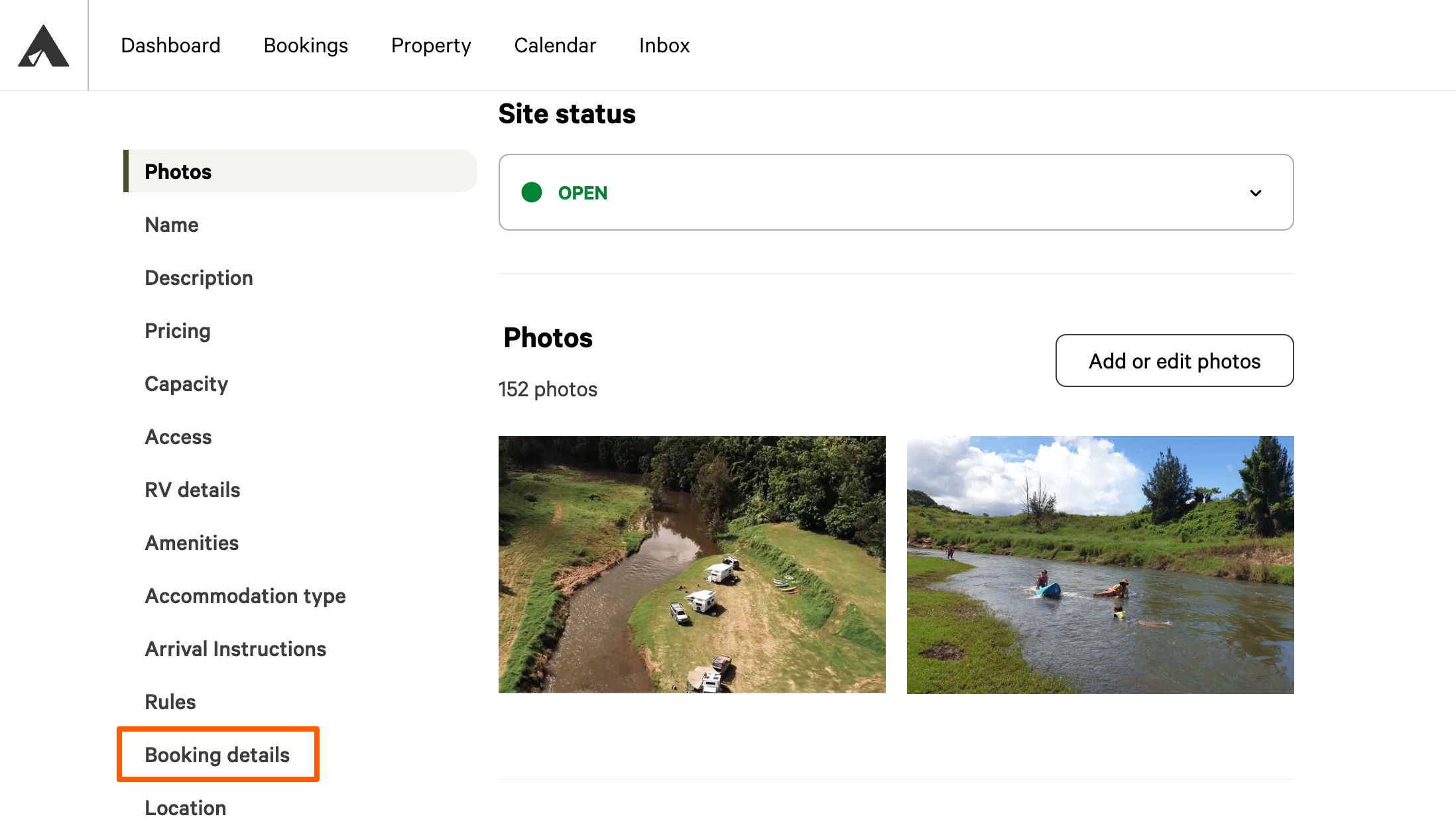 How to adjust how far out Hipcampers can book:
The default "Booking window" setting is 12 months from the current date. You are able to adjust this booking window so Hipcampers can book anywhere from 3 to 18 months in the future. If you have more than one site on Hipcamp, you can set different options for each one.
To adjust this booking window:
Click on Property from your Host Dashboard
Click on Sites located next to 'Overview'
Click Edit next to the site you would like to edit
Click on Booking details on the left side of the screen
Click on Edit
Scroll down until you see Booking window
Select the number of months you'd like to allow for bookings on that site
Select Done at the bottom once you've made your choice
How to require advance notice for bookings:
Need some time to prepare for your Hipcamper's arrival or can't accommodate same-day bookings? No problem, you can select the "Advance notice" that you require. Advance notice is the minimum amount of time between when a camper books and the check-in time.
You can select no notice, 12, 24, or 48 hours as the minimum amount of time you need between when a Hipcamper makes a booking and when they actually arrive.
To adjust this setting:
Click on Property from your Host Dashboard
Click on Sites located next to 'Overview'
Click on Booking details on the left side of the screen
Click Edit
Scroll down until you see Advance notice
Select the number of hours you'd like to have before a Hipcamper's check-in
Select Done at the bottom