You can offer a special discount price on weeknights right from the ' Pricing' section of your Host Dashboard:To set up a special discounted price on weeknights: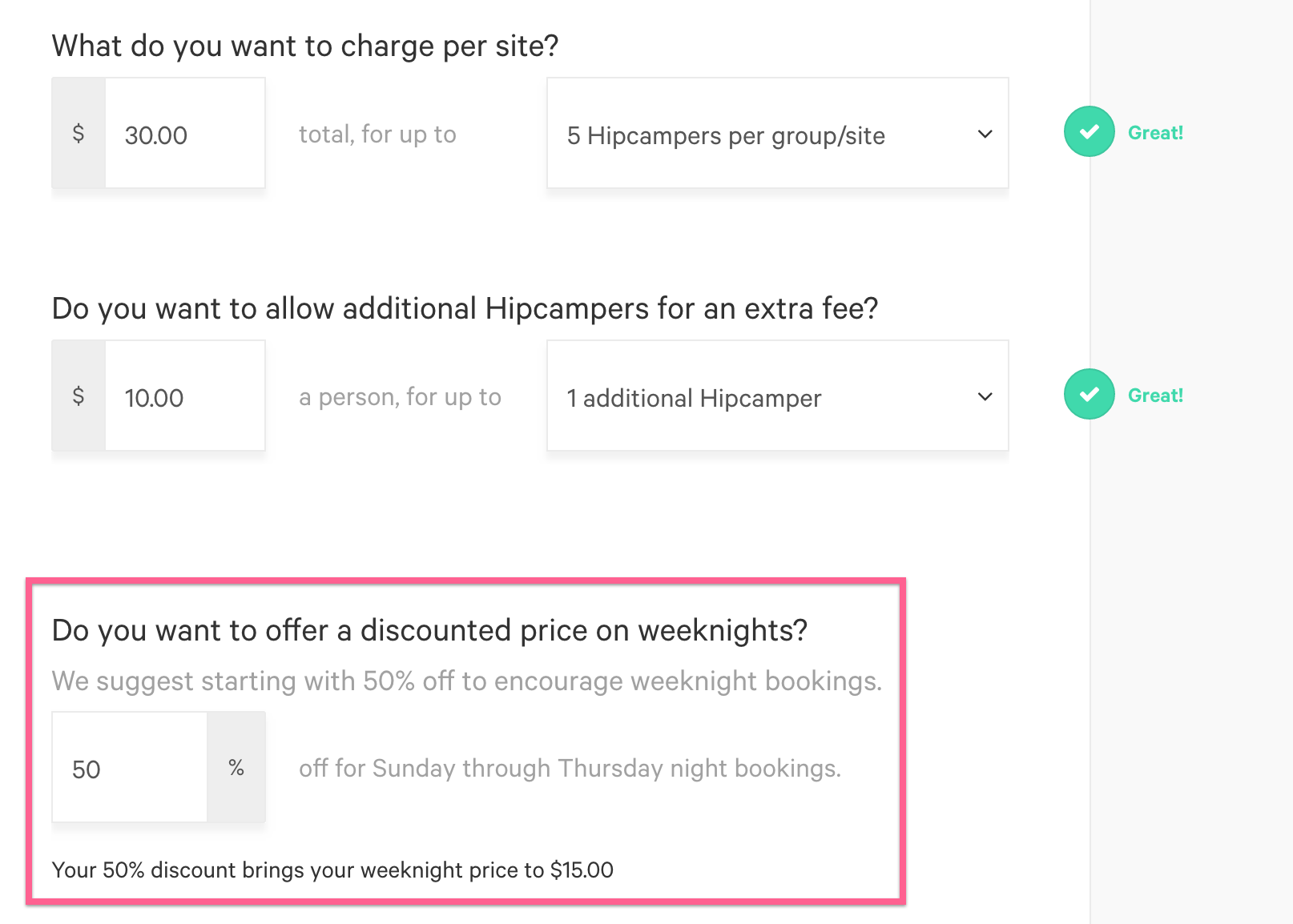 1. Head on over to your Dashboard
2. Click into the 'Pricing' tab
3. Scroll down to the special discount field and enter in a percent discount for the base price of your listing
4. Hit 'Save your changes'
5. If you have more than one listing, you'll want to do this for each listing
6. Send any questions or feedback our way!