Setting a weeknight discount can help encourage Hipcampers to visit your property on dates outside of weekends. You can experiment with your pricing here to help bring in more bookings.
Please note: On April 26, 2021, your weeknight discount will also discount your price for additional campers at the same rate for all of your future bookings. Your past bookings will not change.
Example: If your base price is normally $50 and your additional guest fee is $20, but you have a 10% weeknight discount, your base price will be $45 and your additional guest fee would be $18 on weeknights.
How to offer a weeknight discount
You can offer a special discount price on weeknights right from the ' Pricing' section of your Host Dashboard:
To set up a special discounted price on weeknights: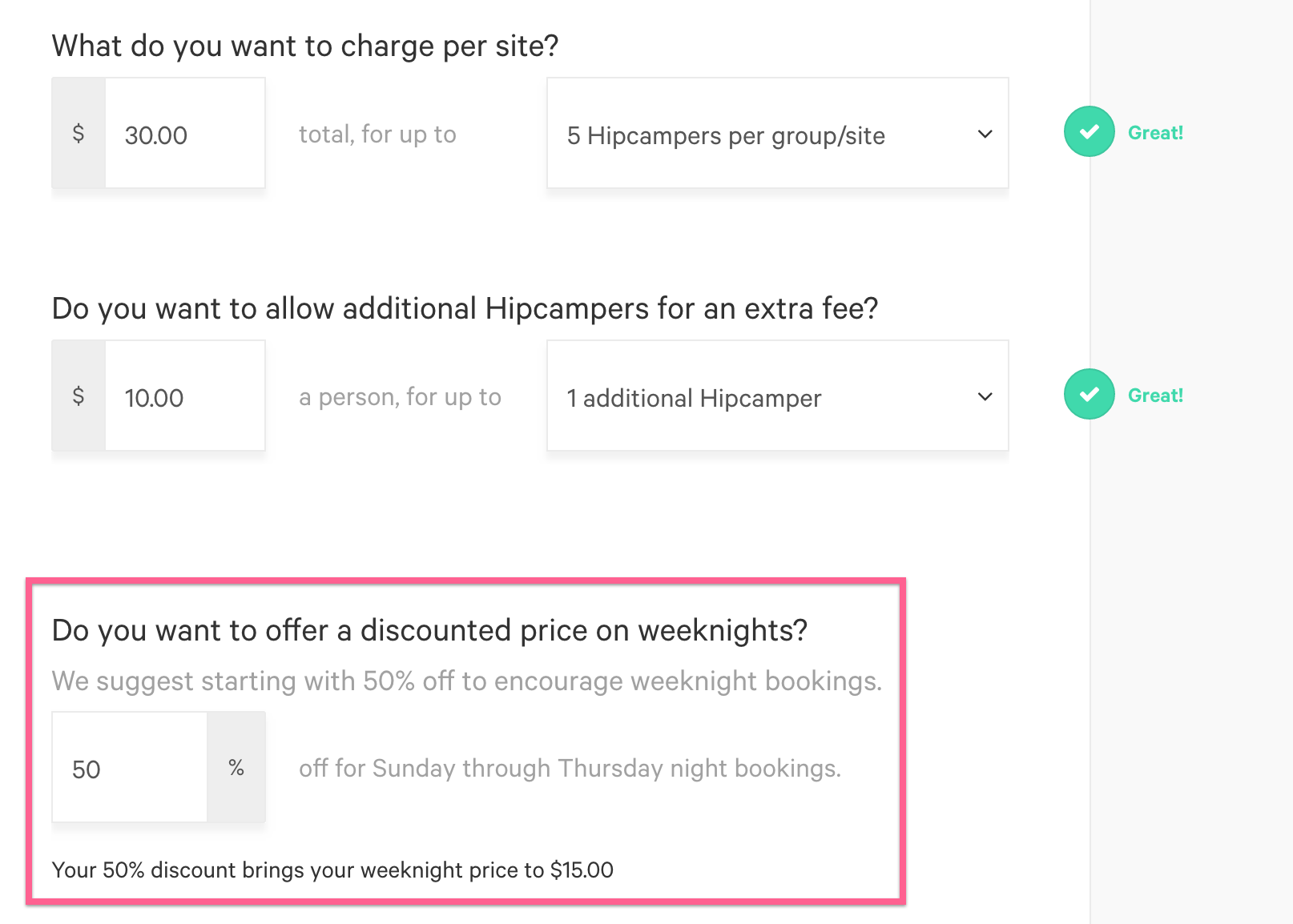 1. Head on over to your Dashboard
2. Click into the 'Property' tab
3. Select the listing you'd like to edit
4. Select "Sites and pricing" on the left side of the screen
5. Scroll down until you see 'Weeknight discount'
6. Hit 'Save your changes'
If you have more than one listing, you'll be able to do this separately and choose a specific discount for each listing