Searching for listings
When you log into your Hipcamp account, you can then search from the upper search bar on our homepage. Enter your destination to start your search. Listings will appear for you to click through, and a map on the righthand side will show where each listing is located in your search area.
Filtering for amenities, pricing, group size, etc.
If you'd like to narrow down your search, you can filter for:
Pricing
Group size
Amenities
Activities
Terrain
Check-in and check-out dates
Drive-in, walk-in, equestrian or boat-in campsites
Tent sites, RV sites, or cabins/lodging
Checking availability and pricing
Once you click on a listing page, you can read through the Description, see what the listing has to offer and where it is on a map, view the Host's cancellation policy and check-in/check-out times, view photos, read reviews and check available dates.
To see availability and pricing, click on the box on the righthand side of the page, which will show the full calendar. The "base price" listed is the per-night price for the group size the Host has designated, and some Hosts allow "Additional people" at a per night, per person rate in addition to the base price. If you hover over the question mark next to "base price" or "additional people," you can view more about group size.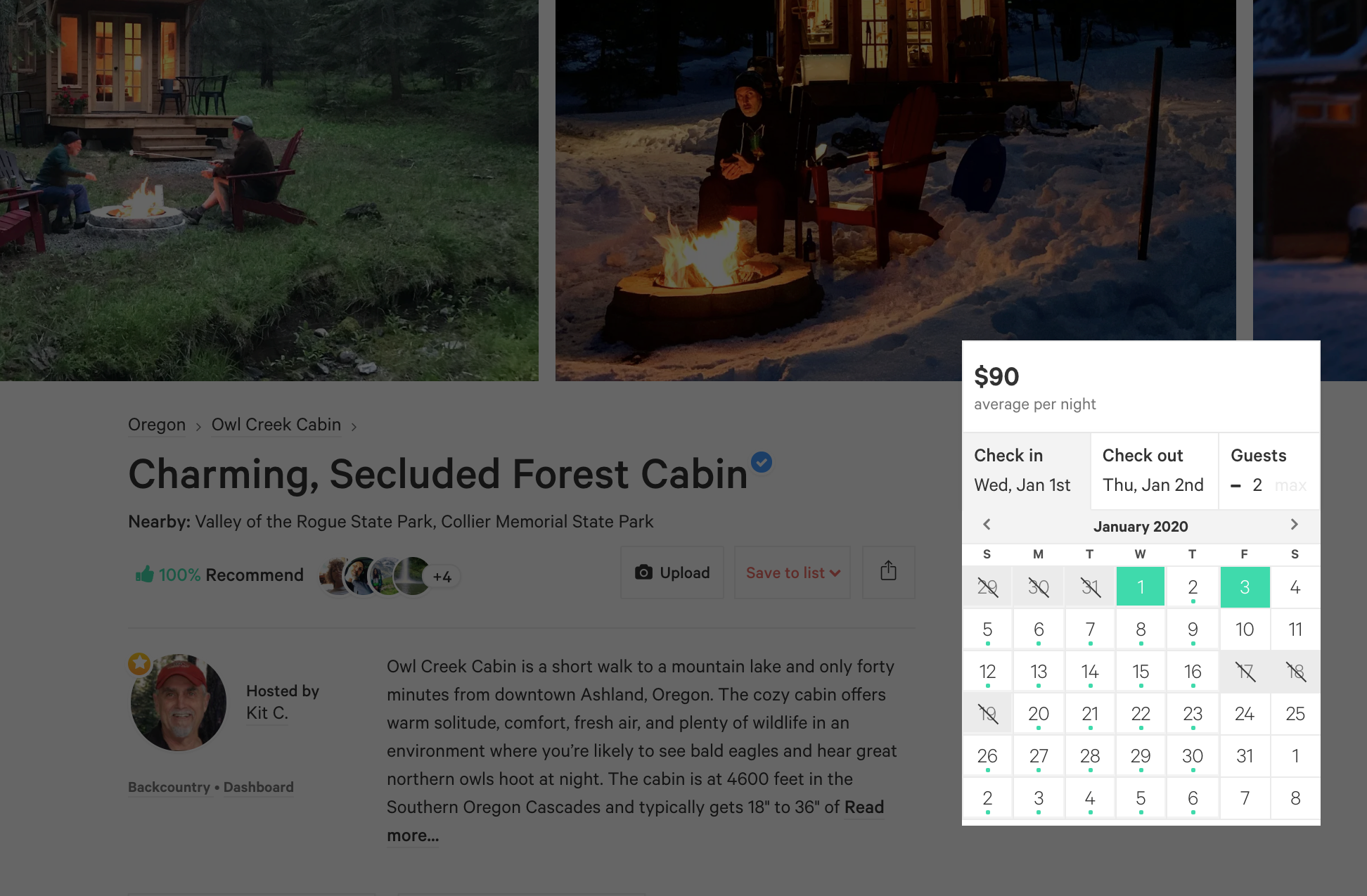 Choosing dates and booking
To select dates, choose a check-in and check-out date that are available on the calendar. Black dates are available, and greyed-out dates are unavailable. Even if your check-in date is available, make sure that all dates between your check-in and check-out date are also available (shown in black), otherwise, the calendar won't let you select the check-out date.
Once you have selected available dates, click "View trip" to continue through the booking process. You will choose a campsite, agree to the Host's rules, enter payment info and be able to send a message to your Host.