Here's how to close off specific dates to prevent bookings from happening when you're not able to Host Hipcampers on your computer:
Click on

Bulk Edit

on the top right (please note this option will only appear if your listing is currently live and not paused)

Select the date range and click Next
Select the first listing you'd like to close and toggle the availability off
Click Done
Select the reason for the closure and click Confirm - the dates will now be blocked
If you have multiple listings and want to close the dates for all of them, you'll be able to block dates for them one at a time. Simply click Done when you have completed all the edits you want to make
Your listing is now blocked from getting a booking for the chosen days!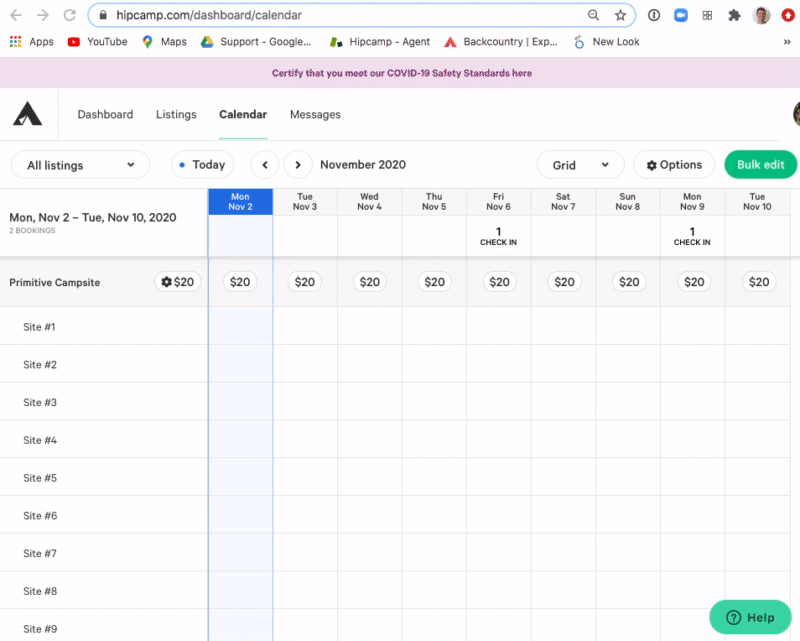 To block specific sites within a listing, simply click the "Advanced Site Management" drop-down menu under a listing and select the sites you want to block.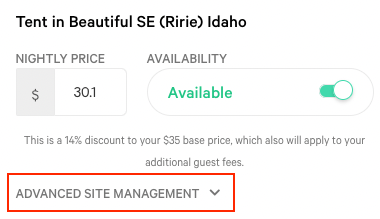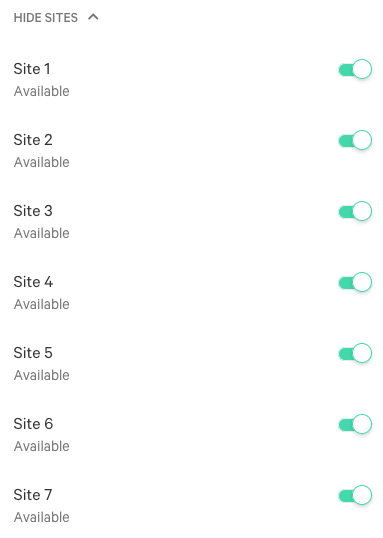 Note: View this FAQ for steps for how to block dates on your mobile phone.