If you are hosting on multiple different booking platforms, it is imperative that your calendars are synced to avoid double bookings. This provides a better experience for your Hipcamper and allows you to have some peace of mind.
Log into your Hipcamp account, select Calendars and click on Sync Settings; here you will be able to import and export links to sync multiple calendars to Hipcamp.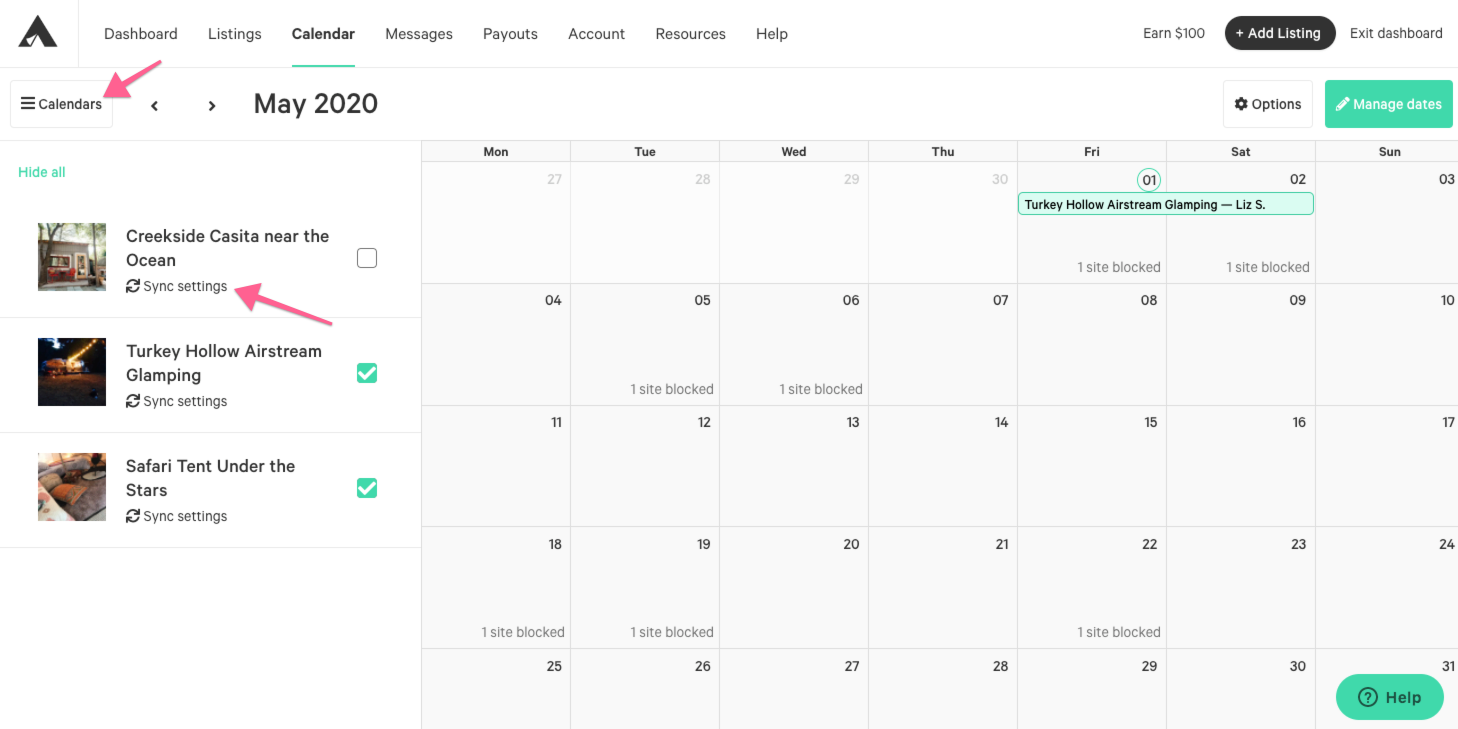 We officially support syncing with Airbnb, VRBO, HomeAway, and iCal, but other ICS/iCal links from other services are also likely to work.
You can also export your Hipcamp calendar to sync with other services that support ICS/iCal syncing.
If you have your property listed on multiple websites, please sync your calendars for each one to Hipcamp to prevent unwanted or double bookings. Having your calendars properly synced with each other can ensure that when you get a booking on one service, the dates will automatically be blocked on the other services.
Read more about how to sync the following calendars specifically: