If you are hosting on Airbnb in addition to Hipcamp, it's important that your calendars are properly synced. This prevents double bookings and provides a better experience for your Hipcampers (and less stress for you). This is an easy two-step process that consists of importing your Hipcamp calendar into Airbnb and then importing your Airbnb calendar into Hipcamp. Please note that this must be done on a desktop device.
Step 1: Importing your Airbnb calendar
To import your Airbnb calendar into your Hipcamp calendar, you'll need to get the iCAL calendar link for your Airbnb calendar (this is a specialized link that allows each of your calendars to "talk" to each other). Here is how:
1. Log into Airbnb
2. Select Listing
3. Click on Availability
4. Scroll down the page and under Sync calendars, select Export Calendar
5. A window with a link will appear in, copy this.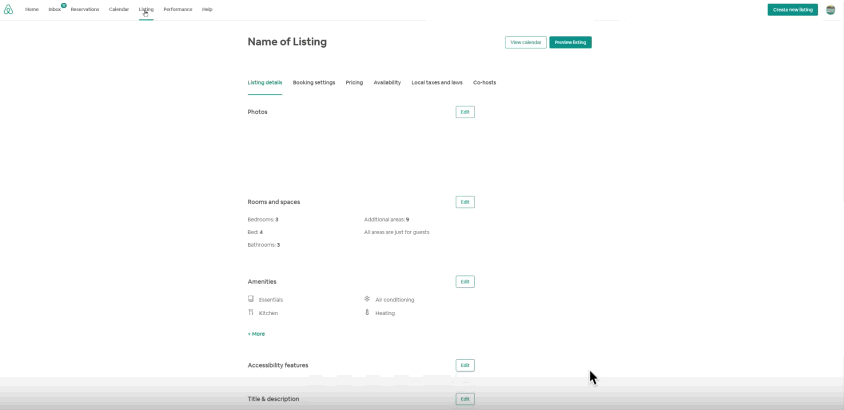 6. Now that you have your Airbnb Calendar link, log into your Hipcamp account
7. Select Host Dashboard
8. Click on Calendar
9. Find the applicable listing you are wanting to sync and click on Sync
10. Select Import a calendar
11. Click on Add a calendar
12. Paste the iCAL link you copied from Airbnb
13. Select the green Add calendar button to save the link
Step 2: Importing your Hipcamp calendar
1. log into your Hipcamp account
2. Select Host Dashboard
3. Click on Calendar
4. Select Calendars to see all of your listings
5. Select Sync settings for the calendar you are looking to connect with another calendar
6. A window with two links will appear
- The first link will include all listings and campsites at your property
- The second link will only include this specific listing - this is the link you want to import into Airbnb.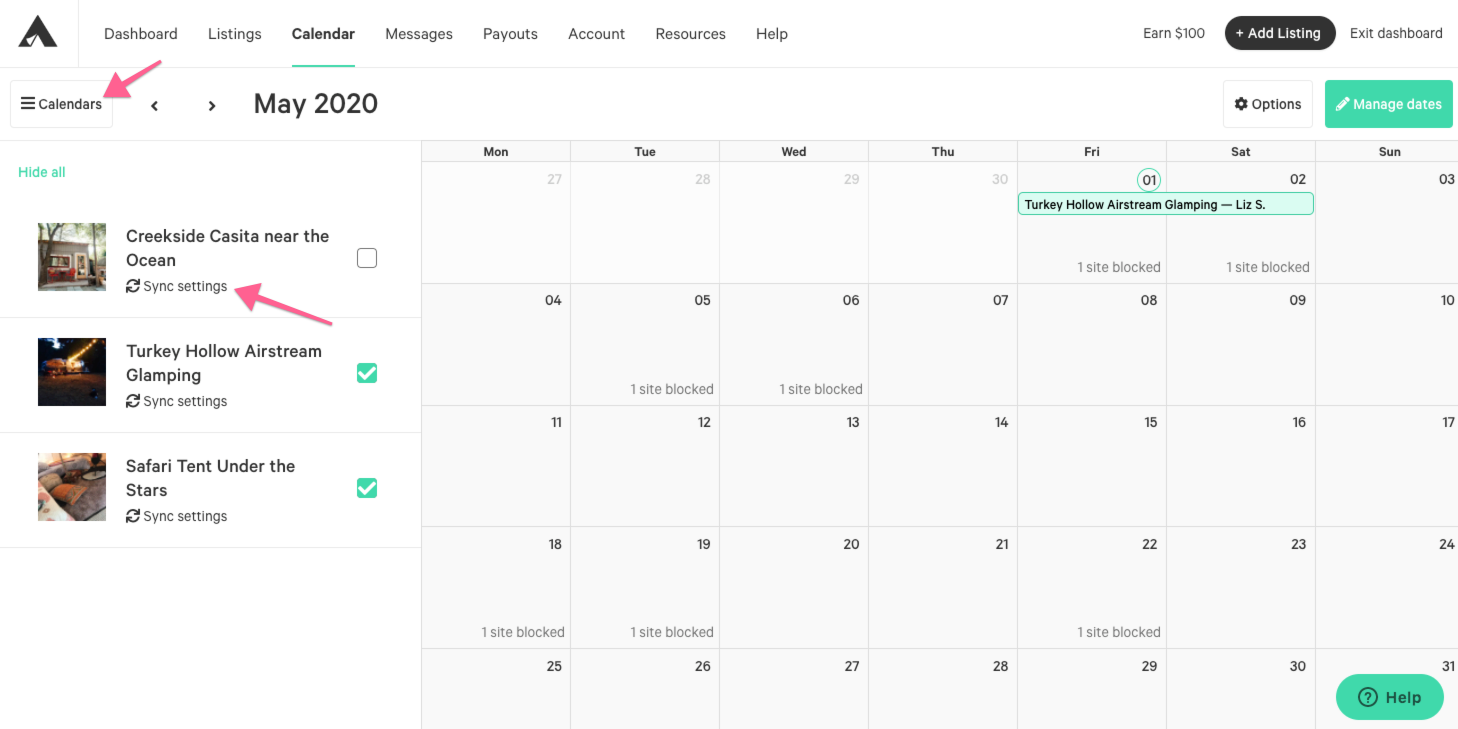 7. Once you have copied the link, log into Airbnb.
8. Select Listing
9. Click on Availability
10. Scroll down the page and under Sync calendars, select Import Calendar
Here you will paste your Hipcamp ical calendar link we copied above, click save.
Please note it can take up to an hour for the calendars to fully sync. If you host on other platforms and need to sync those calendars, check out out our other helpful FAQ: Can I sync my Hipcamp calendar with multiple other calendars?