Do you only want to see Properties that allow you to bring your beloved furry friend? Do you need to know that your site has electric hookups? This article will cover how to search for Hipcamp locations using filters on desktop.
On Desktop
Go to Hipcamp.com and enter the area you are wanting to camp in the search field (this can be a city, state, or general attraction). Enter the dates of your trip (optional) and click Search.
On the following page, you'll see different filter options on the top lefthand side of the screen under the search bar.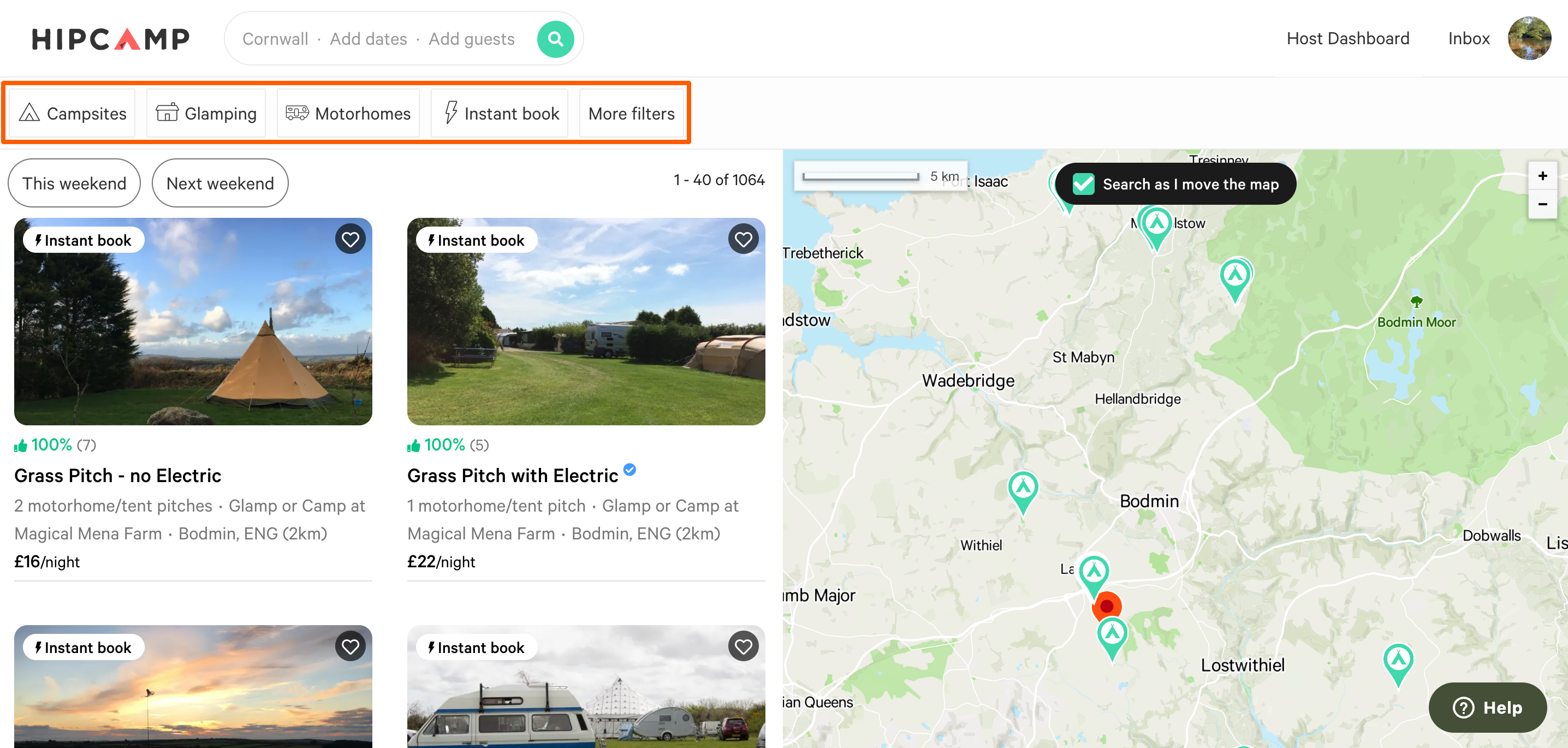 From here, you are able to filter by:
- Instant book properties
- Accommodation type: Campsites (tent camping), Motorhome campsites, or Lodgings
If you choose to sort by Motorhome campsites, you can select the specific type of Motorhome you have, the length of the Motorhome, and which hookups you require (electricity, water, sewage).

You will also see the option to view 'More Filters' like Pets allowed, Toilets and Campfires. Be sure to hit 'Show camps' once you've selected your filters.