If you're looking to add more information to your listing description to help Hipcampers know a little more about it or the procedures you would like to follow, you can do so with these easy steps on the website (for app instructions, click here):
Login to Hipcamp.com
Click on Dashboard
Click on Property
Click on Edit listing on the listing you're wanting to edit
Click on Description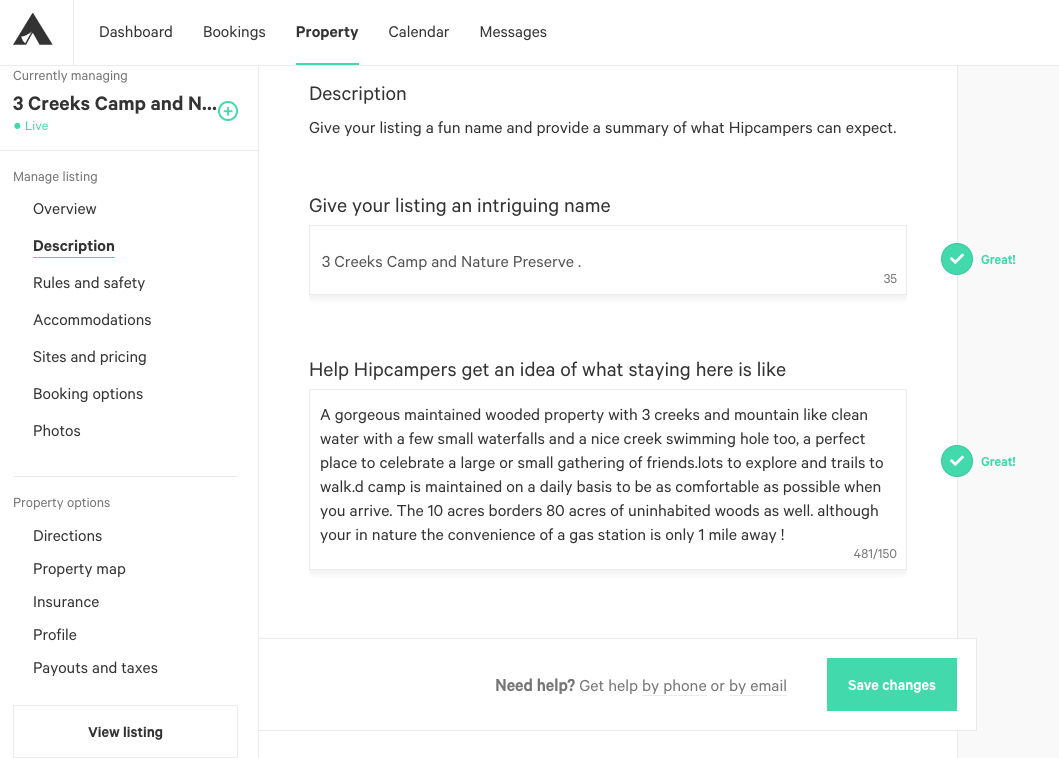 Once your edit is complete, click on Save and continue
Updating the description on the app:
Tap the Property tab at the bottom of the app home screen
Tap the pencil icon next to Description
Edit your description and then click Done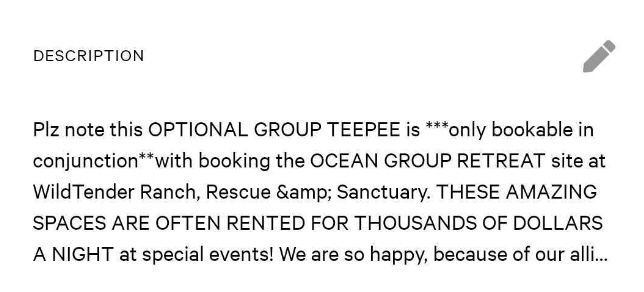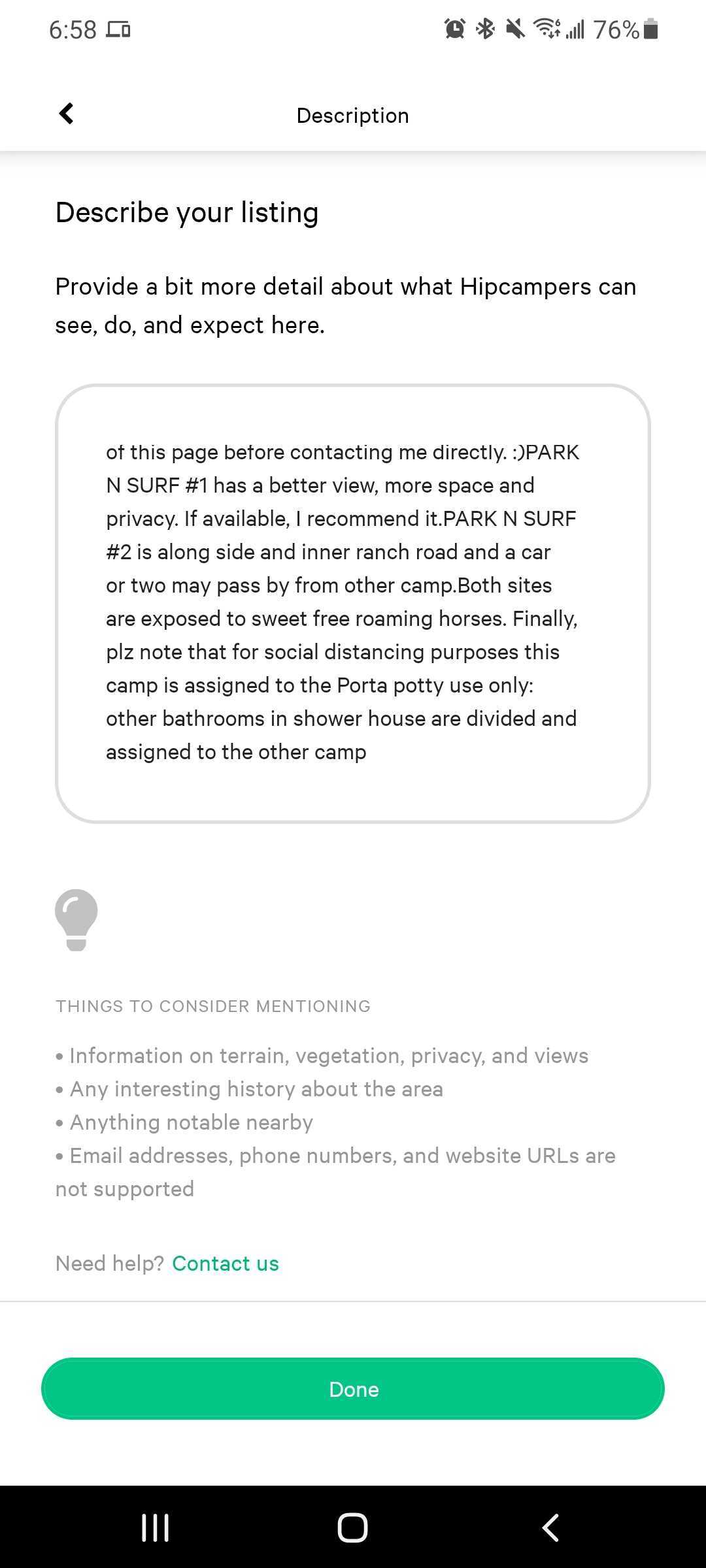 That's it! You're all set! Your listing description has been edited.