If you are unable to log into your account and want to reset your password please follow these steps:
1. Click "Log in" in the upper right-hand corner of the screen (on desktop):

2. Click "Forgot your password?"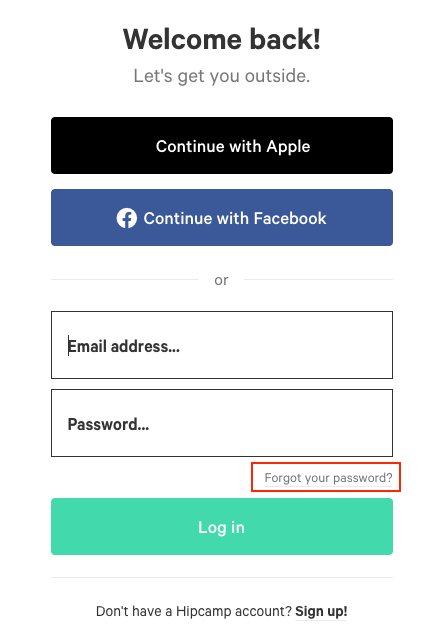 3. Enter your email and click "Send password reset instructions"
You should receive an email within a few minutes with instructions on how to reset your password. If you don't receive an email, check your Spam folder.
If it's not in your Spam folder, please search for "support@hipcamp.com" in your inbox to see if you can locate it from the email address it was sent from.
If that doesn't work, please get in touch with Hipcamp Support for further assistance.
The email will look like this: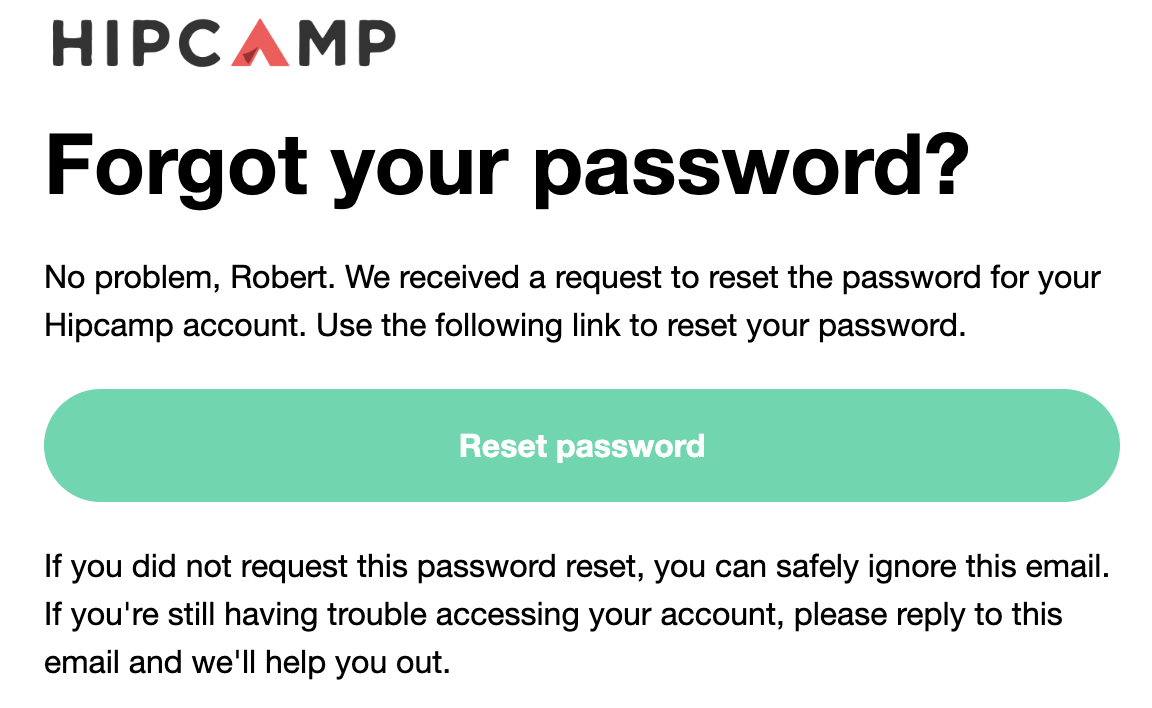 4. Click the green "Reset password" button on the email. This will take you to a page where you can enter a new password.
If you're still unable to log in after resetting your password:
Ensure you're actually logged out of your account. If you're being asked for your current password, that means you're already logged into an account.
Try clearing your cache (here's how)
Try a different browser or device
Try opening Hipcamp using an incognito or private browsing window
Restart your device