If a site is available on your Calendar but shows as unavailable to a Hipcamper trying to book, it could be due to your Advance notice settings!
Advance notice refers to the minimum amount of time a camper needs to book before the booking check-in time.
For example, if your advance notice is set to 24 hours, that means that Hipcampers need to make a booking at least 24 hours before their check-in time. As a result, they would not be able to make a same day booking at your site.
You can select no notice, 12, 24, or 48 hours as the minimum amount of time you need between when a Hipcamper makes a booking and when they actually arrive. If you would like to accept same day bookings, you should select no notice or 12 hours notice!
To check and update your advance notice:
Click on Property from your Host Dashboard
Click on Sites located next to 'Overview'
Click Edit next to the site you would like to edit
Click on Booking details on the left side of the screen
Click Edit
Scroll down until you see Advance notice
Select the number of hours you'd like to have before a Hipcamper's check-in
Select Done at the bottom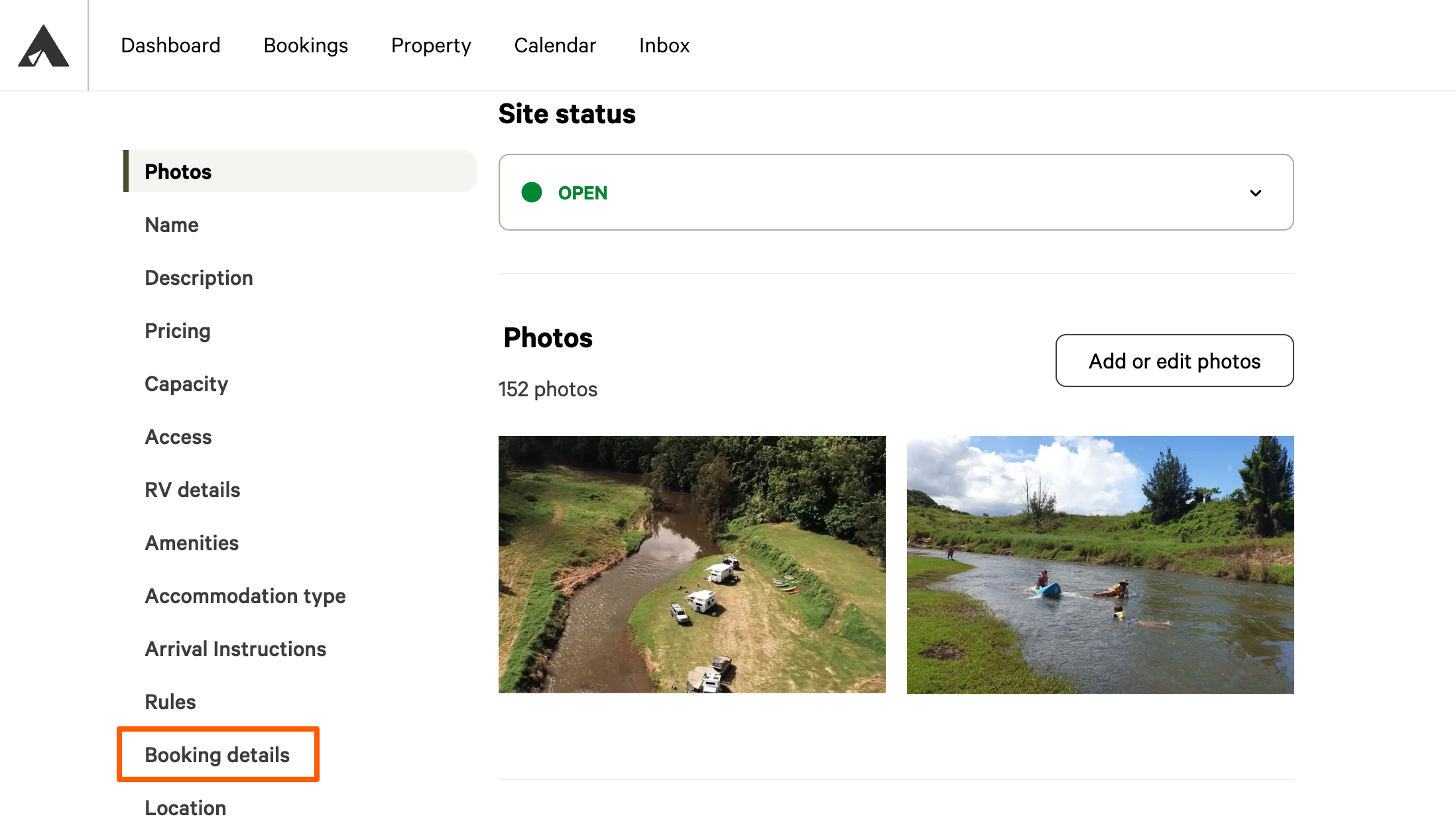 Once updated, you can check your availability on your public site page to ensure that tonight shows as available to campers.