If you don't have the Hipcamp app and would like to manage your sites on your mobile device, you have the option of using Hipcamp through your mobile browser. While we recommend using a computer for more complicated tasks like editing your sites, the Hipcamp website is available for use on any mobile browser that your device may have.
To get started head to Hipcamp.com on your mobile device and log into your account by clicking the 3 horizontal lines in the top-left corner of the screen and selecting Log in.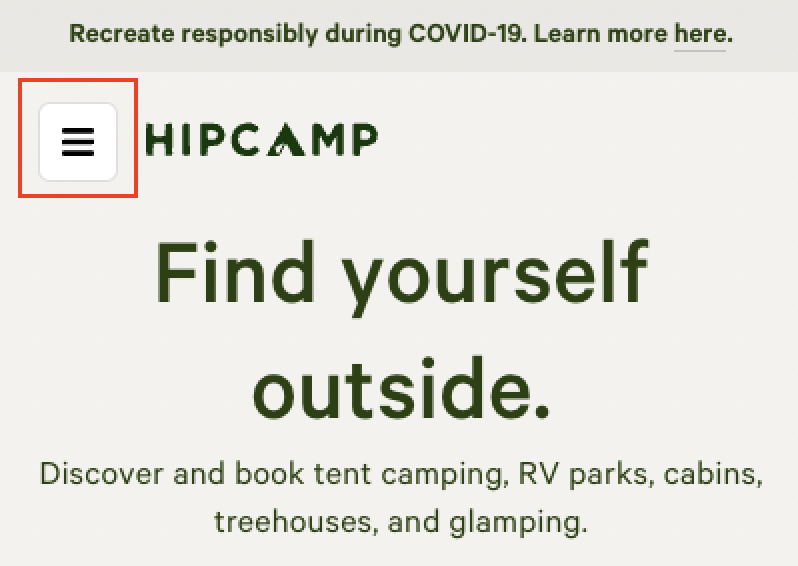 Once logged in, that same icon will take you to various pages within your account. From this menu, you'll be able to:
Access your Dashboard
Access your Inbox
Switch Parks (Properties)
If you select Host Dashboard, you'll be able to view your Bookings, Calendar, Extras, Payouts and taxes and you'll be able to go to your Property page where you can edit your sites.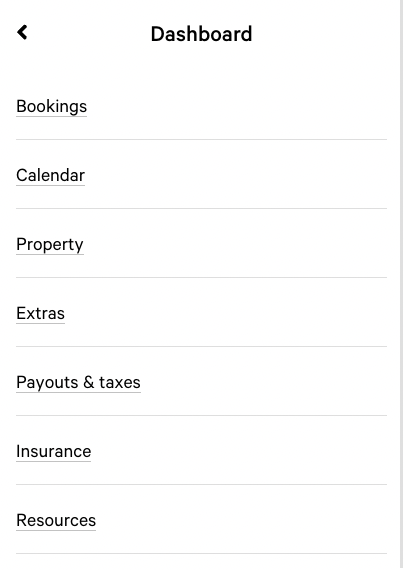 When you select Inbox, you'll be taken to a page where you can communicate with your Hipcampers.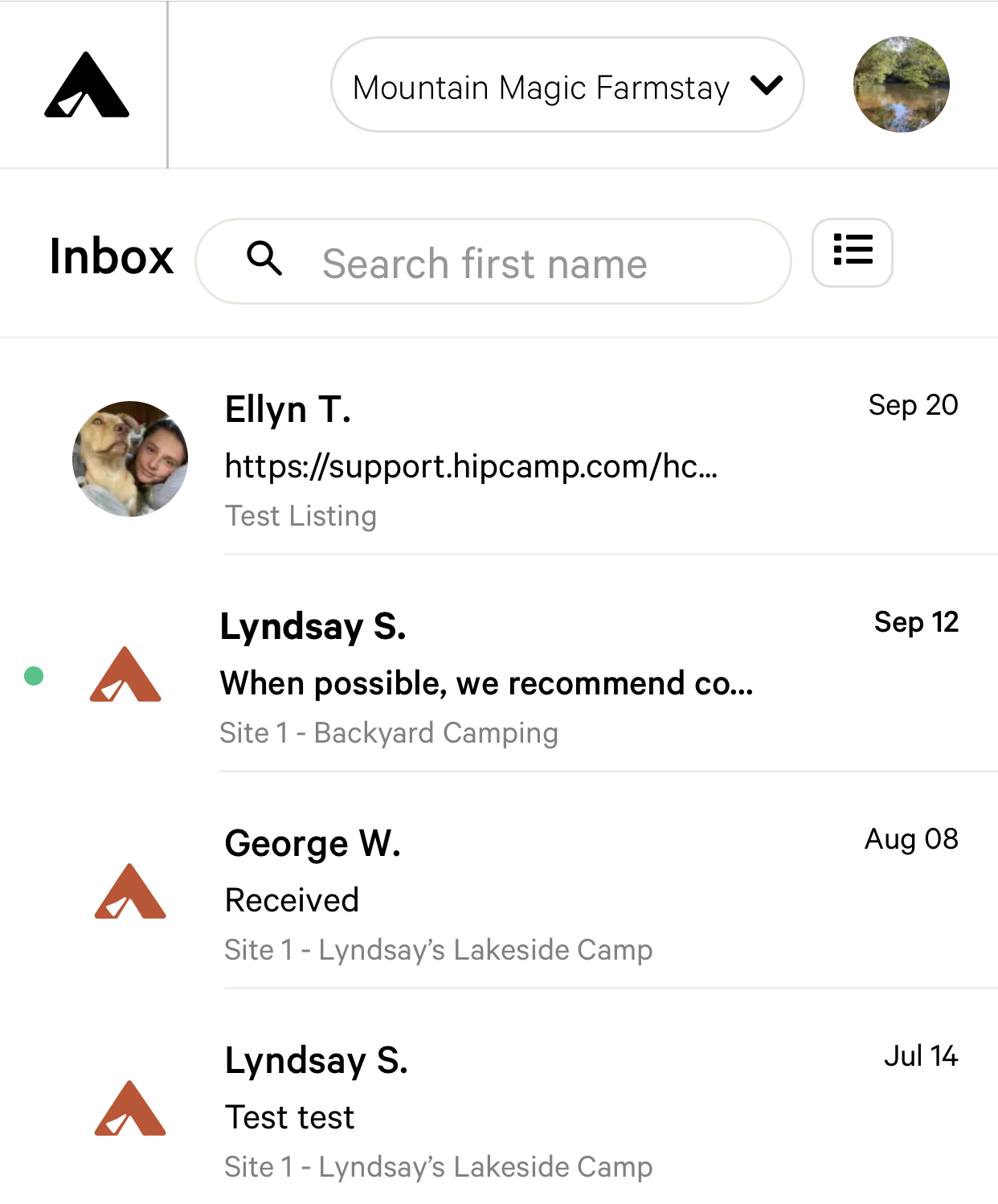 To manage sites on your other properties, select Switch park.