As a Host, you're able to set specific check-in and check-out times for your guests. This information will be clearly posted on your listing page for confirmed and potential guests to see!
Here is how you update your check-in and check-out times:
Head to your Host Dashboard
Click on "Listings" at the top and select the listing you would like to edit
On the next page, you will see some options on the left side of the screen
Click on "Booking options"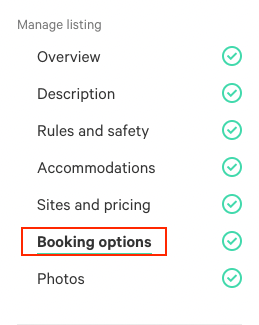 Scroll down until you see "Check in after..."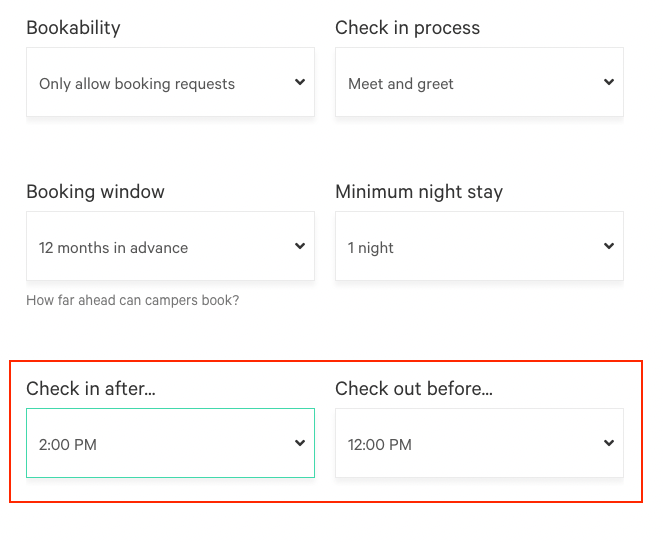 Click the drop-down menu to select the times that work best for you
Click "Save changes" at the bottom of the page