At Hipcamp, we're always working to improve your experience using the platform. With this in mind, we've added a Bookings page to your Host account on the app and on the website!
The Bookings page is where you can now see all of your bookings in one place including your earnings!

When you click on "Bookings" from your Dashboard, you will see a page with all of your future and past bookings. There are several filters where you can select what you see on this page. These four filters are selected by default, but you can choose what you see! You are also able to filter the bookings based on the calendar year.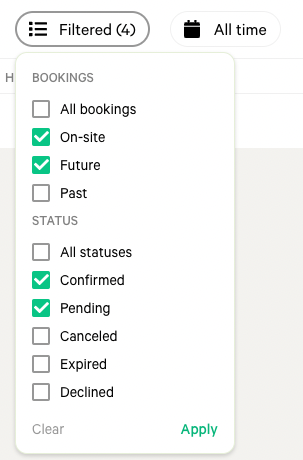 On this page, you'll notice that there are some details that you will be able to see right away:

The Hipcamper who booked your listing

An option to message that Hipcamper

The Check-In and Check-Out dates

Which Listing and Site they booked

When they booked

The status of the booking and how much you earn from that booking
If you want to see more details about a particular booking, simply click on the row with that booking and the details will appear.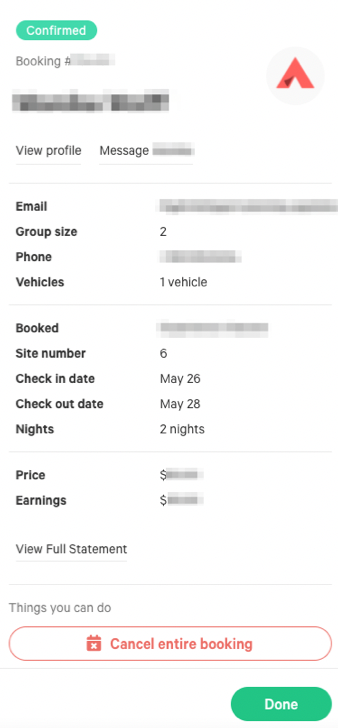 You'll also be able to export all of your bookings to a csv file. This file will include:
Booking ID

Listing

Site

Check-in and check-out dates

Number of nights

Future campers' contact information

Camper's group size and vehicles

Extras purchased with extras price

Service fee

Earnings for that booking
For the Australian tax season: If you need your earnings for 1 July to 30 June, feel free to contact the Support Team and we can pull that for you!
Otherwise, you can export your bookings for 2020 and 2021 and edit those files to reflect 1 July to 30 June. Be sure to click the "Past" filter before selecting a previous year!
You're also able to see your bookings on the app!
When accessing your hosting profile on the app, click the "Bookings" tab at the bottom and you'll see a list of your bookings.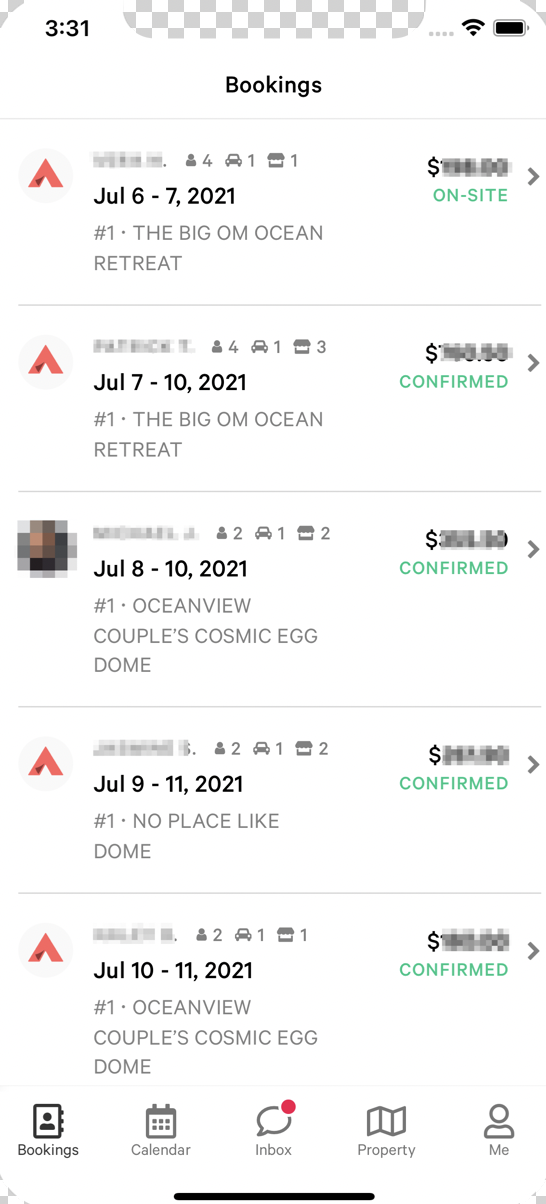 This is a new feature on Hipcamp and we welcome feedback! Feel free to contact us if you have some suggestions or general feedback.