It is imperative that all of your listing details are up-to-date so that campers know what to expect when staying at your property. This helps them to understand whether or not you are providing accommodations for them (such as a cabin, tent, or yurt).
If you do not provide accommodations it can also help them identify which type of accommodation you allow them to bring (RVs, tents, or car camping).
Log in to your Hipcamp account
Go to your Host Dashboard
Click on Property and select Edit Listing next to your listing.
Once you are in the edit view, click on Accommodations from the menu along the left-hand side of your screen.
In the tabs of the first box, you can indicate whether or not it is a campsite or if you offer a provided accommodation (you can select more than one). You can then select what kind of accommodation you offer and what campers can bring to the campsite.
Here is a GIF for reference: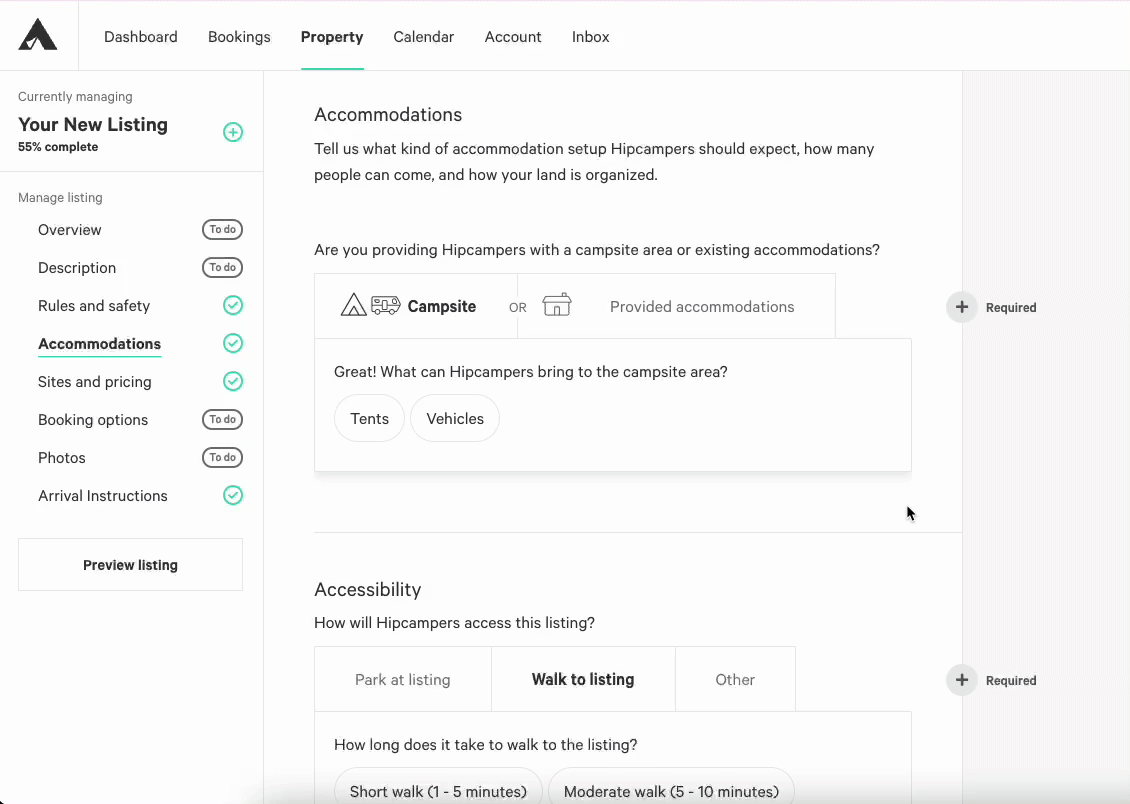 If you select Vehicles, you'll be prompted to provide additional information about what types of vehicles you allow. For more information, review this FAQ: How do I update my RV settings?
If you select Provided accommodations, you'll be asked to select the type of provided accommodation. For more information about the different options we have, check out this FAQ: How best to categorize my lodging type for my listing.