We are glad you'd like to provide your Host with feedback on their Hipcamp site!
Following your trip, you will be notified via email that your review window is open. Please click one of the buttons on the original email we sent you:
Yes I would
Hmm... maybe
No, I don't think so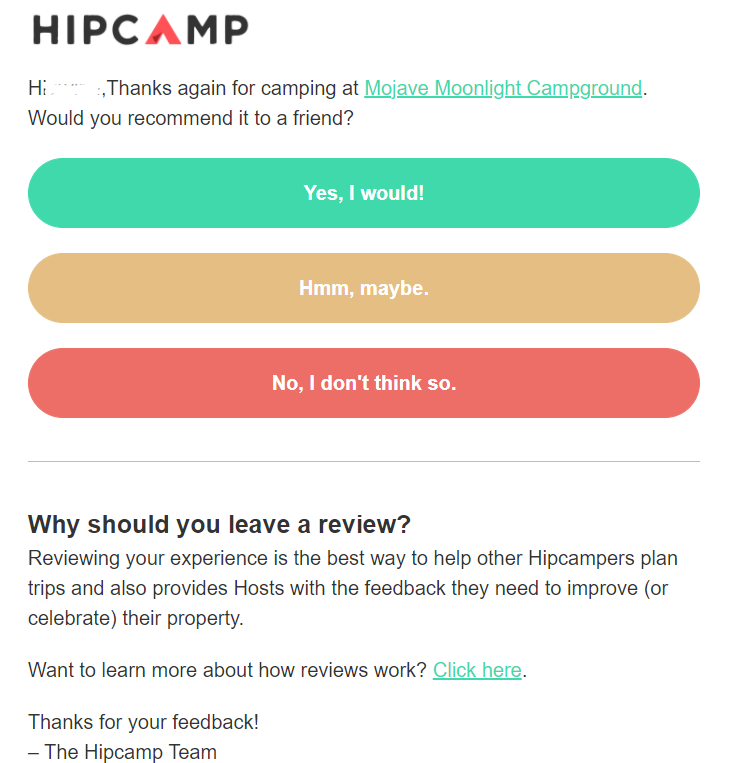 When leaving a review, you will be taken to a window on the Hipcamp website where you can leave both a public and a private feedback to the host.
You can also leave a review via the Trips page of your Hipcamp account when you are logged into your account on a computer or mobile, by selecting "Add your review".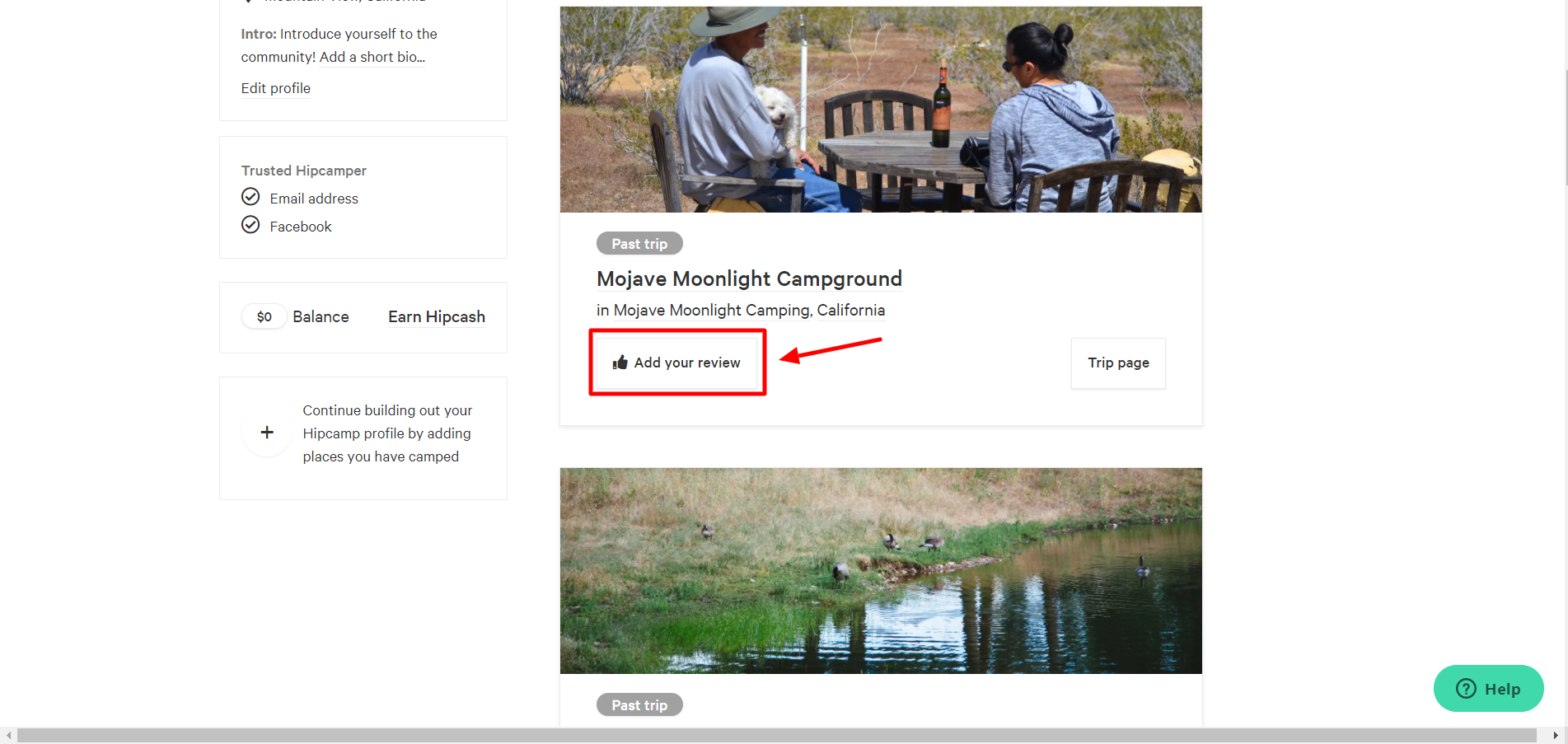 Review windows:
All Hipcampers have 14 days to leave a review.
United States and Canada: Review window opens at 3PM PST on a booking's checkout date.
Australia: Review window opens at 10:00AM AEDT the day after a booking's checkout date.
Check out our Review Posting Guidelines for tips on how to leave a great review!