We encourage Hosts to do as much of their own advertising and promotion as possible, and Instagram can be a great tool to engage with guests and generate more bookings.
Instagram is a photographic journey, where you can share photos and videos with the world. Hipcamp features properties frequently on our own Instagram account.
If you want to do further marketing for your Hipcamp, you can set up an Instagram account that links back to your Hipcamp page. We then recommend you follow these steps to maximise exposure and attract bookings.
1. Complete the bio with a short description of your Hipcamp.
2. Use your Hipcamp URL in the bio. Your Hipcamp URL is the unique web link for your Hipcamp property or listing page. It will look something like this: https://www.hipcamp.com/discover/new-south-wales/cape-meringo. This link is the only link to the outside world from Instagram. With every post, we recommend you point users back to your bio and this link, e.g "Link in bio, make a booking today!
3. Post photos regularly. Remember to include our hashtag (#hipcamp) with each post and tag us (@hipcamp).
Below is an example of a Host who successfully uses Instagram and the steps above to market their Hipcamp.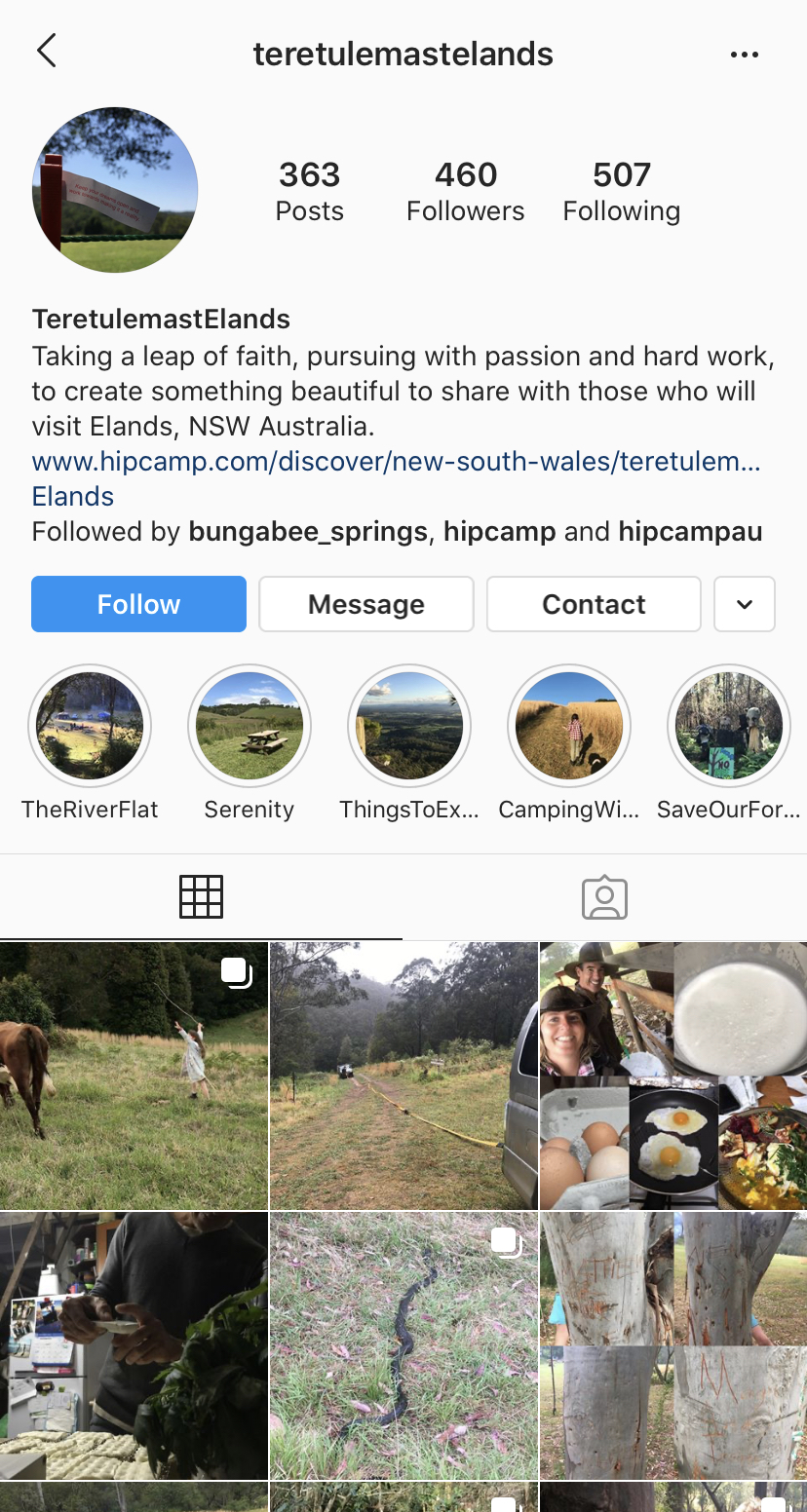 What's the difference between # and @?
A hashtag # groups all instances of the same hashtag together. Hashtags are used to connect users posting on the same topic. Some popular hashtags you could use are #hipcamp #camping #outdoors #backtonature #leaveitbetter #adventure #campingwithkids #hipcamphosts
The @ symbol is used to tag users in your posts. Use the @hipcamp tag in the words of your post and tag us in the photo to bring our attention to your post. This gives us the ability to use your content by reposting, therefore potentially growing your followers!