Sometimes you might come across a situation where you'd like to issue a refund for your Hipcamper outside of your cancellation policy.
Please note: Refunds can only be processed once a booking had ended or if it was canceled. See this FAQ for how to view your cancelled bookings.
Here's how to process a refund:
Log into your Hipcamp account and go to your Calendar tab in the Host Dashboard
Find and select the Booking

you'd like to refund

Only past and active bookings will appear on your calendar, click here to learn how to view canceled bookings.

Once you have selected the booking, a window will appear on the left-hand side of the screen. Scroll to the bottom of this window and c

lick on the Refund button (photo example below) to open the refund window.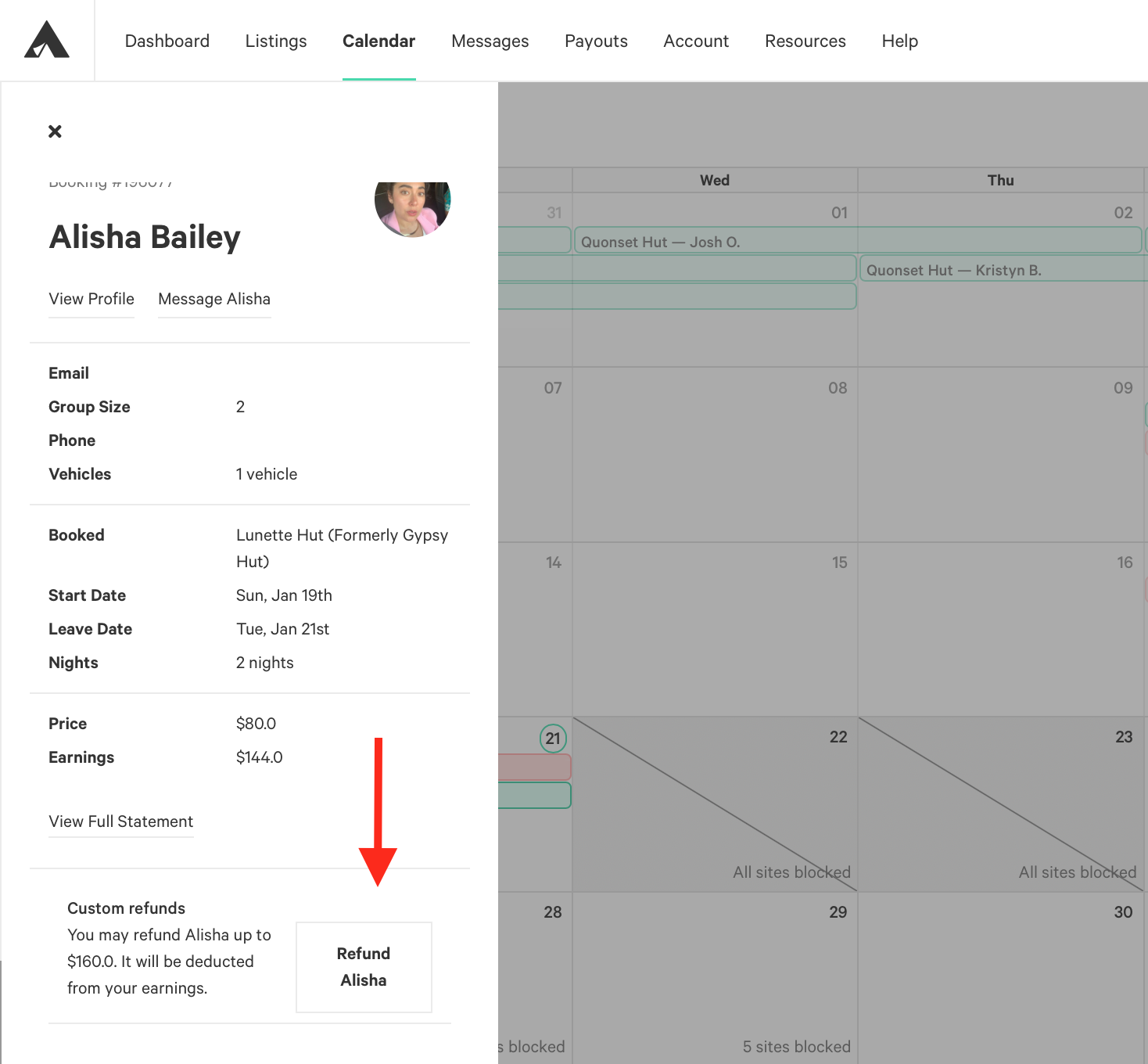 Once the new window opens, scroll down and enter the dollar amount you'd like to refund.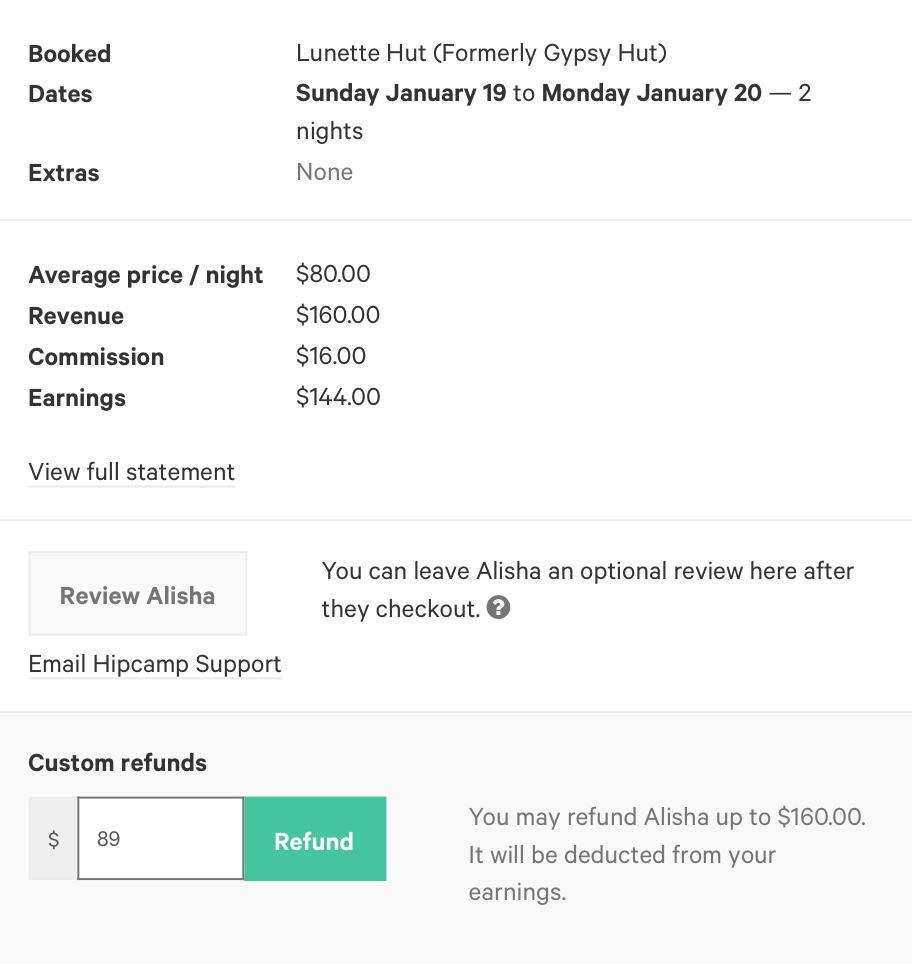 Click the green Refund button once - make sure to not click it more than once to avoid refunding more than the amount you specified.

The payment breakdown and the Host and Hipcamper receipts will all be automatically updated.