Sometimes you might come across a situation where you'd like to issue a refund for your Hipcamper. This article will teach you how to issue refunds from the Hipcamp website on desktop or a mobile browser.
Special notes as of August 2023:
Refunds can now be processed anytime after a booking has been confirmed, there is no need to wait until the camper checks out!
We hope to have this tool in the app in the future, but for now, you need to go to hipcamp.com on a computer or mobile browser to refund a camper.
Instructions for mobile browser
Refunding on Desktop
Refunding confirmed bookings on desktop
Log into your Hipcamp account and go to your Calendar tab in the Host Dashboard

Find and select the Booking you'd like to refund. Only past and active bookings will appear on your calendar by default, click here for more information on how to view canceled bookings.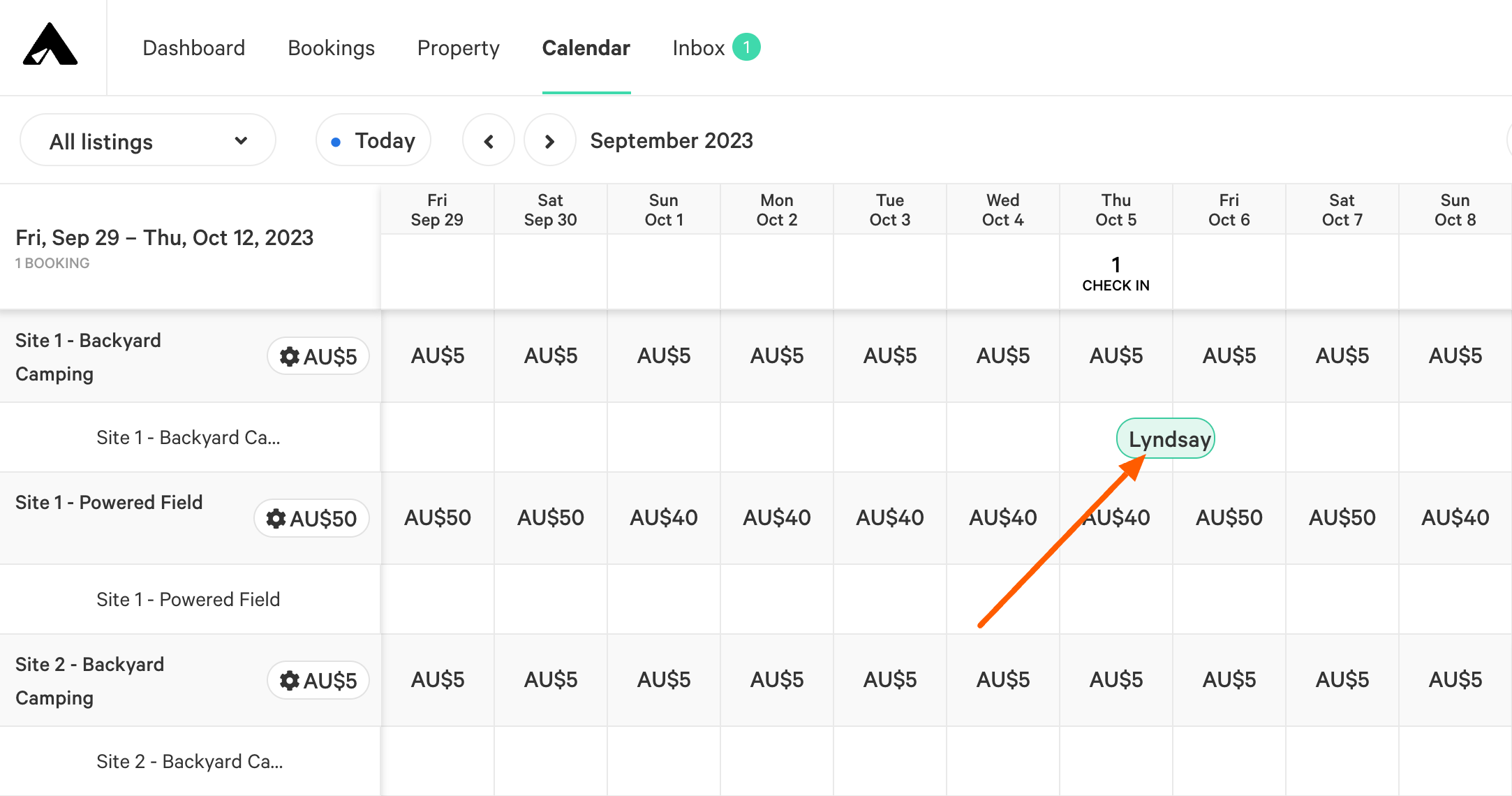 Once you have selected the booking, the booking details will appear. Scroll down to click on the Refund button.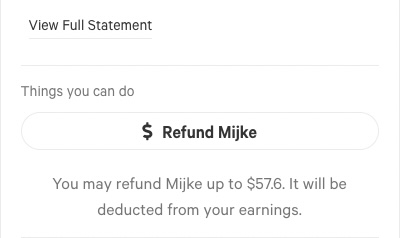 Once the new window opens, scroll down and enter the dollar amount you'd like to refund.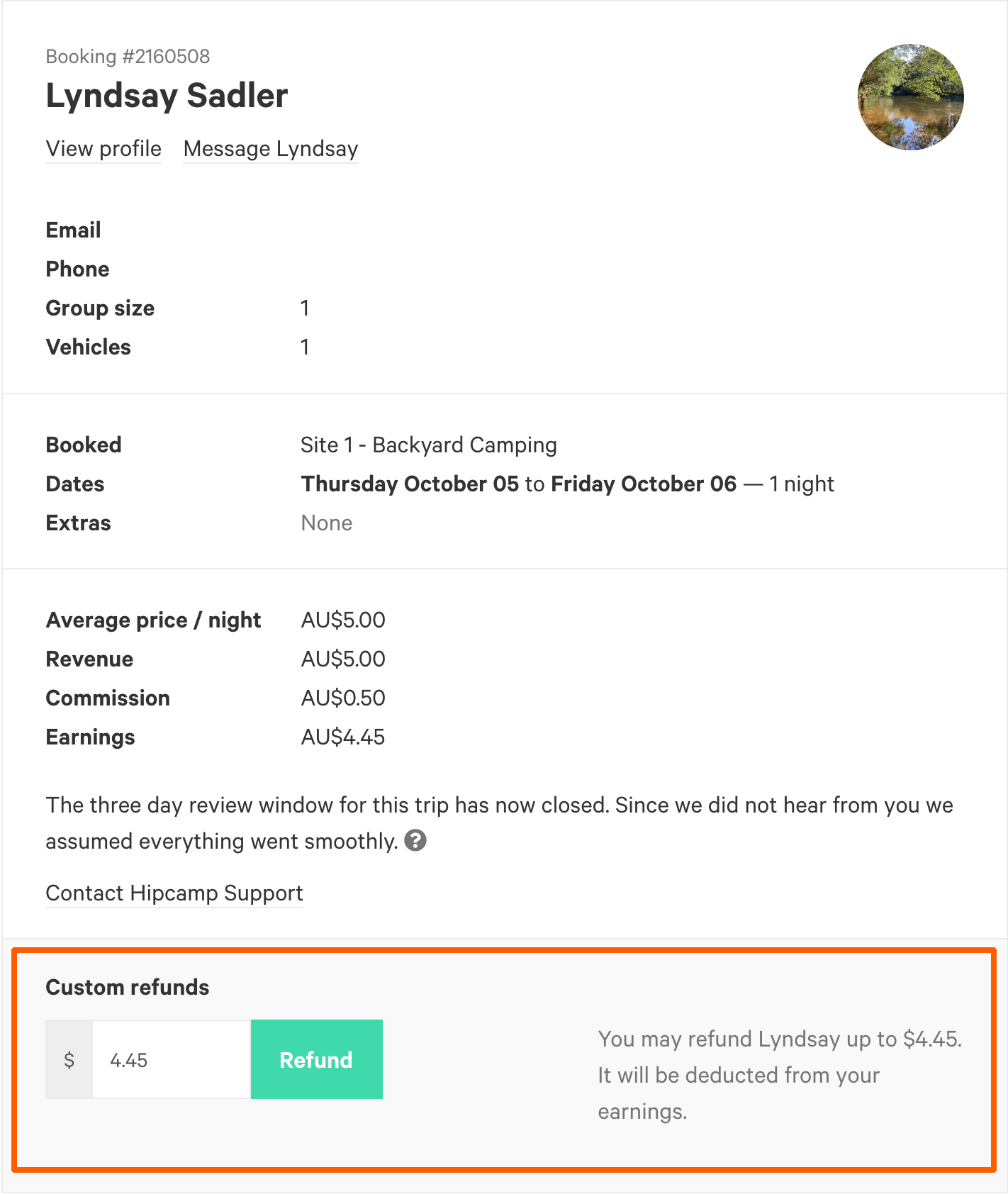 Click the Refund button once - make sure to not click it more than once to avoid refunding more than the amount you specified.

The payment breakdown and the Host and Hipcamper receipts will all be automatically updated.
Refunding canceled bookings on desktop:
To access and view canceled bookings on your Calendar, click the Options button above the Calendar and select Show canceled from the dropdown. As shown here:
Canceled bookings will show up as red on your Calendar.

Special note: if a site has two or more canceled bookings for a particular date, you will only see one of the canceled bookings on the Calendar. To see all canceled bookings for a particular date, click the date on the Calendar and scroll down to Canceled bookings on the pop-up (video below).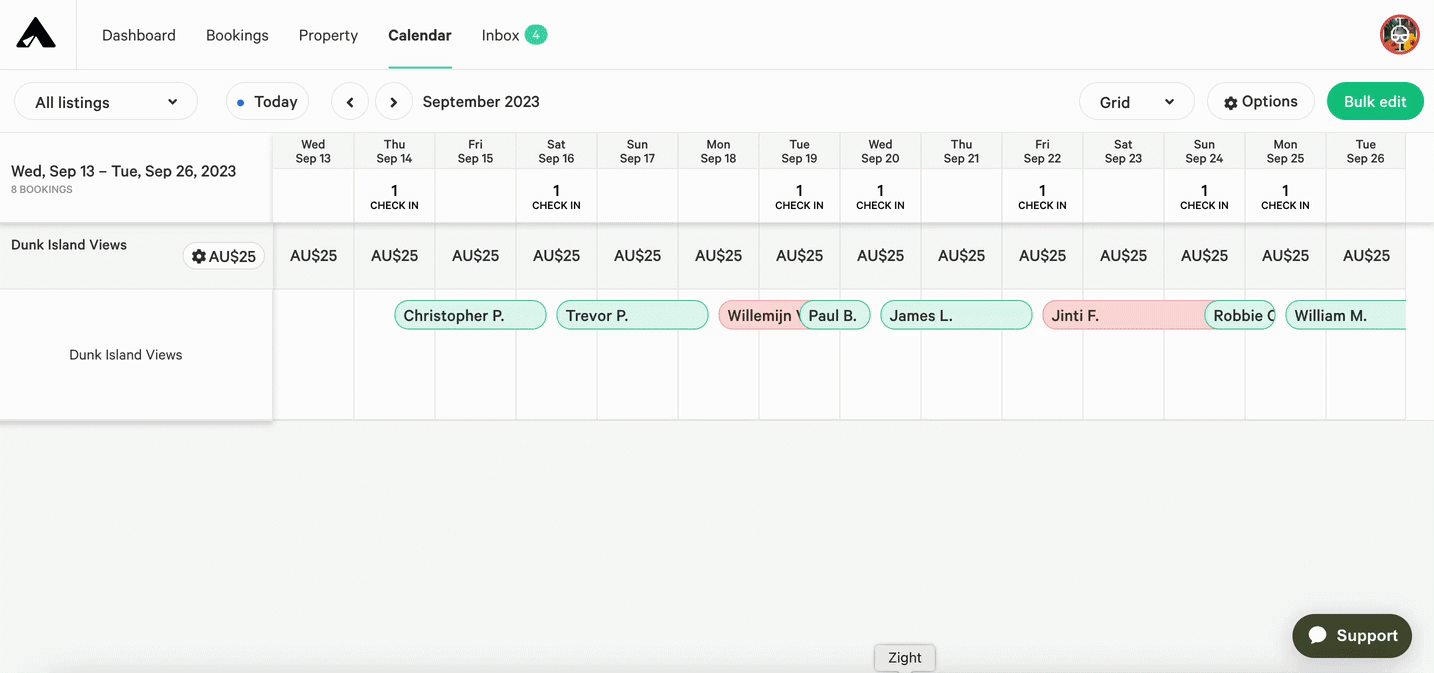 Click the canceled booking you would like to refund and follow the usual refund steps.
Refunding on mobile browser
Open your mobile web browser (Chrome, Safari, etc) and go to hipcamp.com. From there, sign in to your Host account.
Navigate to your Host Dashboard by visiting this link or by tapping the menu on the top left side of the screen and then tapping the Host Dashboard button.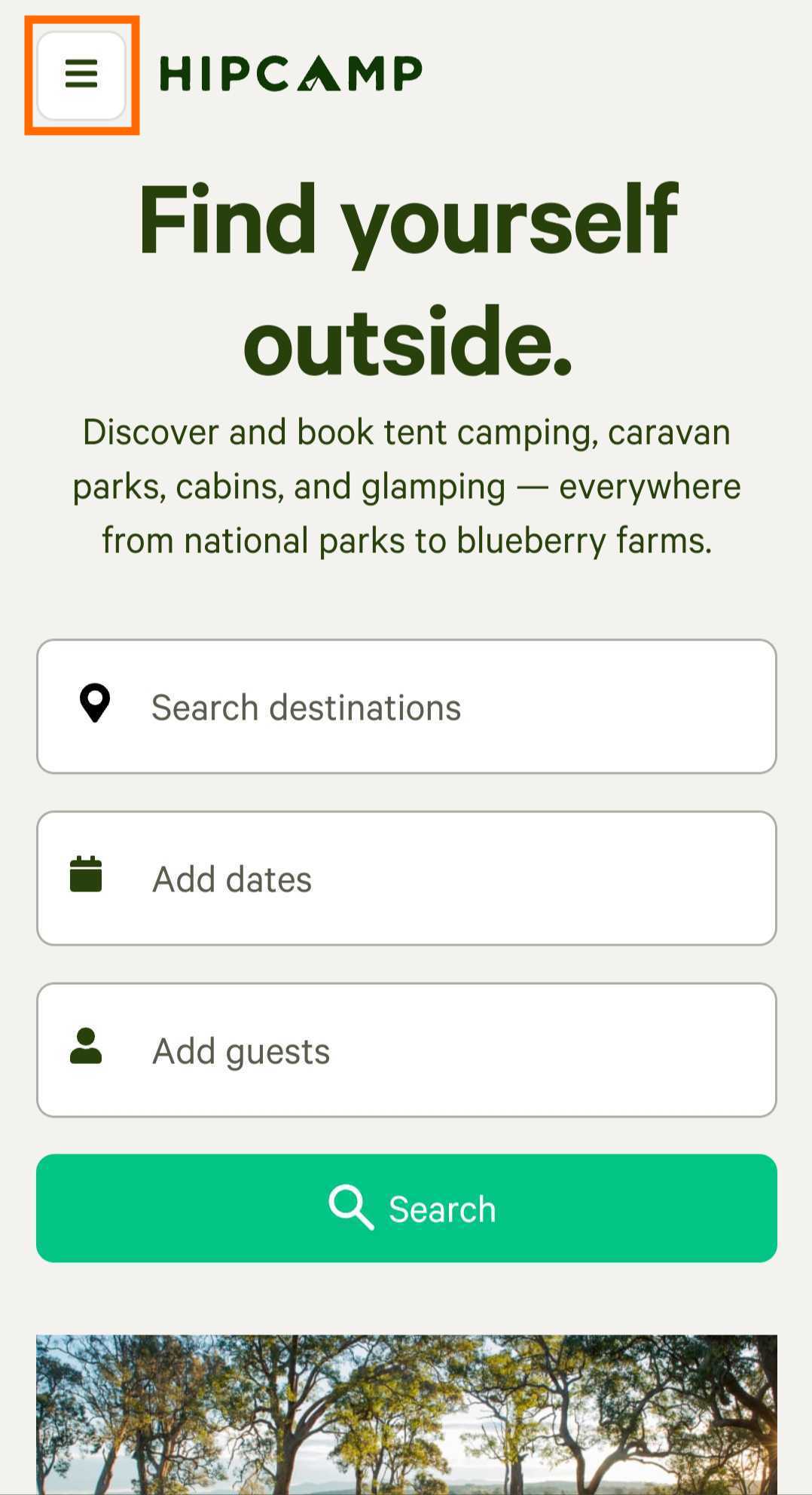 .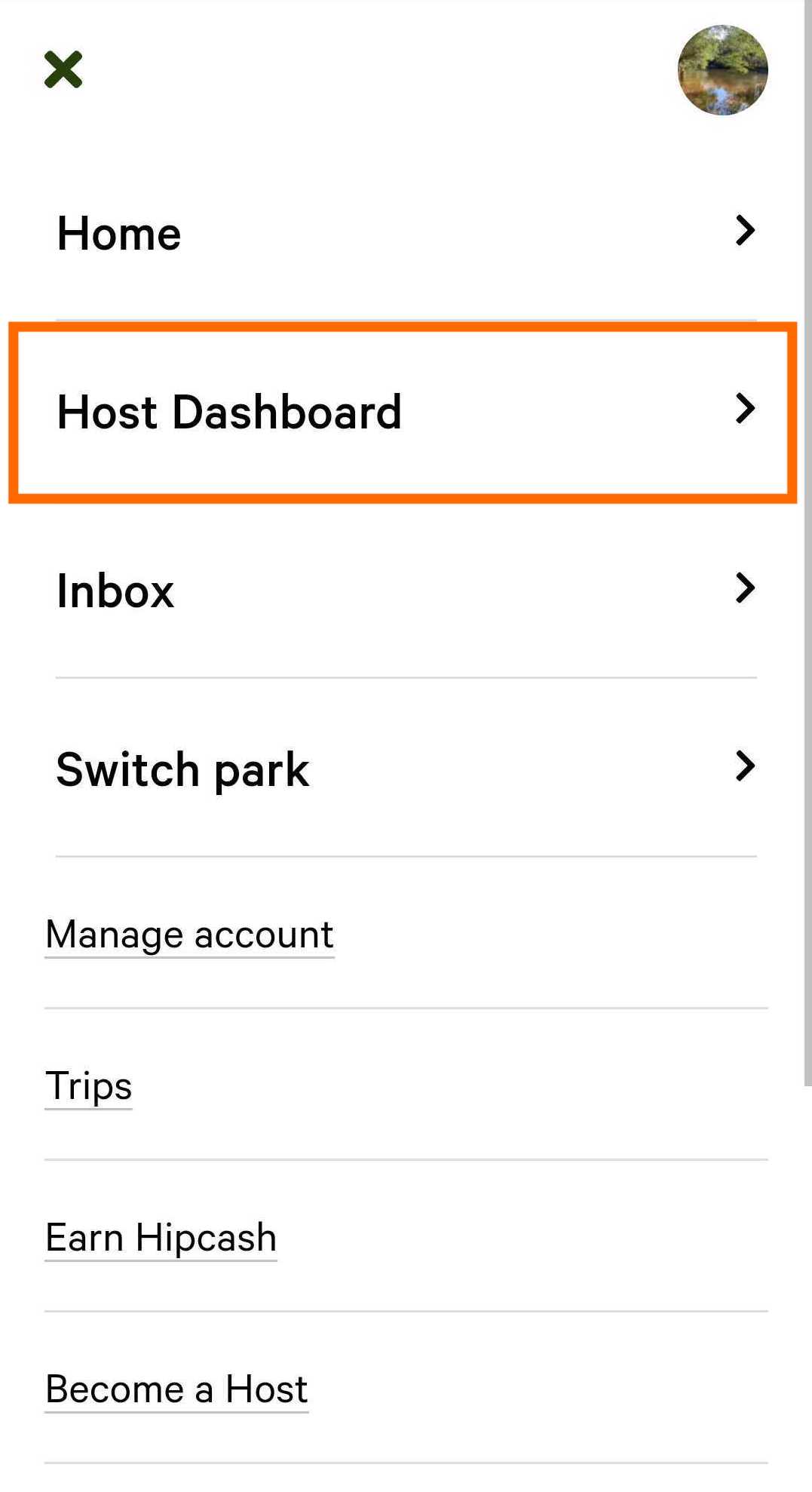 Select Calendar from the menu

Select a date and you will see a list of bookings on that date towards the bottom of the screen

Select the booking and click the Refund button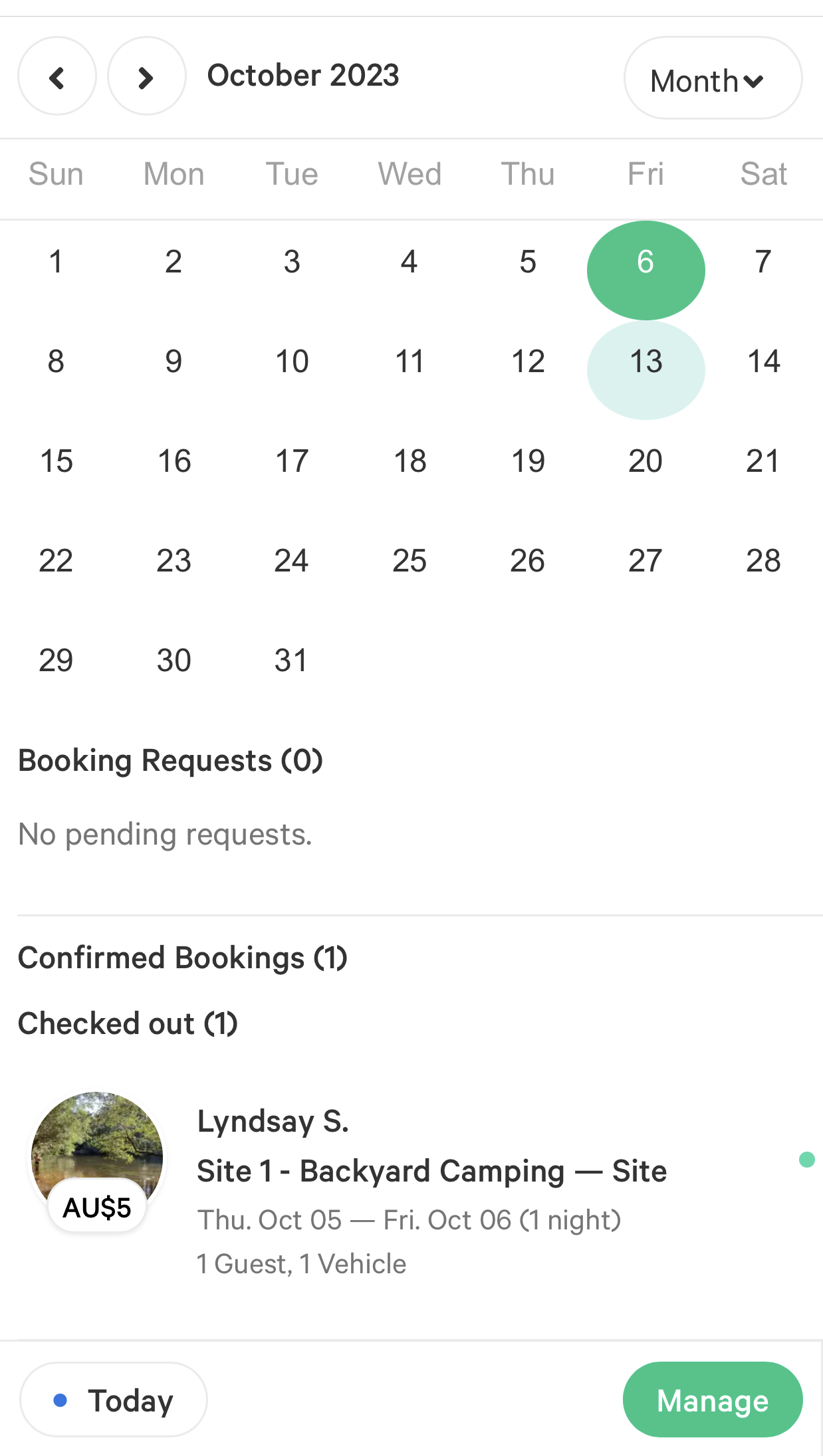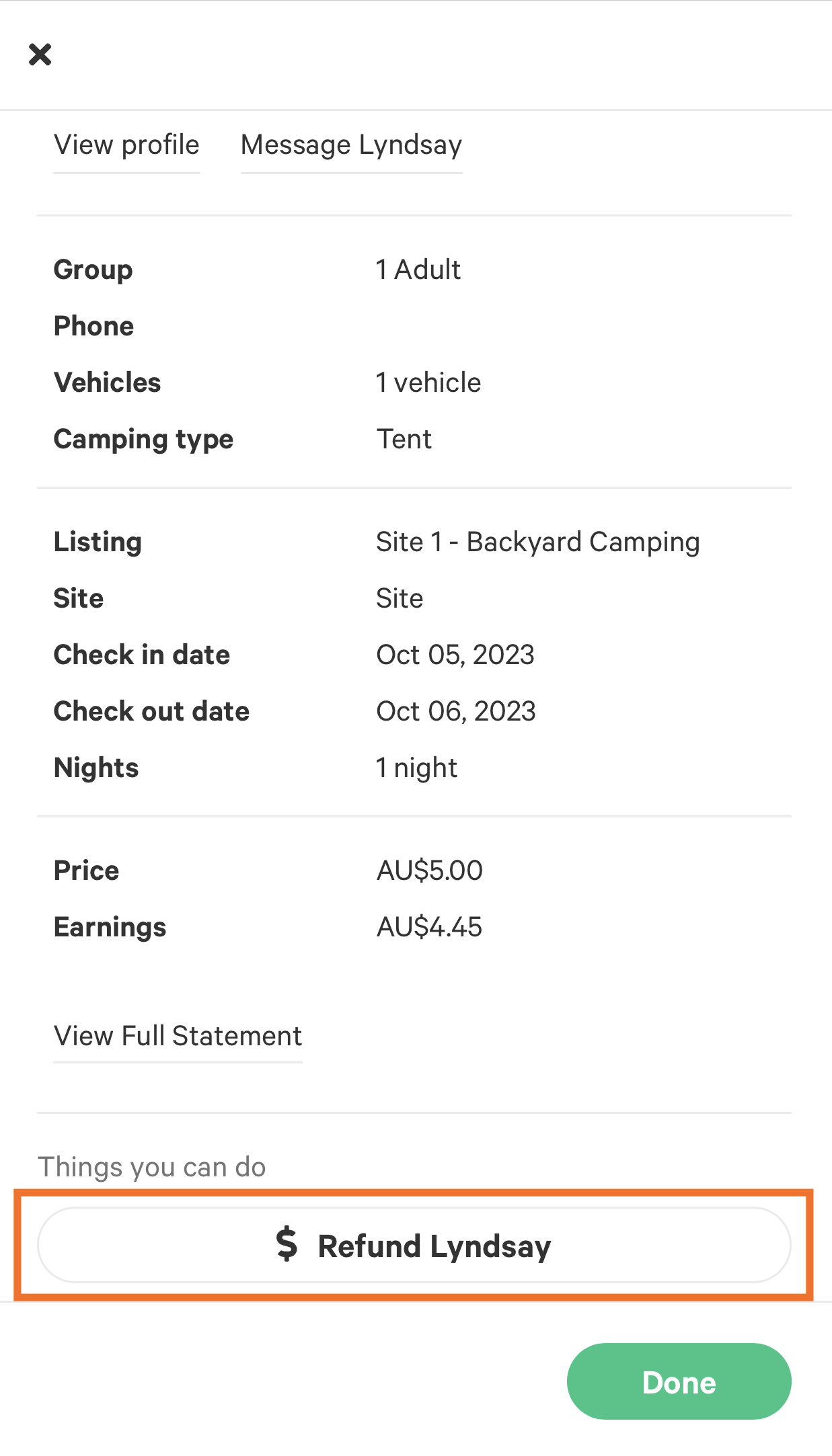 Refunding canceled bookings on a mobile browser
Navigate to your Host Dashboard by visiting this link or by tapping the menu on the top left side of the screen and then tapping the Host Dashboard button.
Select Bookings from the menu
Use the Filters at the top of the screen to filter the list of bookings. You can select the Canceled filter to see canceled bookings
Select the booking and click the Refund button