Using the google calendar can be a really efficient way to manage all of your booking platforms in one place. Follow the steps below to learn how to import your Hipcamp calendar into your Google calendar and your Google calendar into your Hipcamp calendar.
Note: If you want one link for all of your Hipcamp listings and bookings to import into Google, please file a Support ticket and we can provide this for you. The below gives you instructions on how to sync each individual site with Google Calendar.
How to get your Hipcamp calendar sync link:
Visit your External Calendar syncing page in your Dashboard. The link will take you right there!

On Hipcamp, go to your Host Dashboard and click on the "Calendar" tab.

Under the Options button, select Sync External Calendars

.

Add a calendar and name it Google Calendar

Grab the Hipcamp link for the site and follow the next instructions to import it into Google.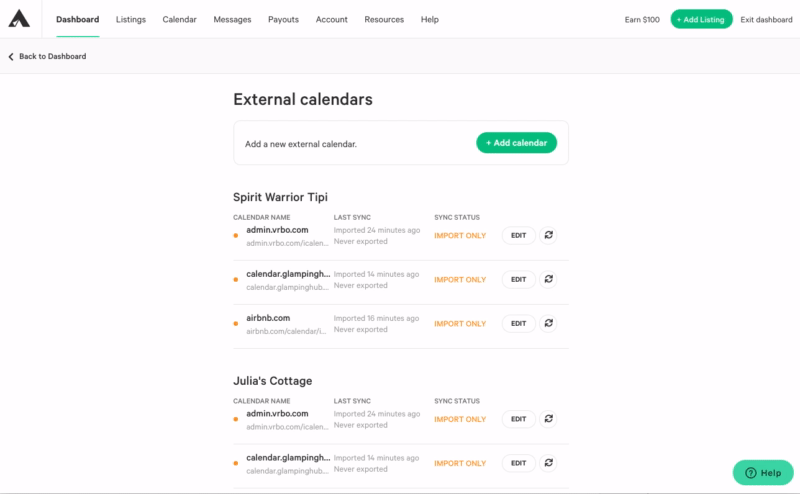 How to import your Hipcamp calendar link into your Google Calendar:
Open your Google Calendar on a computer.

On the left-hand side, click on "Other calendars"

Choose "Add by URL" and paste your Hipcamp calendar URL.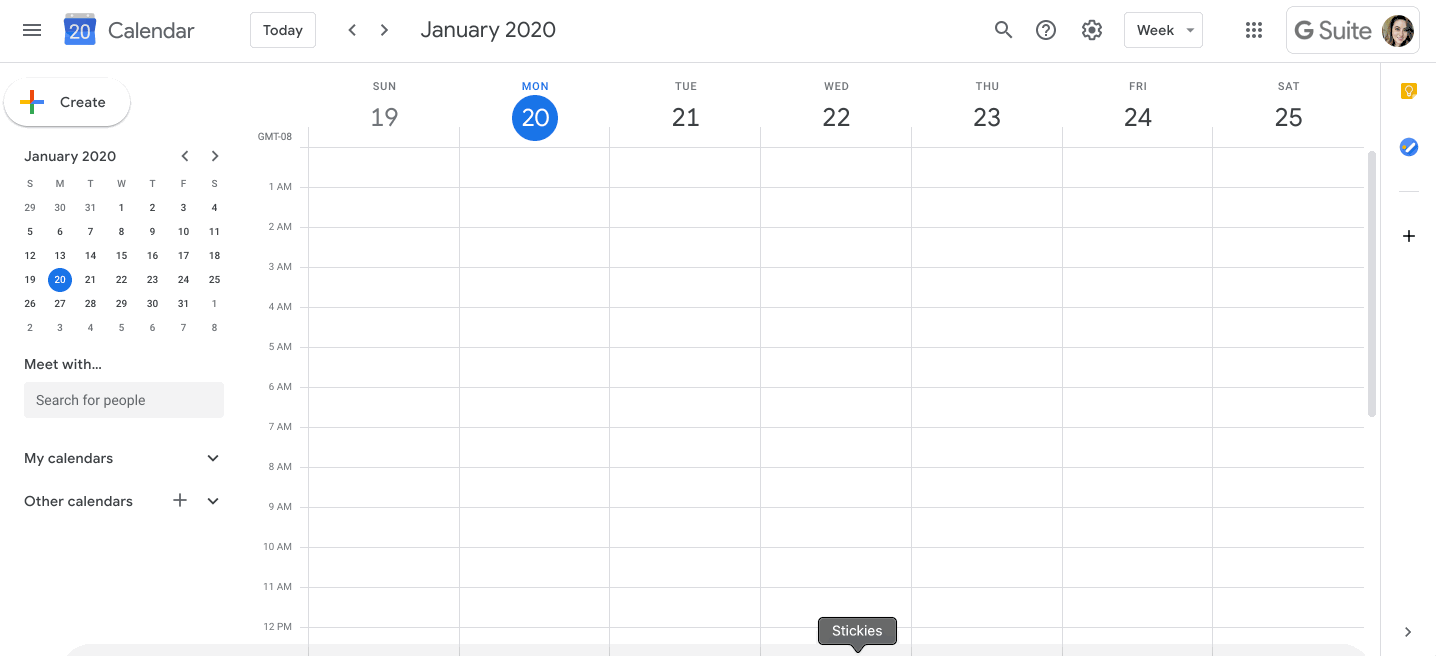 How to import your Google calendar into your Hipcamp Calendar:
Login to your Google calendar

On the left, find the "My calendars" section. You might need to click it to expand it.

Hover over the calendar you want to share, we recommend making a calendar specifically for your listing, click on the More button which looks like three stacked dots
Click on Settings and Sharing
Scroll down to Access Permissions and select Make Available to Public
Agree

to the privacy warning pop up window

Scroll down to Integrate Calendar
Double click to select full Public address iCal format

link

Copy your Public address iCal format if your calendar is public, or the Private address iCal format

if your calendar is private.

Log into Hipcamp and go to your External Calendar page
Select the Google Calendar option you previously created
Paste the Google Calendar link into the 'import' field and save
There will be an activation period before the syncing is active. Check back after a few hours to make sure your two way sync connection is active!