At Hipcamp, we want to make it as easy as possible for people to get outside. We're very proud to be the first private company to integrate public data on federal campgrounds directly into our campsite booking platform, providing outdoor enthusiasts (that's you!) the most comprehensive catalogue of camping opportunities throughout the United States.
When visiting any federal campsite page, you can view what dates are available to book at that campsite. If all of the dates are greyed out and you don't see any immediate availability, check ahead a month or more to find the next available date that you would be able to book. You can then click through to make your reservation on Recreation.gov.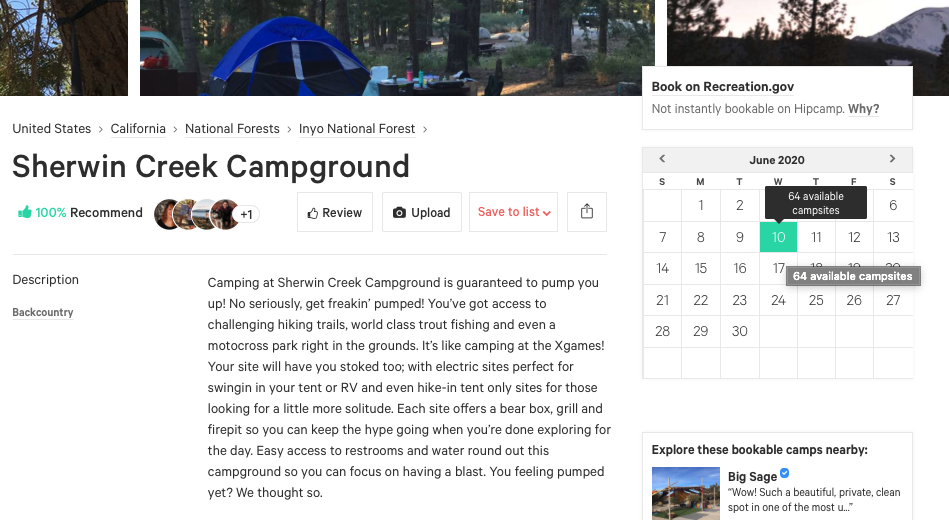 When you are searching for specific dates to plan a camping trip, you will be shown federal campsites in your results that also have availability for those dates in addition to Hipcamps in the area.
This is just the beginning and we hope that in the future that there will be more public data available to be able to show you real-time availability for state campsites as well. We also hope that there will be more advanced ways for us to integrate with these services to allow you to book these public campsites directly through Hipcamp.
*** Please note that at this time, we are not able to provide this information for State Parks. ***