Some Hosts on Hipcamp require Hipcampers to submit "requests to book" before their booking is confirmed. The Host then has 24 hours to accept or decline the request before it expires.
If you request to book a Hipcamp, but then want to cancel that request before it is accepted, you can do so by visiting the 'Your Trips' page linked here' and canceling the request:
Click on your Trip
Select 'Cancel booking request'
Select a reason from the dropdown menu
Hit 'Cancel booking'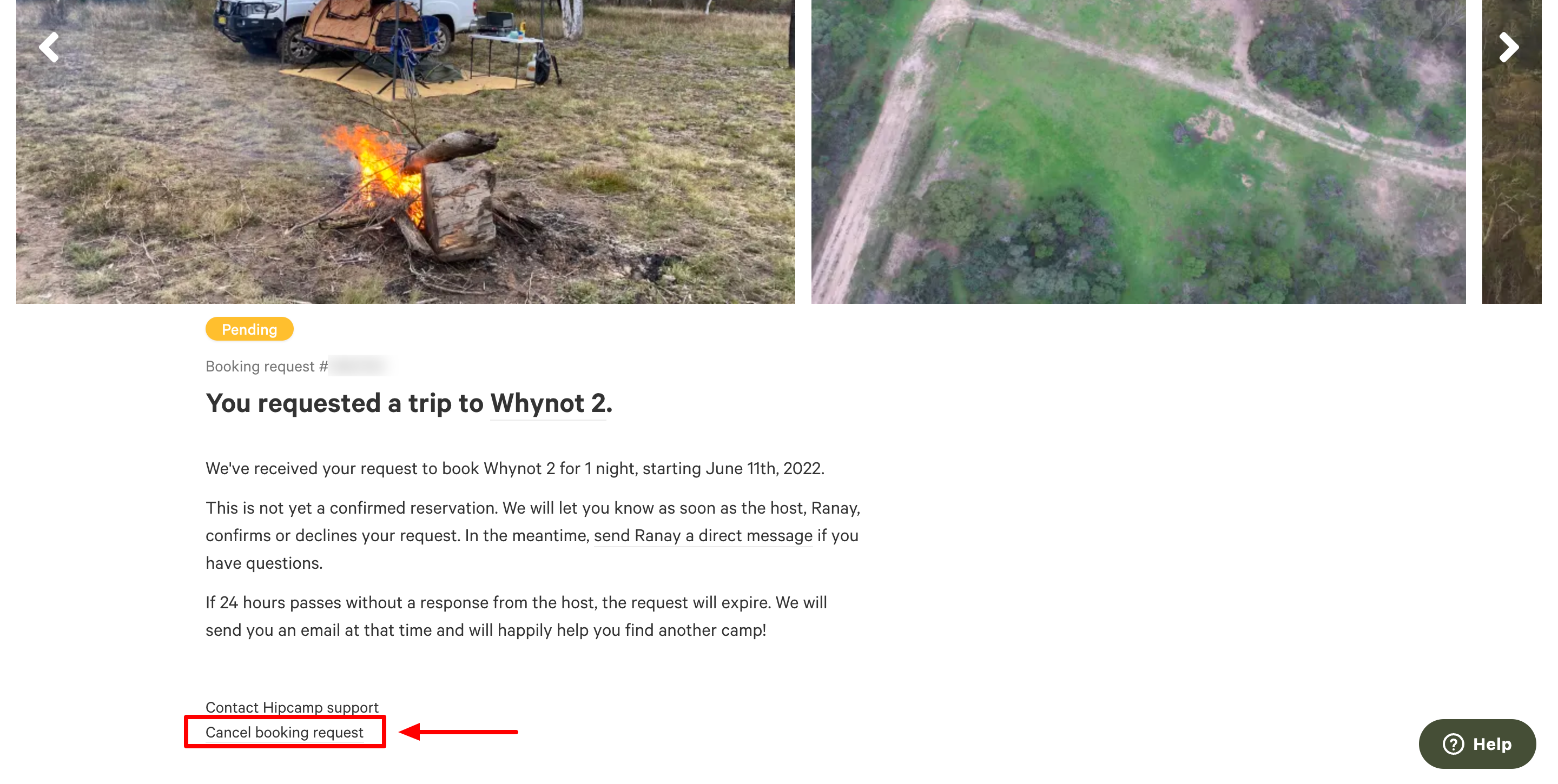 Please note: this tool isn't yet available on the app. Please head over to your Trips page on the Hipcamp website to cancel a pending request.
You will receive a full refund if you cancel a request to book that has not been accepted yet.
After the request to book is canceled, a charge will show up as "pending" on your credit card. The pending charge on your account will drop off within 7 business days, although it doesn't typically take that long.
If the Host has accepted your request already, then you won't be able to cancel the request, but you can cancel your booking from that same page.
Your refund will depend on the Host's cancellation policy if you choose to cancel after they have accepted your request, and you are not eligible for a refund of the Hipcamp fees.
It's best to be sure that you want to go on a trip before requesting to book.