In your Host Dashboard, when you click on your listing, there is a section called "Booking options."
Use the drop-down menus to change your minimum and maximum night stay length under "Minimum night stay" and "Maximum night stay." Click "Save your changes" to save any changes you have made.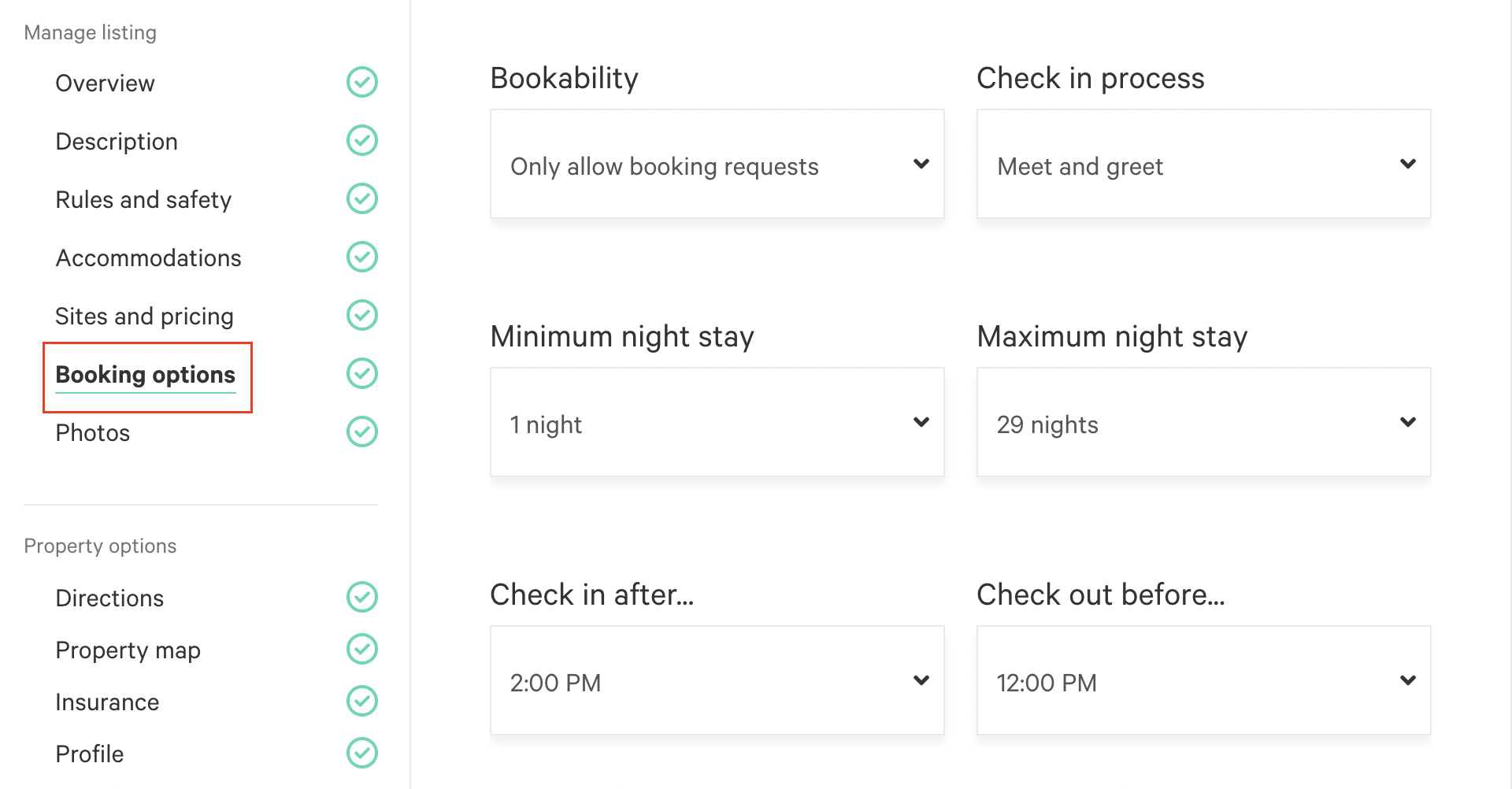 To maximize your earnings, we recommend giving Hipcampers flexibility of choice by setting a low minimum night stay and a high maximum night stay.
Remember, you can adjust your minimum night stay for specific dates in the Calendar. The Calendar settings will override these default settings. Hosts often increase their minimum night stay for holiday weekends or busy seasons.