On Hipcamp, you will find listings that are owned and managed by Hosts, bookable directly on our site; and listings that are public campgrounds, owned and managed by the federal or state government, that are not bookable through Hipcamp.
Bookable on Hipcamp
Listings owned and managed by private landowners, which we call Hosts, are bookable directly through Hipcamp. Hosts list their properties on Hipcamp and "rent" it out to Hipcampers on a nightly basis. All payment goes directly through Hipcamp, and then to the Host after a booking has passed.
Hipcampers are also able to communicate with Hosts on Hipcamp directly via the "contact host" button on each listing page under the Description.
Not bookable on Hipcamp
Public campgrounds -- those located within state and national parks -- are owned by the state or federal government are not yet bookable through Hipcamp. We hope to allow booking down the road as government data about our parks is becoming increasingly more open and accessible.
While we are not affiliated with these campgrounds, we show them on Hipcamp as a way for Hipcampers to see as many listings as possible in any given area. Hipcampers can contact the state or national park directly via the phone numbers provided on these listing pages with any booking-related questions.
How can you tell the difference on Hipcamp?
When you're on a listing page, public campgrounds that are not bookable through Hipcamp will not show an availability calendar or any booking options.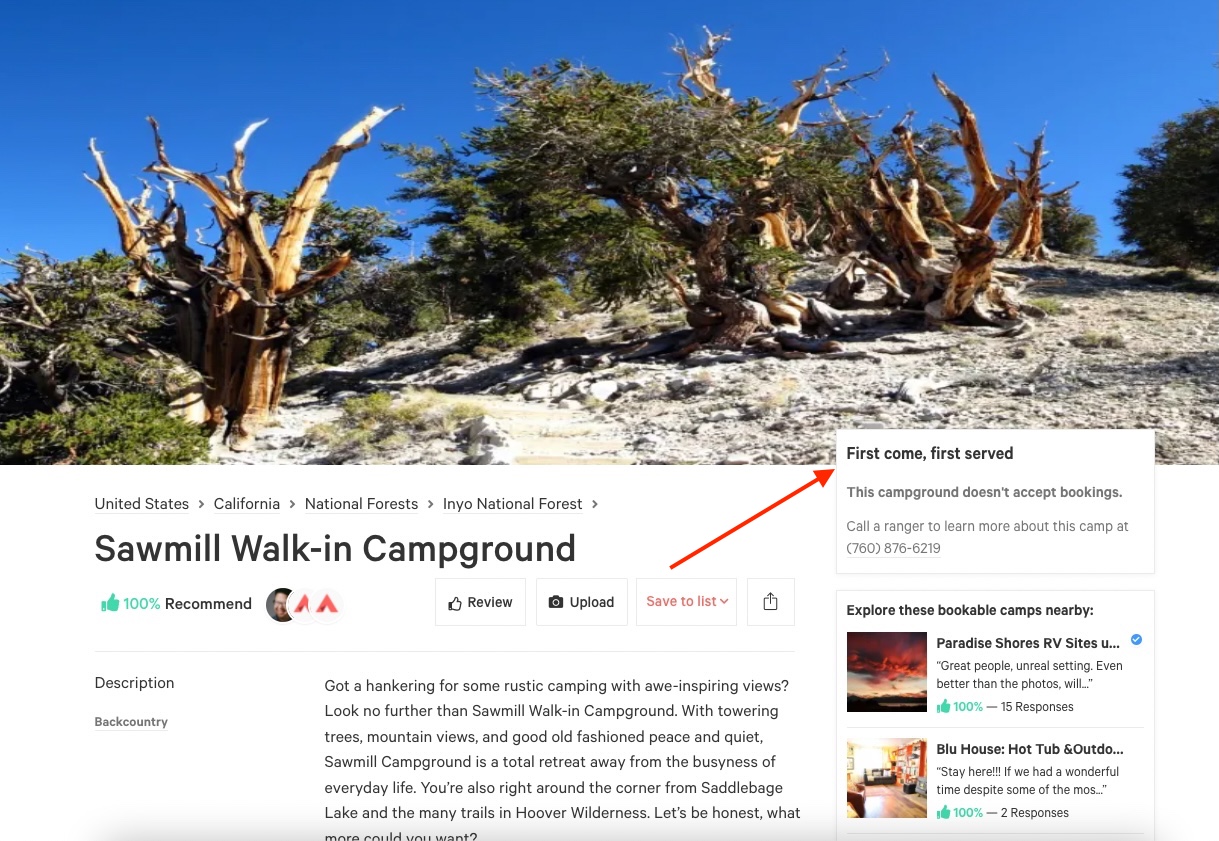 Bookable listings, owned and managed by our Hosts, will show an availability calendar and allow Hipcampers to select check-in and check-out dates, then proceed through the booking process.