Your directions and address show Hipcampers how to get to your property, and how to navigate from the entrance of your property to exactly where they will camp!
Only verified Hipcampers that have a confirmed booking with you will see this information.
To ensure your directions are correct
Head to your Directions section (under property options in the lower lefthand corner).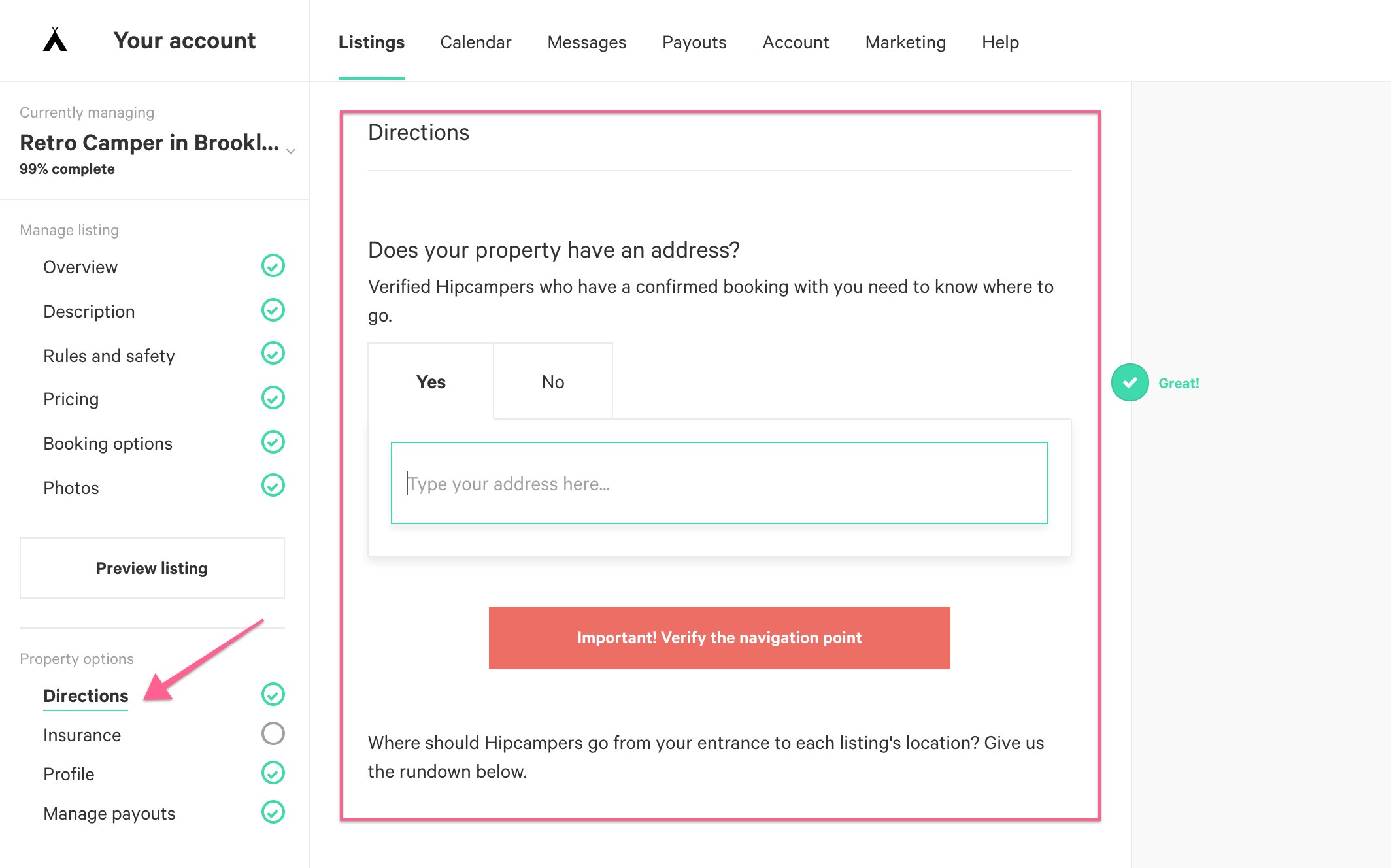 Next, click the red button to verify the GPS point is correct since this is how your booked Hipcampers will navigate to you (your gate entrance or entrance to the property). Move the driveable GPS point until it's in the right place and then hit the green "approve navigation point" button.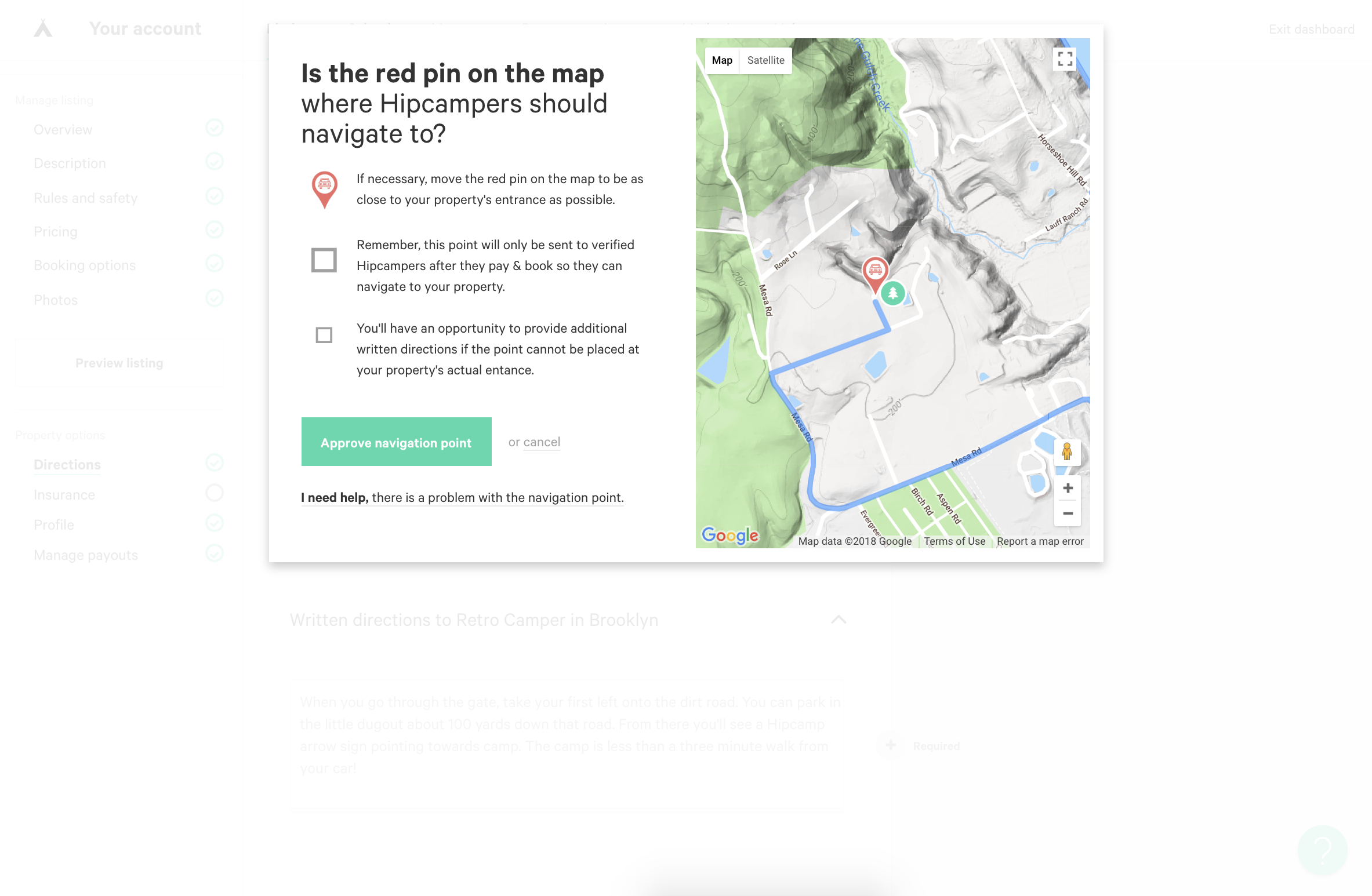 A brief video guiding you through finding your location and adjusting the driveable GPS pin: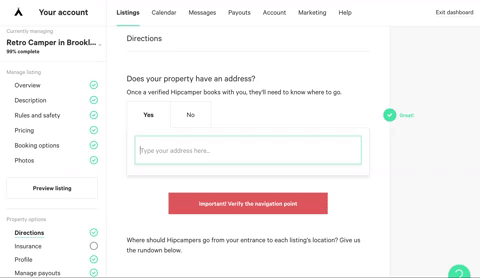 Finally, check the written directions to tell Hipcampers how they get from the entrance of your property to the exact place they will be staying, and save!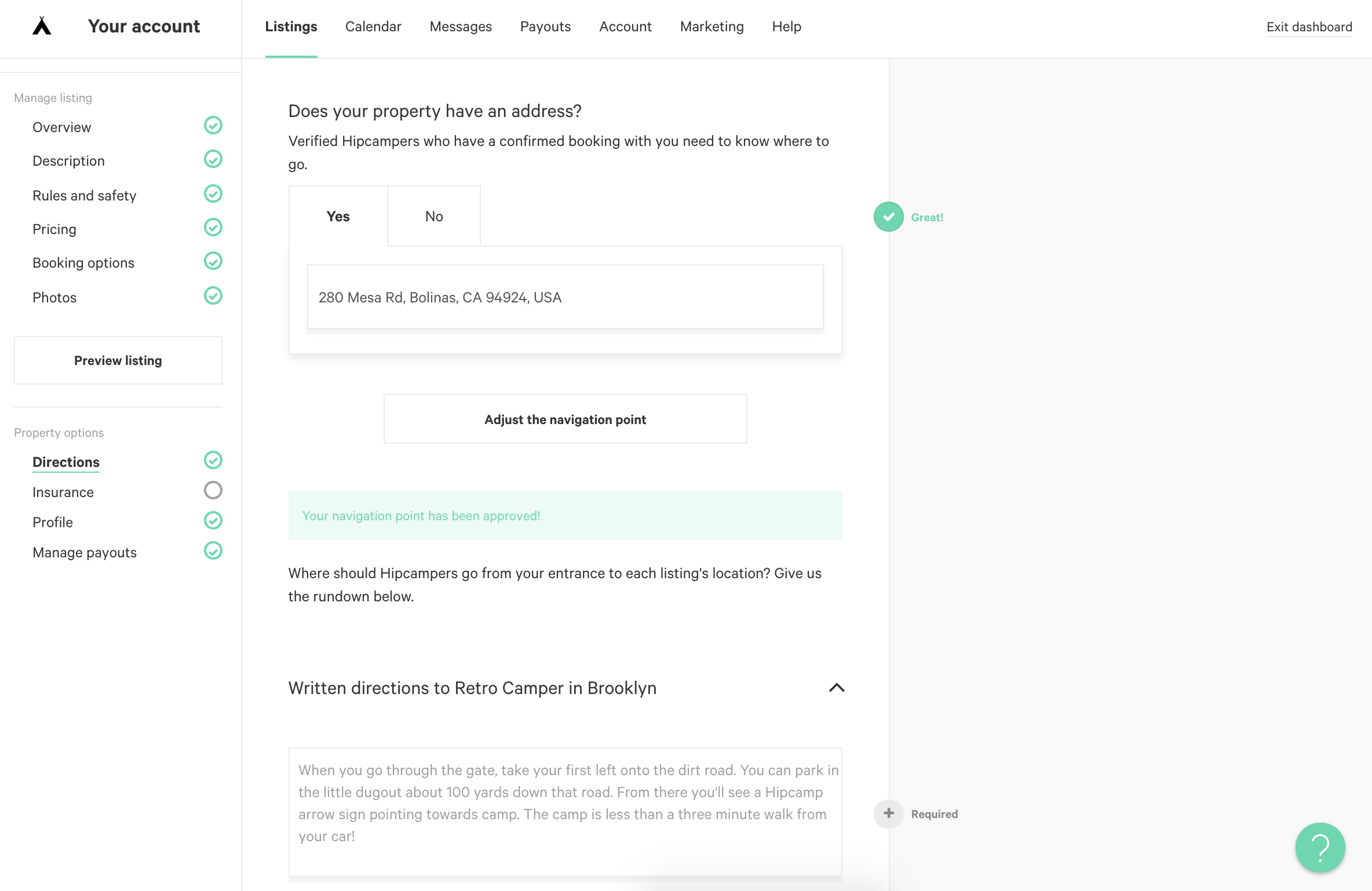 For more information on how to update your arrival instructions, check out this FAQ!
If you need help getting your campsite's GPS coordinates, this FAQ should help!
Any questions? Contact Hipcamp Support and we'd be happy to lend a hand!