Site photos that are contributed from Hipcampers and Hosts are an important part of Hipcamp. A picture can say a thousand words, and images of campsites, amenities, views, and activities can help potential Hipcampers decide to make a booking. Most of the time, photos are accurate and helpful for potential Hipcampers to view. However, if you'd like to remove a photo uploaded by a camper, you can do so by following the steps below:
From the Host Dashboard:
Visit the Property tab on the Dashboard
Click Sites located next to 'Overview'
Click Edit next to the site you'd like to edit
Navigate to the Photos tab and click Add or edit photos
Click the photo you'd like deleted and click the trash can icon
You can choose whether to remove the photo from the specific site or everywhere (the site and property albums)

Refresh the page to see the changes
Note: You won't see the option to delete the photo from the Property photo album on the Dashboard, only from the specific Site photo album on the Dashboard.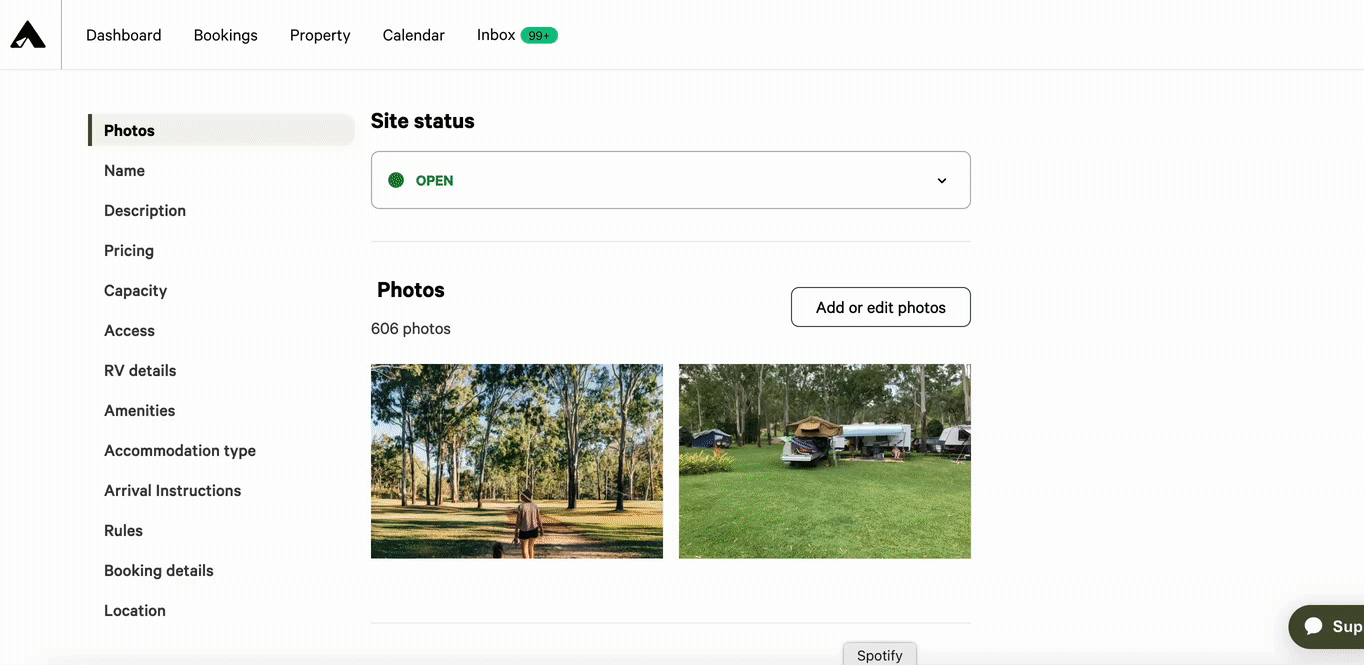 From your public Property page:
Visit your public Property page (the page that appears in search)
You can choose to view either your Property photos or the photos on a specific site page
Locate the photo that you would like removed
When viewing the photo, click the 3 dots in the top right corner and select Hide photo from the dropdown menu
Confirm that you would like to remove the photo

Refresh the page to see the changes
Note: Hiding a photo from your public property or site album will remove it everywhere.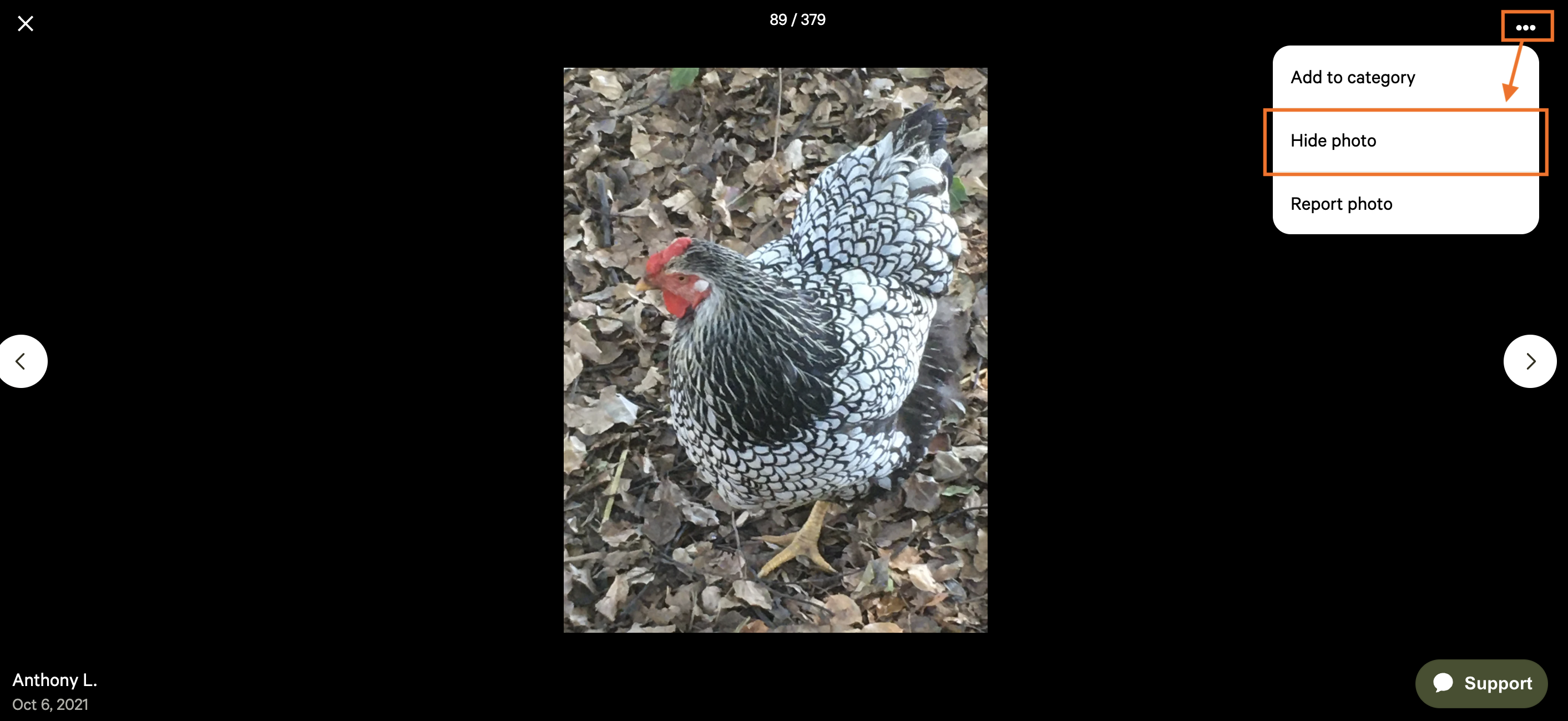 Please also note that as a Host, you are also able to reorder your own photos if you want certain ones to appear at the beginning of all of the photos.