Hipcamp and our community of Hipcampers subscribe to the idea that we should Leave no Trace, and if we do leave a trace, we should always leave things better. That said, we wouldn't recommend charging a Cleaning Fee for your Cabin & Lodging site unless you clean linens or otherwise bring in a professional cleaning service between bookings.
We know hosting Hipcampers in cabins and shelters may require a bit more care than usual, so we do allow our hosts to add a cleaning fee to these sites. Here's a rundown of how it works:
The fee is incurred per booking, not per night

The fee can only be applied to structure (Cabin & Lodging) sites

Hipcamp takes a commission on the fee
To add the fee to your structure, follow these steps:
Login to Hipcamp.com
Hover over Dashboard
Click on Property
Click on Sites located next to 'Overview'
Click on Pricing on the left side of the screen
Click Edit all pricing
Scroll down until you see Would you like to add a cleaning fee?
Select Yes and select the amount
Select Done at the bottom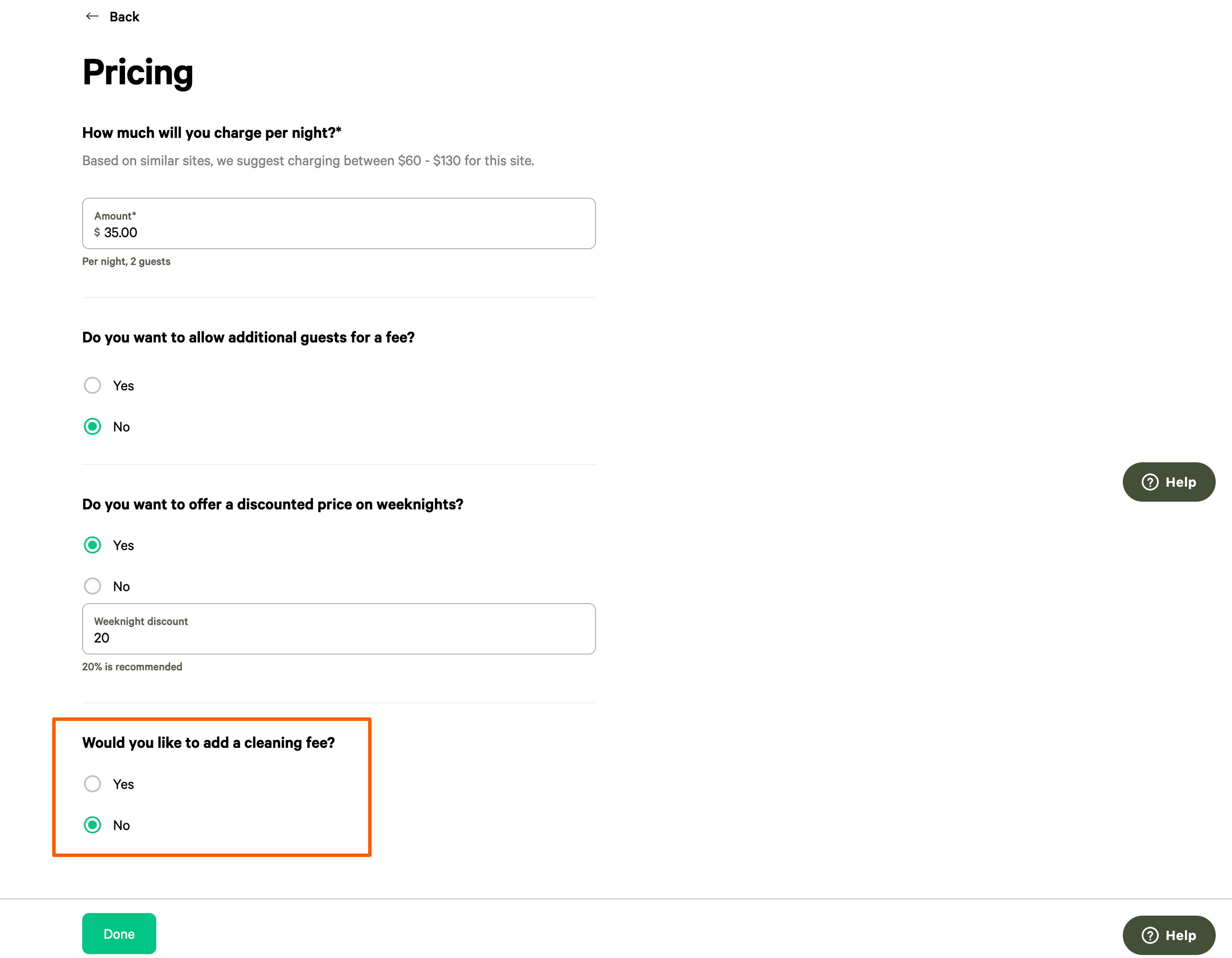 Once you save your changes, any new bookings for this site will incur the cleaning fee. Keep in mind if this is an established site with bookings made previous to your update, those already-confirmed bookings will not incur the fee as they were guaranteed prior to the fee's existence.