To set your cancellation policy, hop over to www.hipcamp.com and log into your account. Once logged in, click on 'Host Dashboard' in the top right corner of the screen.
Once in the Host Dashboard, navigate to the Property tab and select 'Edit Listing' next to the Listing you would like to update.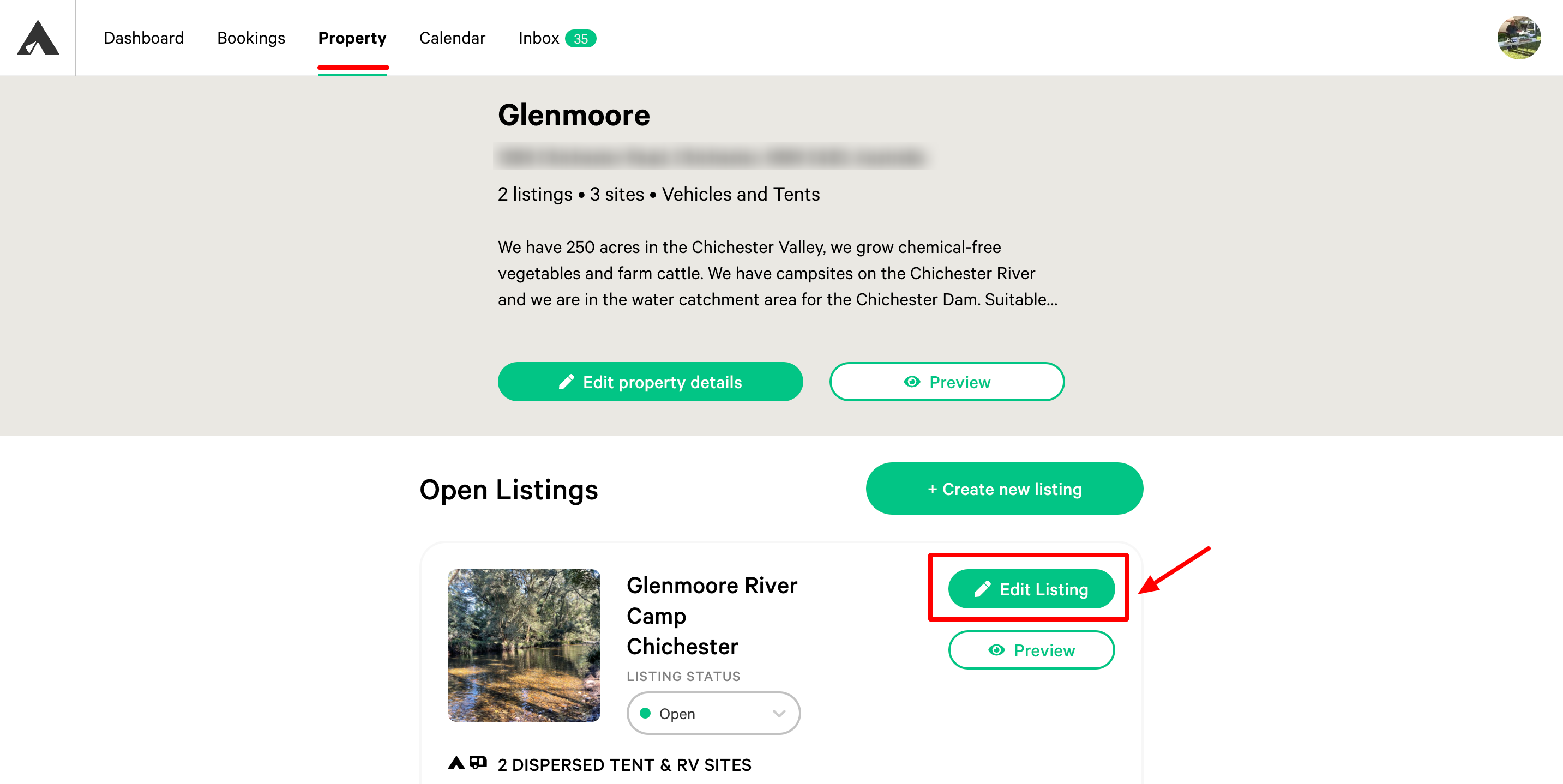 Once in your Listing settings, select 'Sites and Pricing' from the lefthand menu.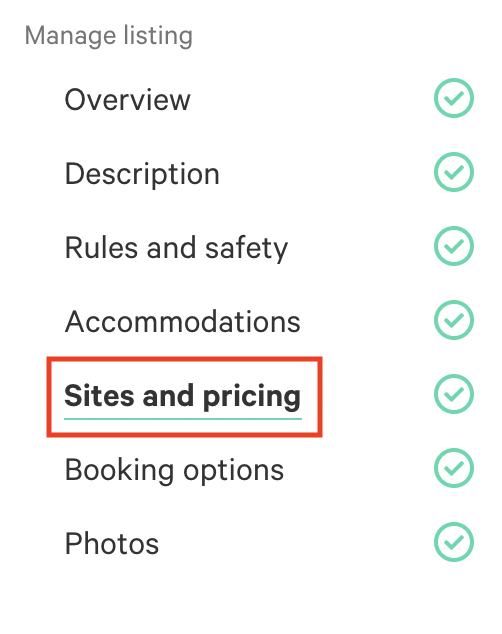 From here, scroll down and you'll be able to see the cancellation policy you have chosen. Click on the 'cancellation policy' field to choose a different policy from the dropdown menu.
You can choose from the following six different cancellation policy options: