As a Host, you are able to choose from 6 different cancellation policy options. Your cancellation policy determines the timeframe that a camper is eligible to receive a refund when they cancel their booking.
To update your cancellation policy:
Click on Property from your Host Dashboard
Click on Sites located next to 'Overview'
Click Edit next to the site you would like to edit
Click on Booking Details on the left side of the screen
Click Edit
Scroll down until you see Cancellation Policy
Click Done
You can choose from the following six different cancellation policy options: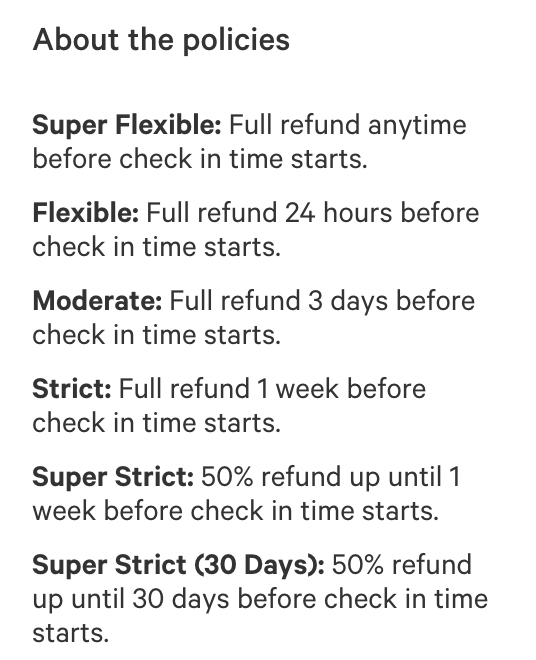 Please note: Bookings made before you update the cancellation policy will retain the policy at the time of booking.