We have introduced a new tool to allow Hosts to move bookings between any units from the Calendar! This means a booking can be moved between units under different Listings, with different settings or amenities.
IMPORTANT: Modifying a booking to a different designated unit will not charge or refund a camper. This means modifying a booking to a more expensive designated unit from your Calendar will not charge the camper the difference. The booking will remain at the price of the unit they originally booked.
However, if a camper adds additional guests once in the new unit, they will be charged the additional person rate of the new unit. If a camper adds additional nights once in the new unit, they will be charged the nightly rate of the new unit for their additional dates. The fees will be displayed to them when making the modification from their account.
This is the first release of this new tool and we plan to improve on it in the coming months.
Find our instructions below:
I want to move a booking with no cost adjustment
Head over to your Hipcamp Calendar and click on the booking you would like to move. On the booking pop-up, you will see that the unit number/name is highlighted in green. Click on the unit name and select the new unit from the dropdown menu.
Don't forget to hit 'Confirm' to save the changes!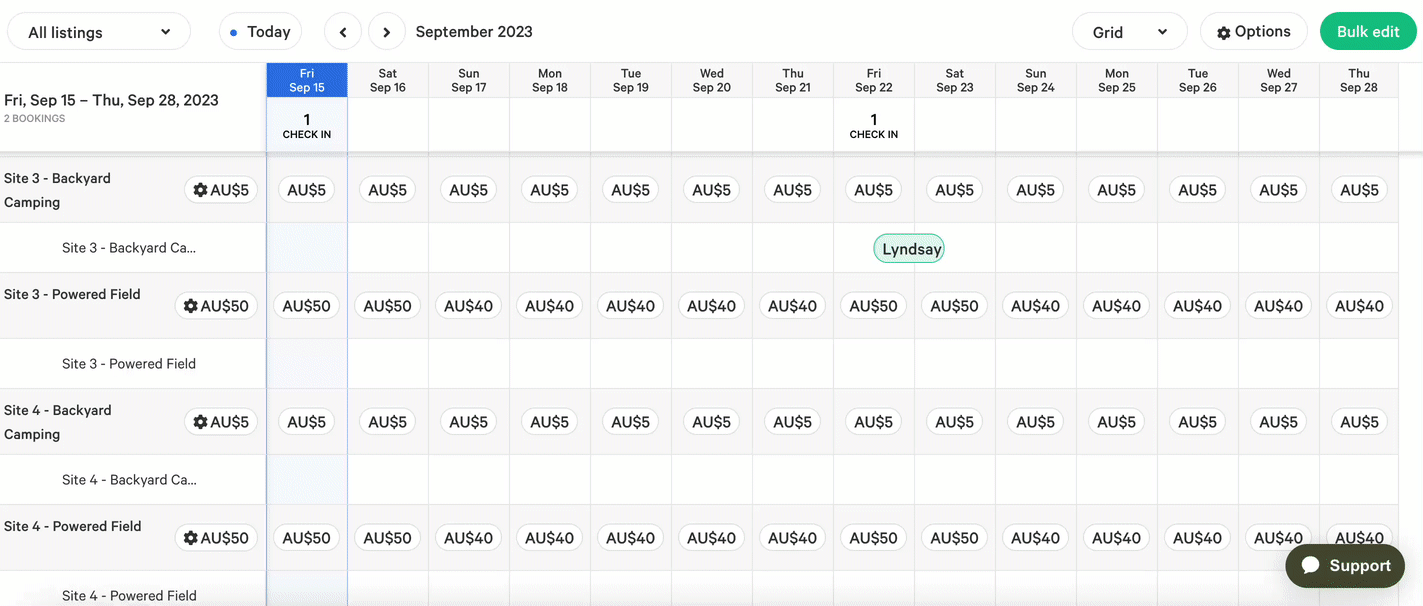 I want to move the booking and adjust the cost
If a camper would like to move units and you would like their cost adjusted, the camper will need to rebook at the correct unit.
There are two options:
Option 1
Option 2
Once the camper rebooks, you can cancel the original booking for the camper on your end. This will automatically issue a full refund to the camper (including fees). No support ticket is required.
We hope to have more unit modification tools available in the future!