If you're lucky enough to have been given a Hipcamp Gift Card, you should have received an email with your Gift Card voucher!
You can enter the Gift Card code during the checkout process to have the discount applied.
If you need to check the balance of your gift card, head here.
To use your Gift Card:
Go to the Campsite that you would like to book and start the booking process
When you get to the page to enter your payment information, you will see an "Add a discount code" link under the booking summary
Click that link and you'll see a field where you can enter your Gift Card code. Remember - the code is case-sensitive!
You'll see your discount applied and you'll be able to complete the booking.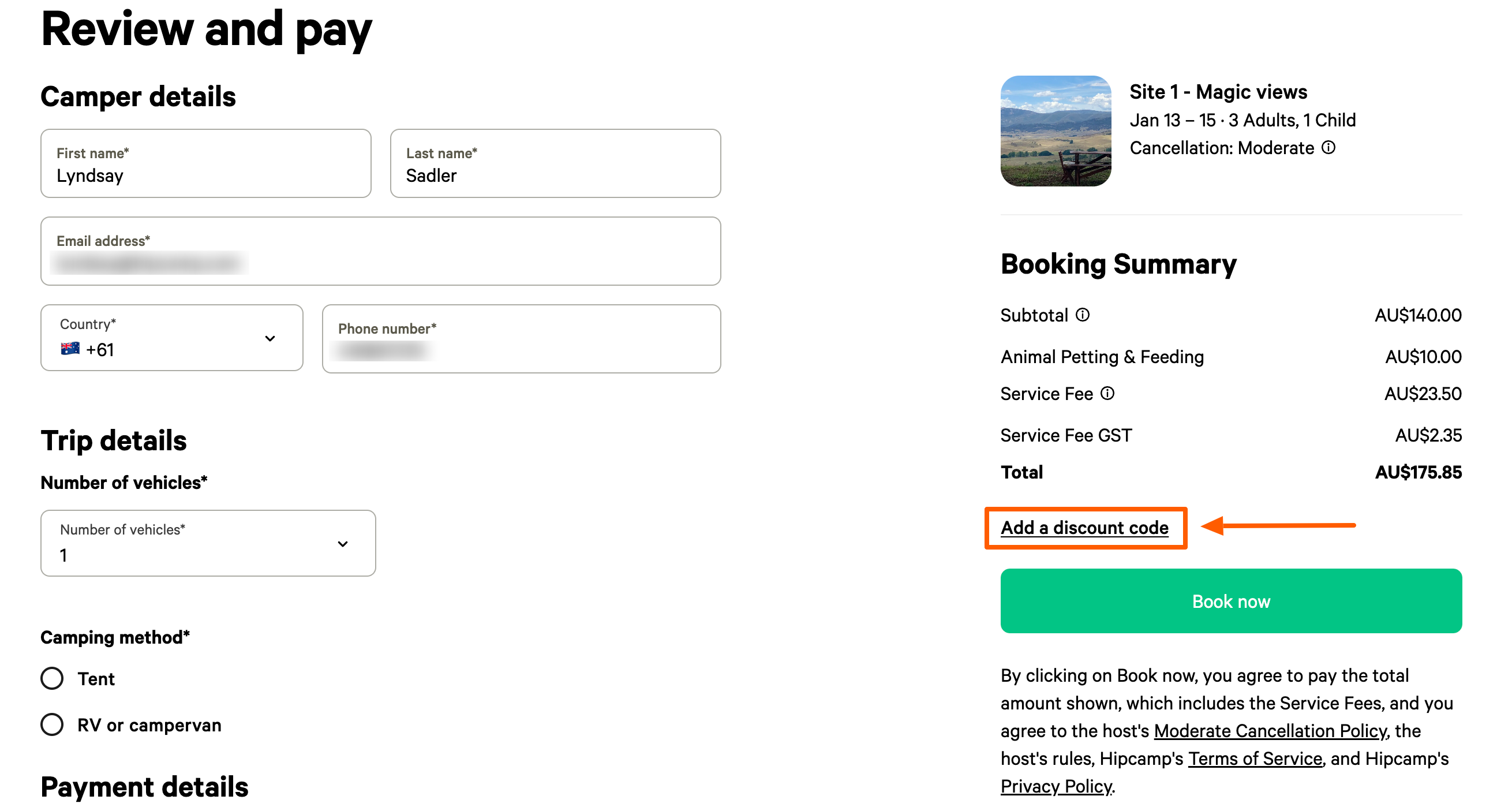 Please note:
You will still need to enter your card details during the booking process as the Hipcamp service fee is not covered by your Gift Card. You can view the service fee on the checkout page before you book a reservation
You are only able to enter one Gift Card code per booking
If you don't use the whole balance of the Gift Card on your first booking you'll be able to apply the remaining balance to future bookings. Gift Cards never expire!
If you need to cancel a booking and you are eligible for a refund in line with the Host's cancellation policy, the refund amount will be issued back onto the Gift Card.
If you have misplaced your gift card email, please contact
Hipcamp Support
so they can resend your gift voucher!