If you received a discount code from your Host, or from a Hipcamp promo, you are able to submit it after you've selected a Hipcamp and are in the checkout process.
Once you've chosen your Hipcamp, you will go through a few pages before you have to submit your payment information. When you get to the page to enter your payment information, you will see an "Add a discount code" link under the booking summary.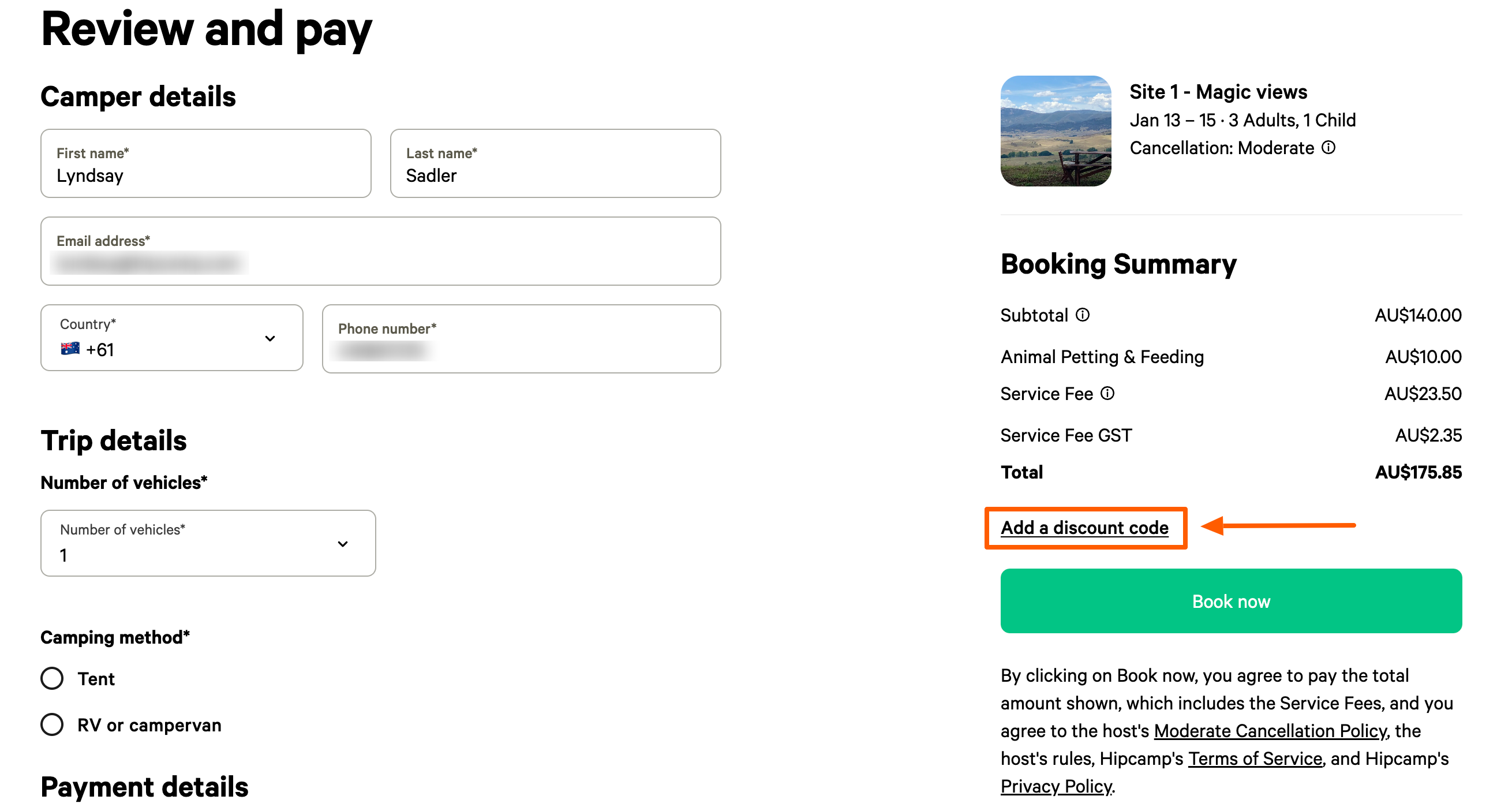 Once you click that link, you'll see a field where you can enter your discount code. Remember - the code is case-sensitive!
You'll see your discount applied and you'll be able to check out! The discount will also appear on your booking receipt.
Please note that we are unable to apply discount codes retroactively. If you forgot to submit your discount code, please contact Hipcamp Support.