Adding friends to your booked trip is a fun way to share the Hipcamp experience. By adding friends to your trip, your friends will be able to see the trip itinerary on their account and review the trip after it's completed! Below is how to add friends to your future trips:
Please note: the friends you invite should already be counted in your booking's group size. If you need to update your group size, please review this FAQ.
To add friends to your trip:
Sign in to your Hipcamp account and click on "Trips" at the top of the page
Click "Trip page" under the trip in the "Upcoming trips" section
On this page, you will see a "Who's going" section on the right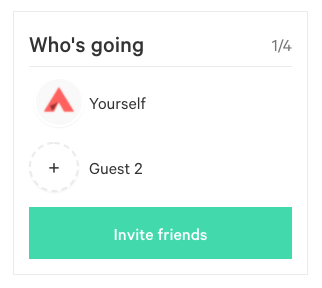 Click "Invite friends"
Enter your friend's email address and click "Invite"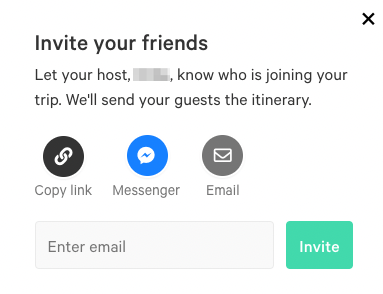 Once you click "Invite" your friend will receive an email letting them know that they've been added to a Hipcamp trip. They will also receive the itinerary!