Facebook Groups dedicated to caravanning, camping, and other outdoor stays offer a great opportunity for Hosts to promote their Hipcamp to a wider audience. Below is a guide to utilising these groups to get more Hipcamp bookings.
Many of these groups include a broad community of members, whereas others are more niche, with a smaller community and a more focused interest.
We encourage Hosts to find, join and get involved in groups relevant to their Hipcamp! They're a great way to reach a target audience, connect with travellers, follow trends, learn about the industry and more! This could be groups in your particular county or region, or groups that may be interested in a special feature you have at your property, such as it being pet-friendly, or a place with plenty of fun stuff for kids to do!
How to find these groups:
To search and join groups on Facebook, you need to have an existing Facebook account.
When logged in to your Facebook page, go to the Facebook search bar.

Type in a search term that is aligned with your offering.

Filter the results by Groups.

Look for groups with an active community, where there are daily posts and discussions.

Join groups that are well aligned with your offering, and start interacting with your new-found community!
A few tips:
When you share your Hipcamp in these groups, it's vital you include your Hipcamp URL so people can click on this link, view and book your Hipcamp.

Some groups will have rules around selling and advertising, so ensure you check the group rules before posting.

Optimise your Facebook page with links back to your Hipcamp Property so people have yet another way to find you.

Need some guidance on what to say in your post? Here's some inspiration to get you started!

"Hey friends! Happy to announce that I just listed my property on Hipcamp, a company that partners with landowners to create new places to camp. I'm excited for my first campers to come! Send any adventurers my way…[Link to your listing]."

Looking for a place to camp this Boxing Day? We still have campsites available at [your property]! [link to your property].
What's the difference between a public and a private group?
A private group is a closed group you need to request permission to join. Often, you can only see the content shared in the group if you are a member.
A public group is a group where anyone can see who's in the group and what they post.
Examples of how Hosts are already using Facebook groups:
Often, travellers will use groups when seeking suggestions for places to stay. This Host spotted one such request in the Camping with Dogs Queensland group and shared his Hipcamp.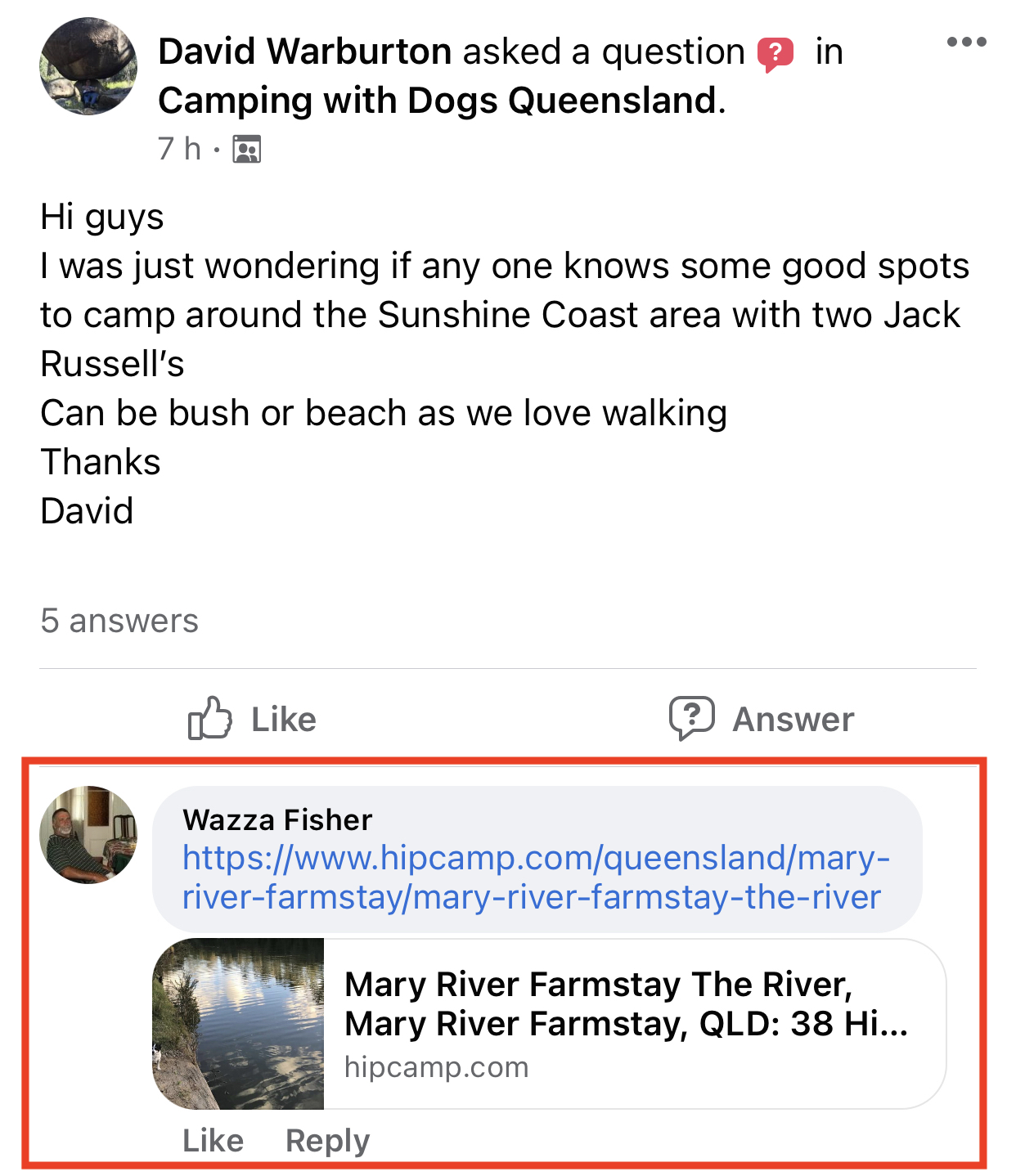 This Host shared her listing in the popular Camping in Queensland group, a public group with over 121k members.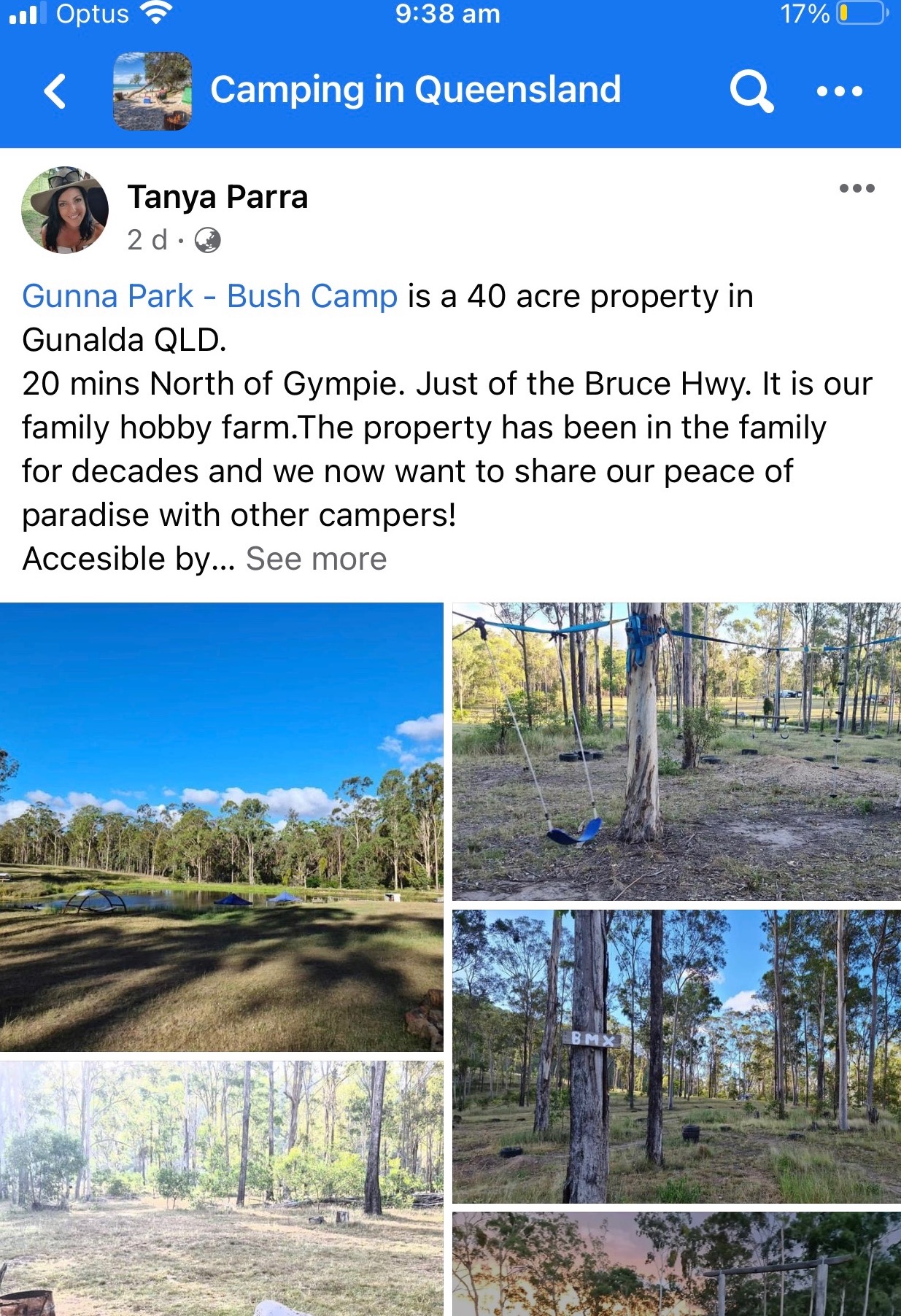 Read other tips for marketing your Hipcamp!