It's great to hear you are ready to book a trip using your Hipcash!
When you make a booking, your Hipcash balance will automatically apply to the subtotal of your booking.
Proceed through the booking process as usual. When you arrive at the Payment Details stage, you will be able to see 'Credit Applied' appear in the payment details section.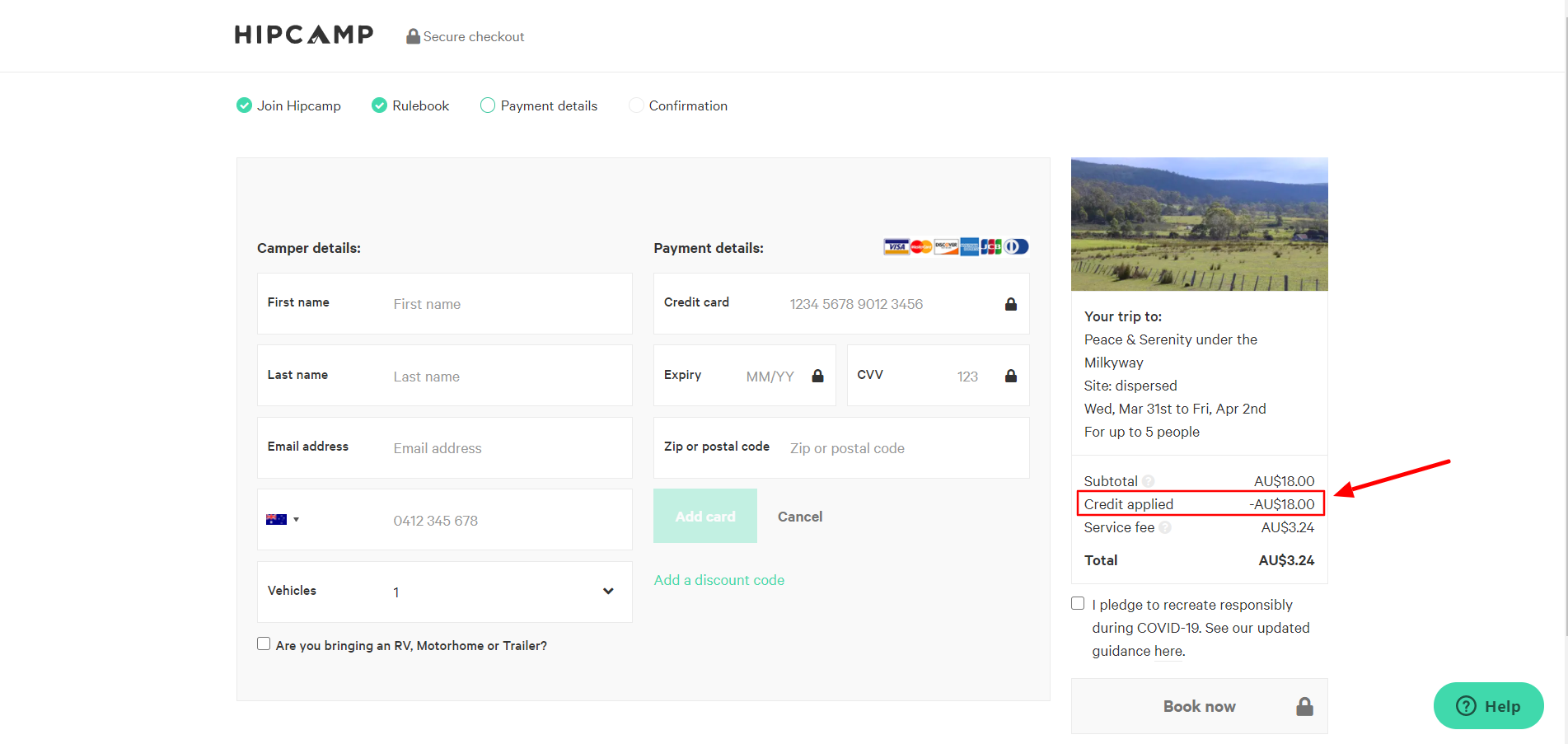 Useful FAQS:
How do I book a trip on Hipcamp?