Do you oversee more than one property at two or more different locations? You can add an additional property to your account in your Host Dashboard. Scroll down until you see this button: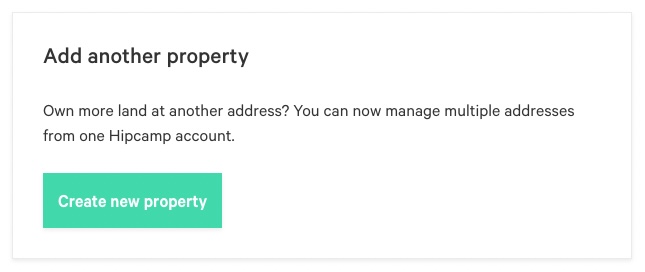 This will take you through the process to set up your first site on your new property.
You can always go back and add another site from your Property tab in the Host Dashboard if you have multiple sites on this new property (for instance, if you have a glamping tent as well as an RV site). You can toggle from one property to the other in the top right-hand corner to add your new site on the correct property.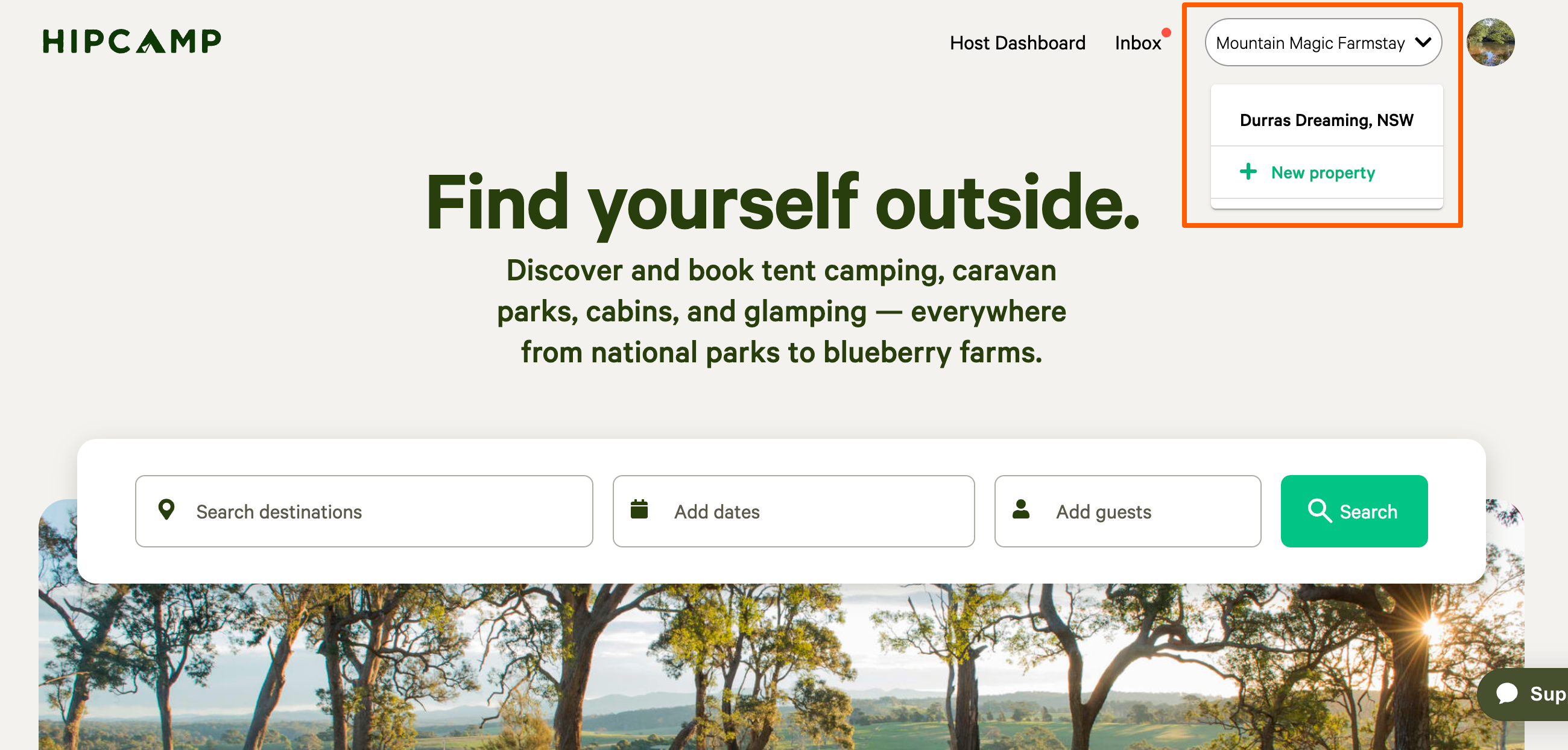 Your property will have its own URL, and any site on that property will be displayed on the property page and in Hipcamp search results.
If you need help creating a new property or if you have any questions about this process, please file a support ticket and we'd be glad to assist!