If you want to share your listing with anyone in an email, text message, or anywhere else where they would be able to click through and visit your page, you will want to send them your listing's public URL.
Here's how to find it:
Go to Hipcamp and click on your 'Property' tab to be taken into your Property page.

Click "Preview"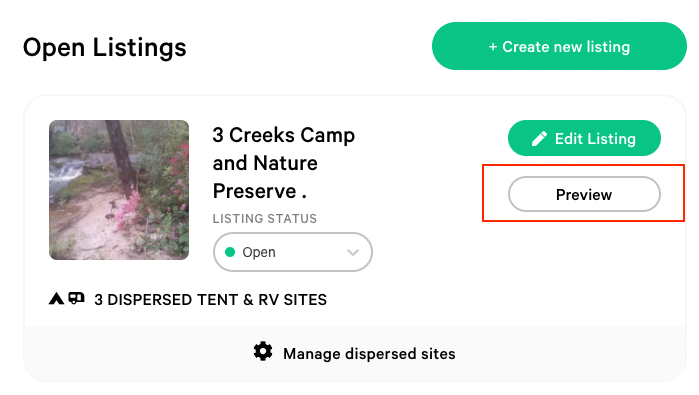 Copy the URL in your browser of that page and share!