Every Hipcamp has a base price per night that includes a set standard number of people for the booking. For example, you could decide to Host 4 people at £30 per night.
If you're able to accommodate larger groups, you are able to charge extra for additional people beyond the set standard group size. Here's how:
Login to Hipcamp.com
Hover your mouse over Dashboard
Click on Property
Click on Edit next to the Listing
Click on Units and pricing on the left menu
Scroll down to Advanced pricing

Enter the price you would like to charge per additional person

Enter the number of additional people you are able to host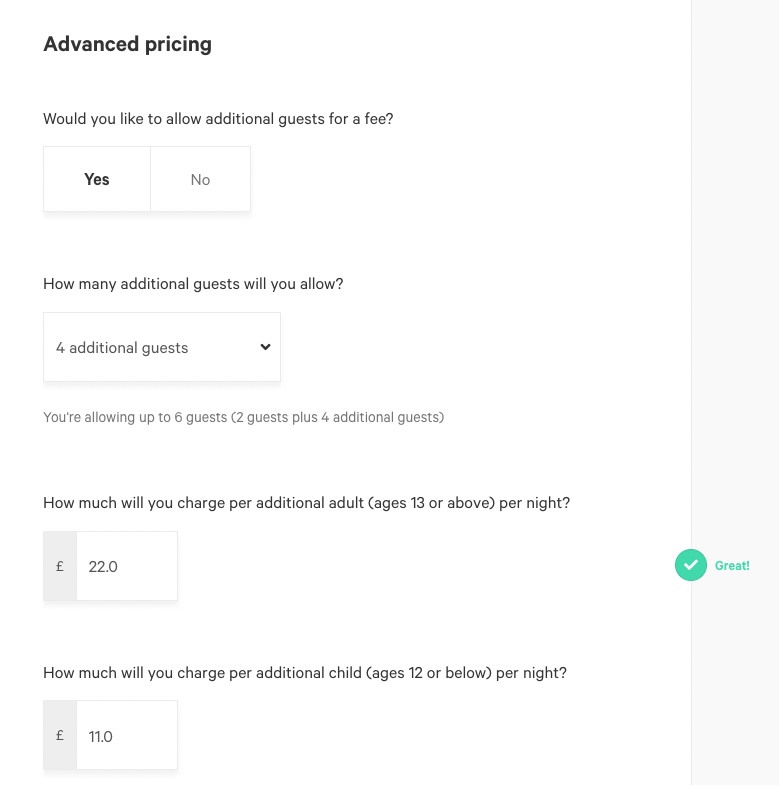 Based on the example above, the pricing and number of guests break down as follows:
A Hipcamper can book from 1 to 4 guests for £30.00 per night

They can also add up to 4 additional adults at £22.00 per additional person per night or 4 additional children at £11 per person per night.

At any time, you could host a MAXIMUM of 8 Hipcampers.