If you need to cancel your trip completely, we understand. Make sure to confirm your Host's Cancellation Policy by visiting the listing page.
Here is more information about cancellation policies.
If you're eligible for a refund, they can take between 7 and 10 business days to post to your account but are usually processed much more quickly than that.
Please note that Hipcamp's service fees are non-refundable. If you have any questions about the cancellation policy in place or need help cancelling a booking, please get in touch with Hipcamp Support.
Instead of cancelling, consider adjusting the dates of your trip on the website or on the app.
How to cancel your trip on the website
Log into your Hipcamp account
Navigate to your Trips page
Select the trip you'd like to edit
Under Trip Details, select Cancel Booking
Select your reason for cancelling from the drop-down menu
Click the red Cancel Booking button to confirm your cancellation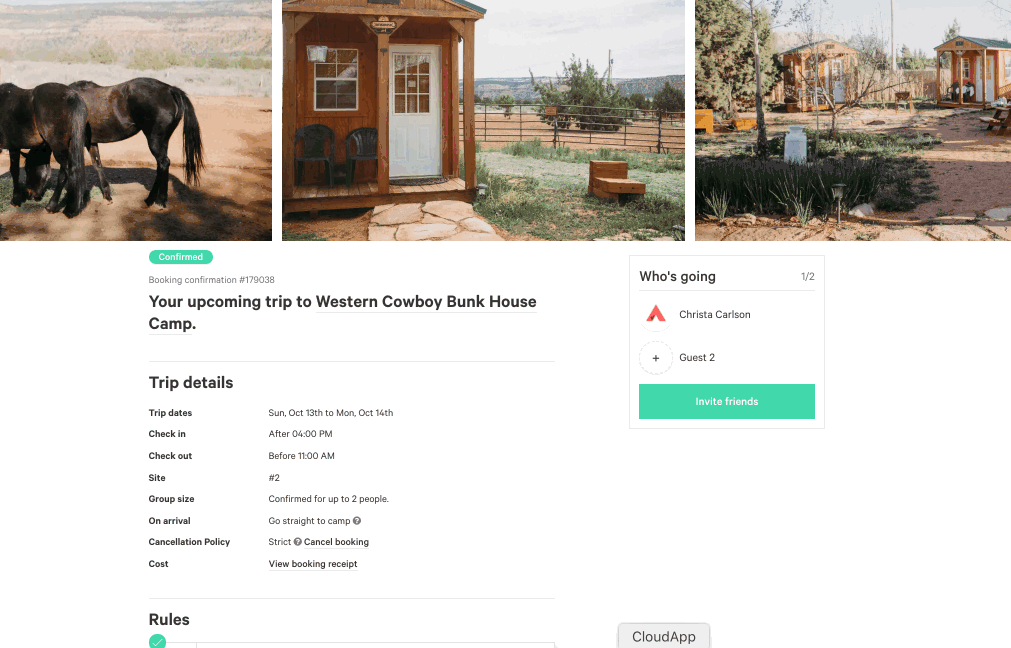 How to cancel your trip in the app
Launch the Hipcamp app
Navigate to the Trips tab
Select the trip you'd like to cancel
Scroll down and select Cancel Booking. A refund will automatically be issued if applicable. Please be aware of the Host's set cancellation policy to understand if you are eligible for a refund.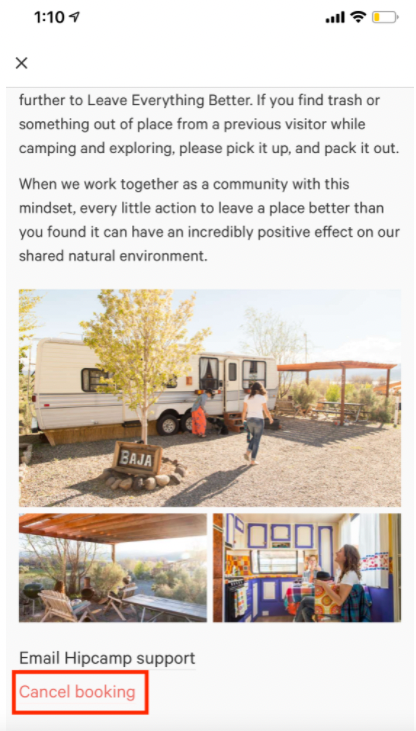 Select a reason and tap on Cancel Booking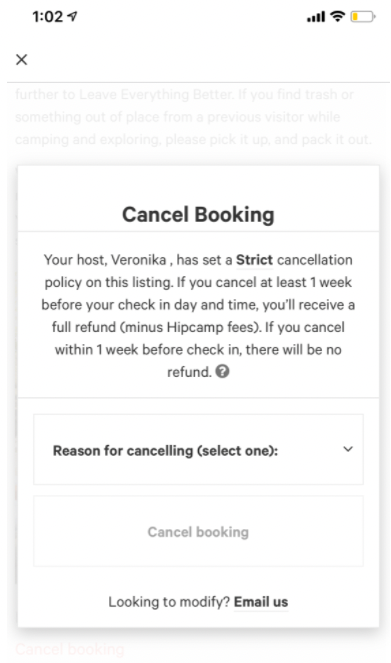 If you need to update your group size, you can do so on your booking confirmation page.