To set your cancellation policy hop over to www.hipcamp.com and log into your account. Once logged in, click on 'Host Dashboard' in the top right corner of the screen.
You'll now be able to view any of your listings. In the left side bar, select 'Units and Pricing'.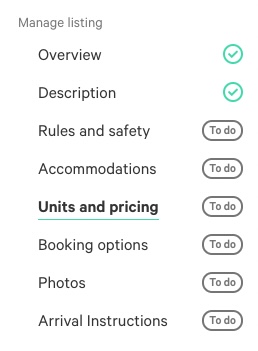 From here, scroll down and you'll be able to choose from six different cancellation policy options.