When you are looking at different campsites on Hipcamp, you can see if they have a toilet available by looking in the Essentials section: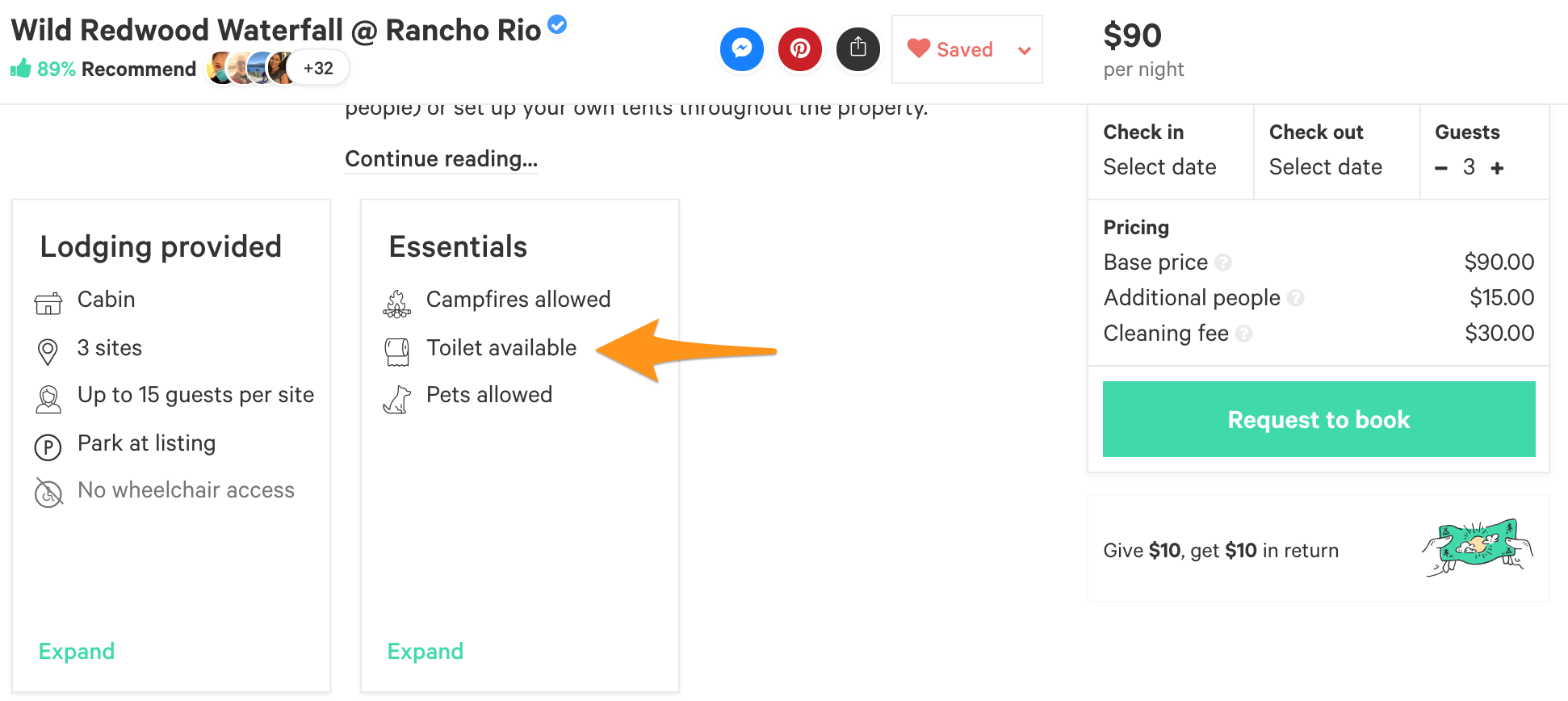 If it is specified that there is no toilet provided, this means the Host requires you to dispose of waste properly. We do not require Hosts to provide a toilet in order to list through Hipcamp if they offer dry camping for self contained motorhomes and caravans. In all other circumstances hosts must provide a toilet. We believe this opens up access to more backcountry sites and can be managed by providing education to both Hosts and Hipcampers on properly disposing of waste.
If a Host does not provide a toilet, we ask them to provide their preference for waste disposal from their land and any specific rules for the area you plan to visit.
Leave No Trace provides best practices for disposing of human waste, urine, tampons and toilet paper here.