Ready to join Hipcamp? Let's get started!
Getting started: Listing your land
To get started, visit the Hipcamp home page and click "Start Hosting".
You can also get started from hipcamp.com/host.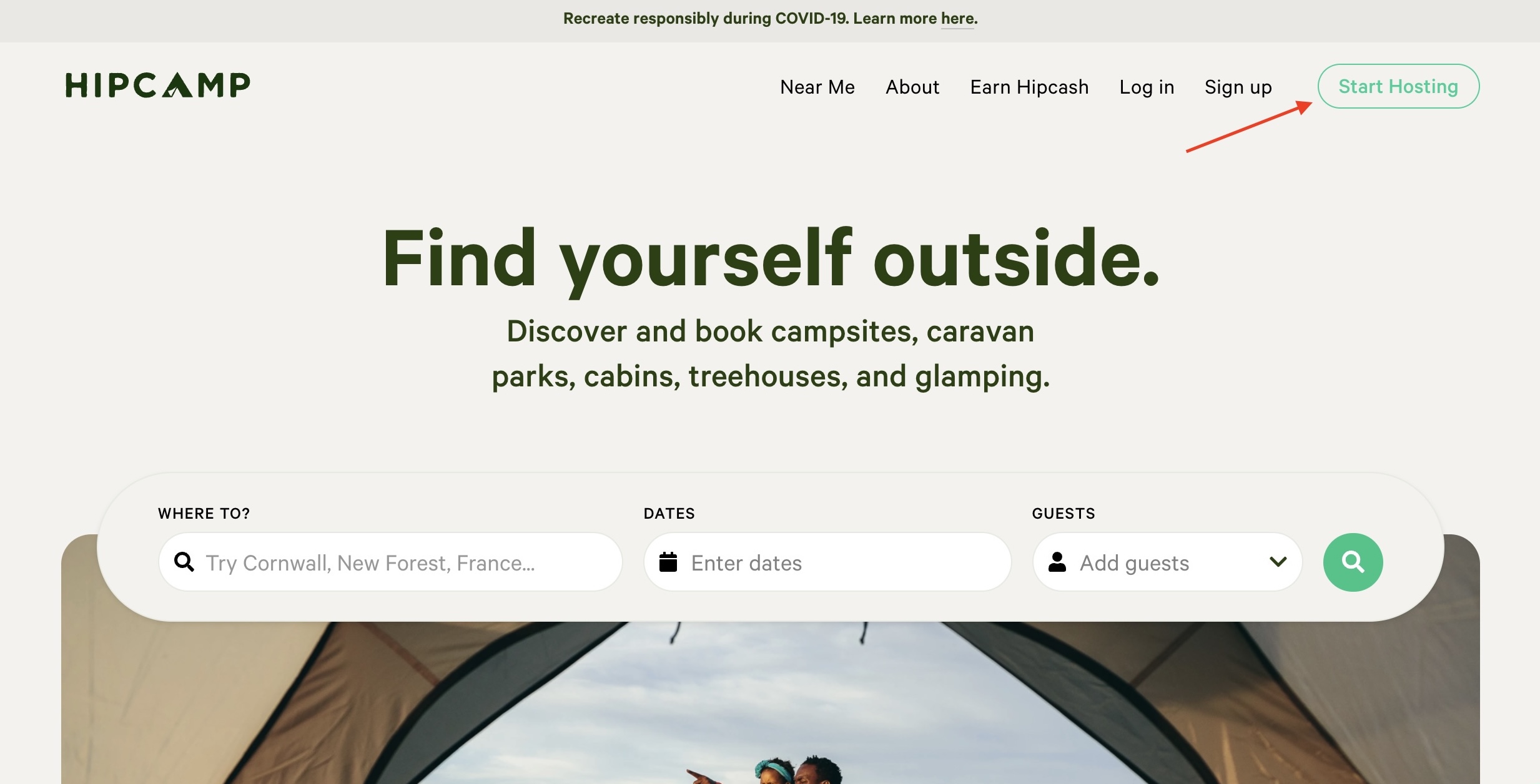 Read through our info at hipcamp.com/host and create an account with your email address.
Hipcamp will then walk you through the signup process by asking you a few questions.
When everything looks good to you, click "Finish" and then "Publish". Now you're ready to host Hipcampers and become a part of the Hipcamp community! Contact our Support Team with any questions along the way!