You can respond publicly or privately to Hipcampers' reviews. If a Hipcamper leaves a review after their stay, you will receive an email with their review and the options to respond.
Toward the bottom of the email, you can click the appropriate link to respond publicly or privately. It looks like this: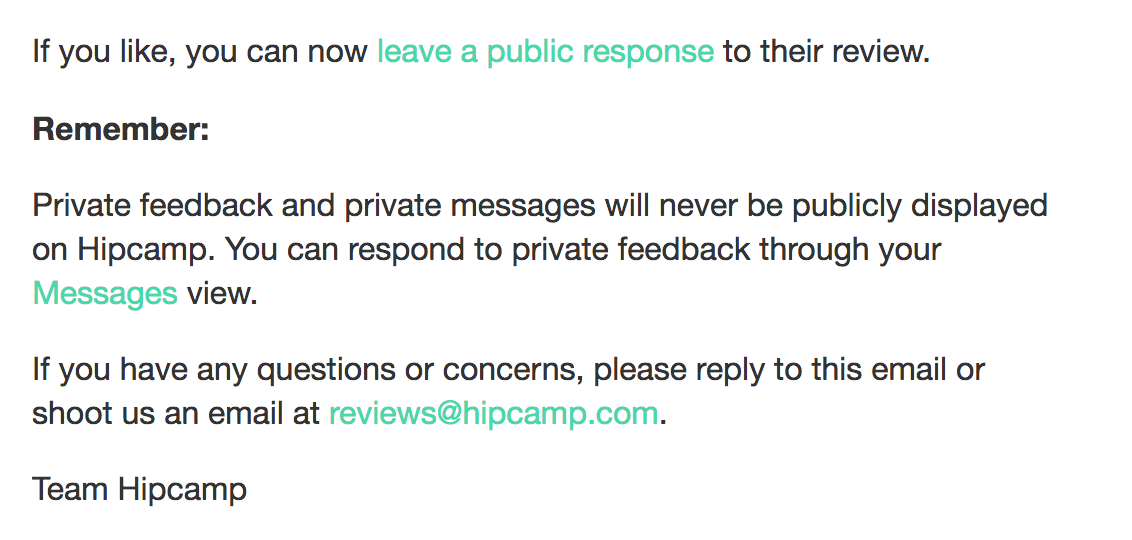 If you click "leave a public response," it will bring you to the review directly on your listing where you can respond to the Hipcamper's review. A text box, like the one shown below, should appear to allow you to respond publicly or via message to the Hipcamper.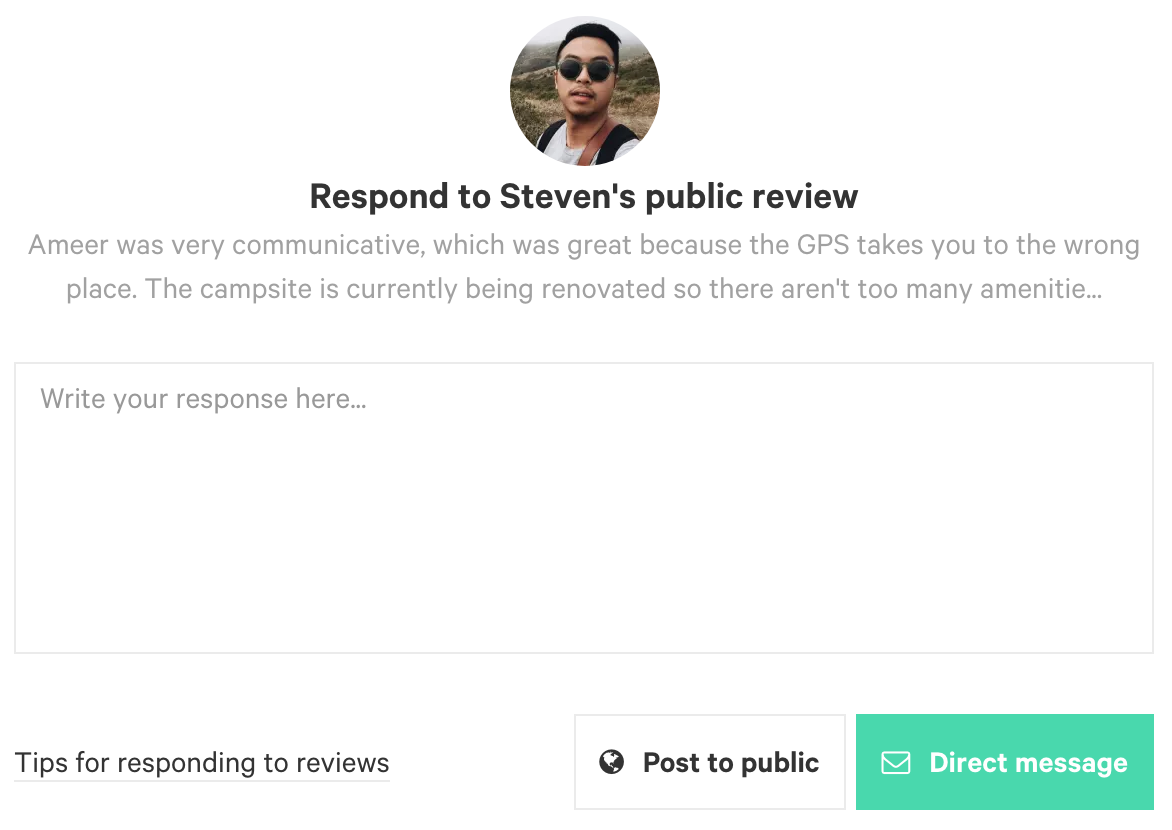 Check out our tips for responding to reviews here, and let us know if you have any questions or concerns about a particular review by getting in touch with Hipcamp Support.