Once your booking has been confirmed, you will receive notification of the confirmation via SMS and email. You can view an example of the confirmation email below.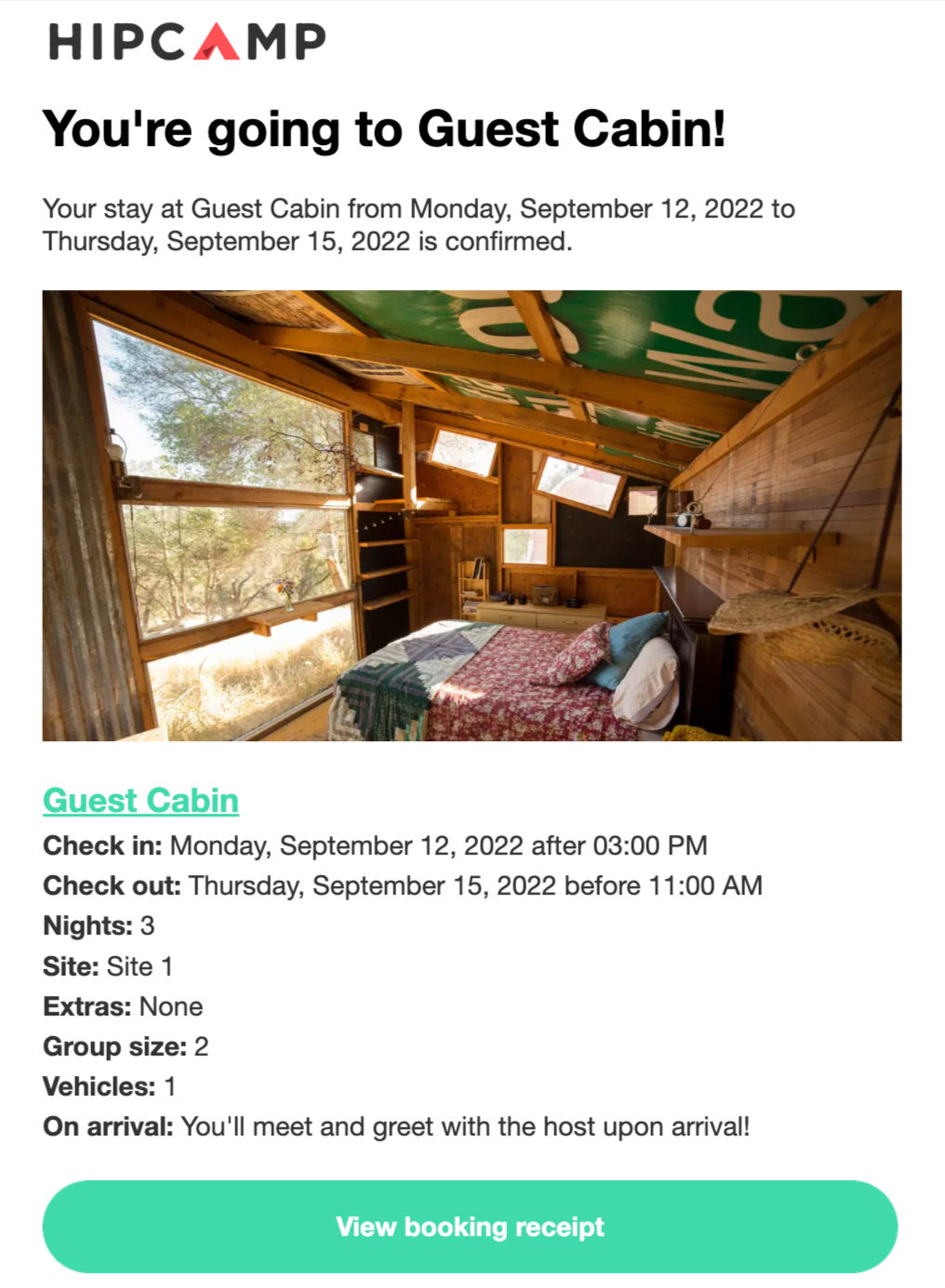 You can also view your booking confirmation at anytime by navigating to your Trips page when you are logged in to your Hipcamp account.
On desktop:
To navigate to your Trips page on desktop, click 'Trips' on the top righthand side of the screen.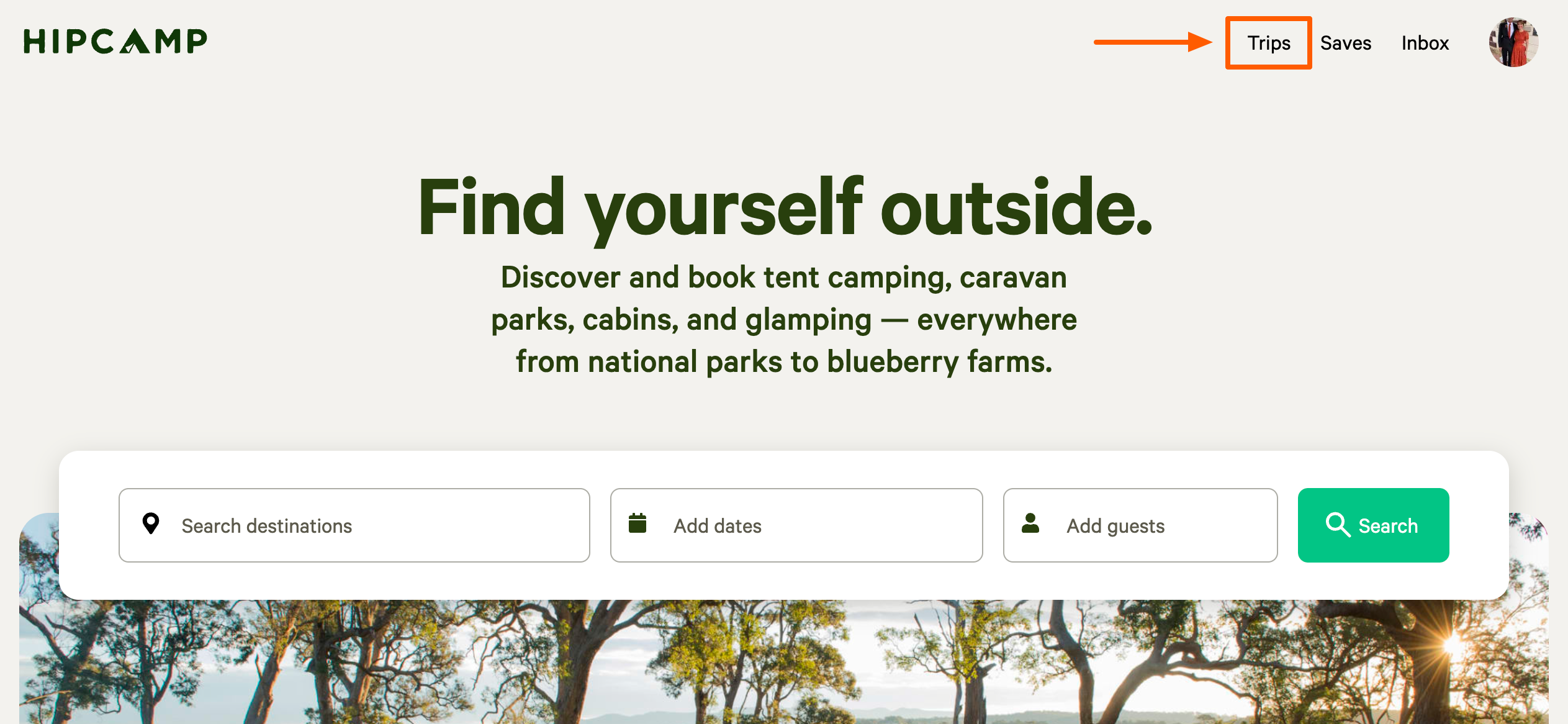 On mobile web:
To navigate to your Trips page on mobile web, click the menu icon and then select 'Trips' from the menu.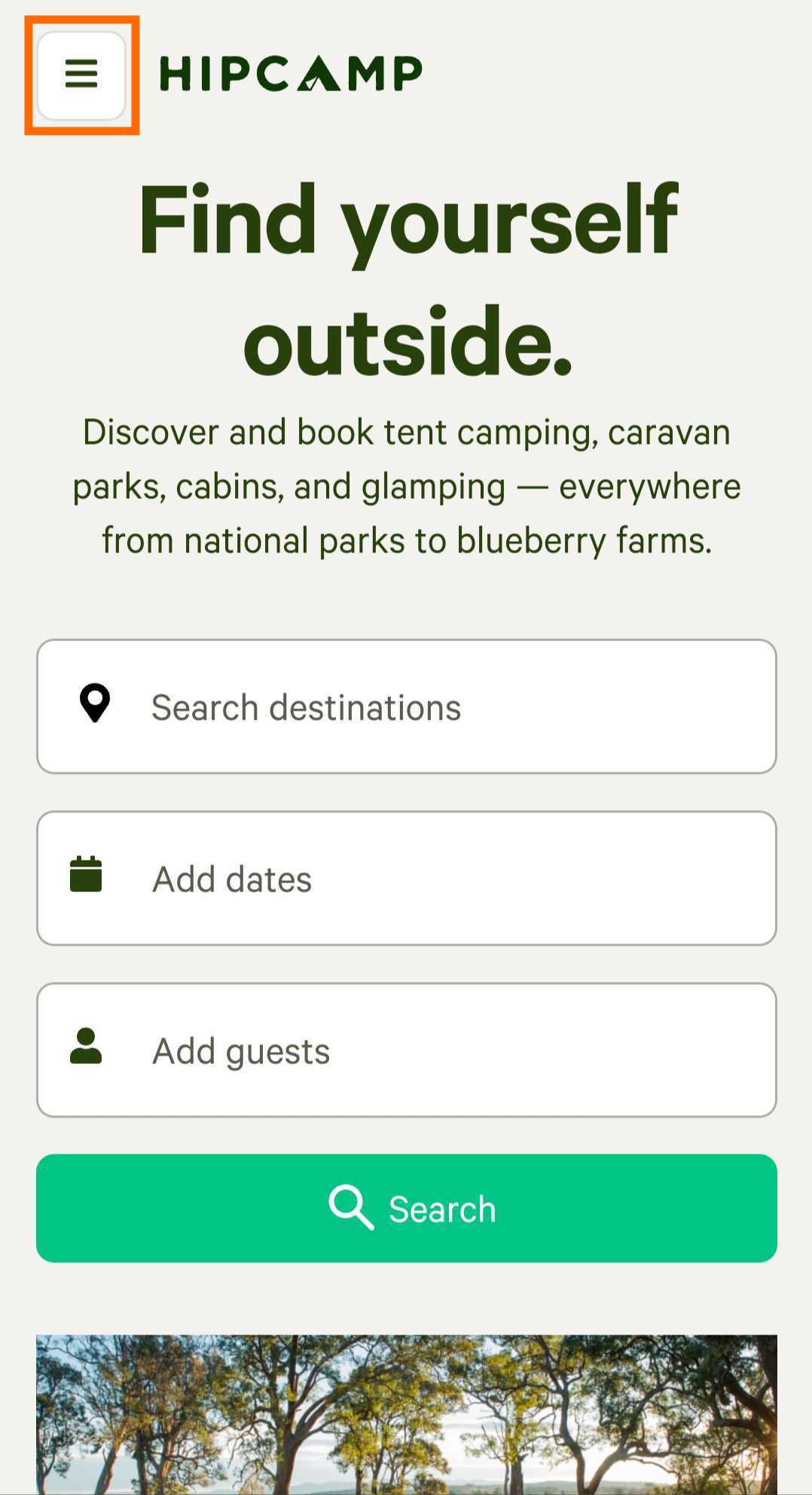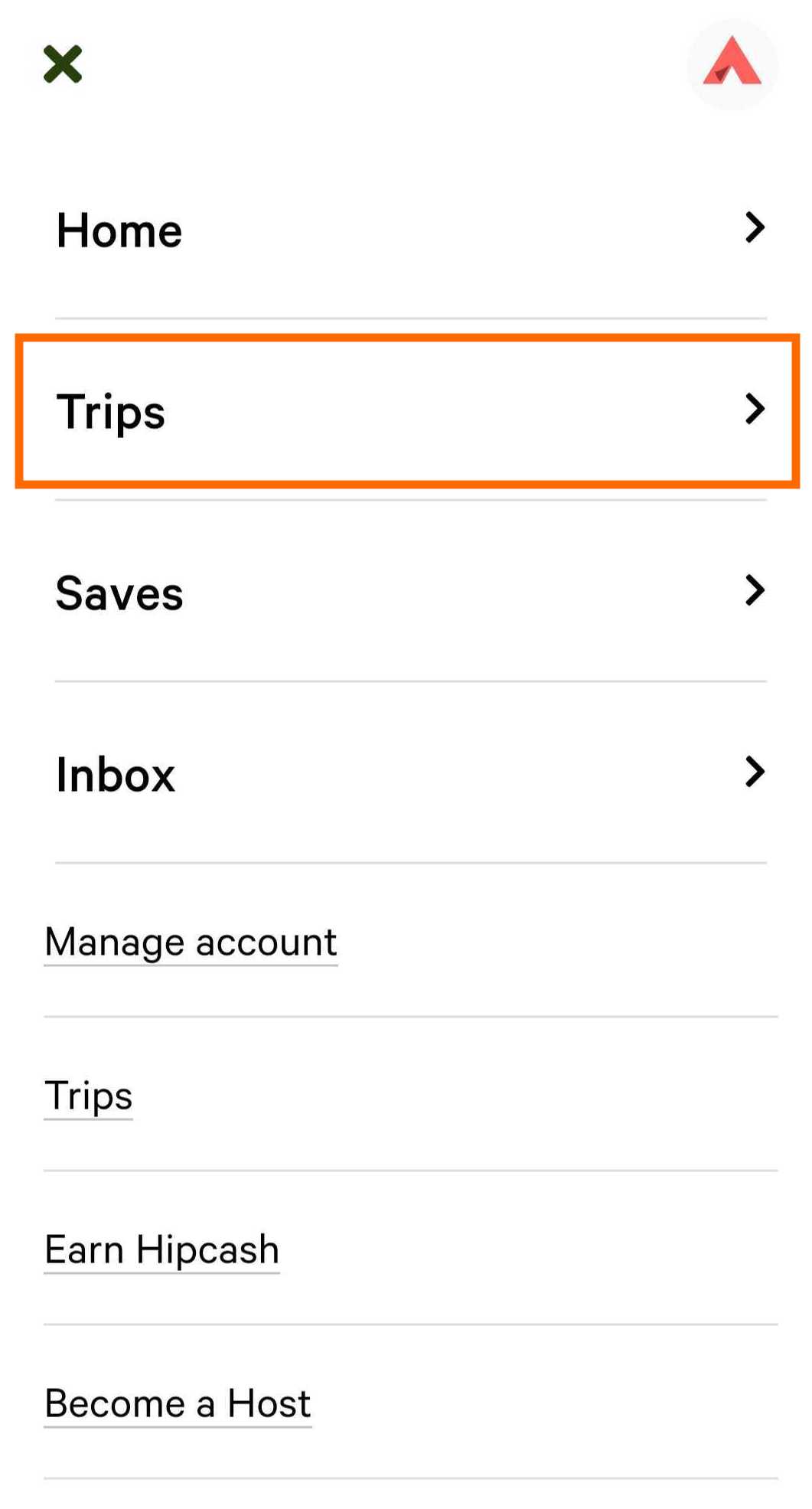 If you can't see the booking on your Trips page, ensure you are logged into the correct Hipcamp account.